Chipotle's customers have been poisoned? Tell us something we didn't already know
US Outlook: For Chipotle it has been nothing short of a disaster, leading to empty stores, a collapse in revenue and corporate panic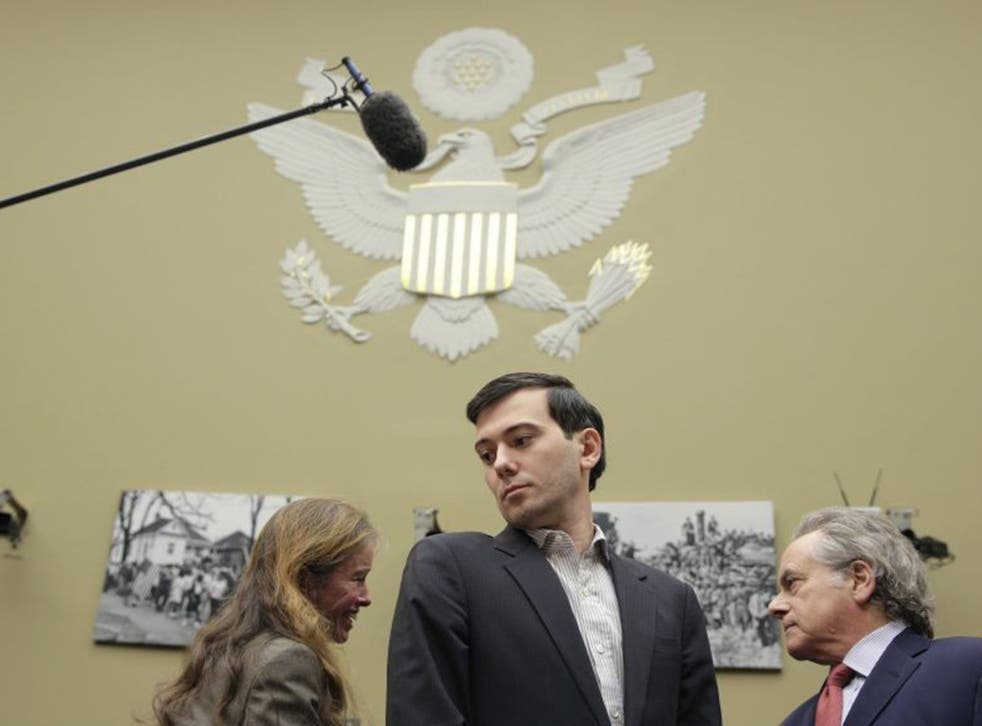 There are few things Americans love more than fast food and conspiracy theories. What could be more American than a Big Mac and moon landing hoax combo? Aside from Coca- Cola, no company has attracted more tinfoil hats than McDonald's, although even the Golden Arches has so far not managed to combine the two. So in that sense Chipotle Mexican Grill, the Denver-based "fast casual" burrito dining chain, has achieved an unwanted first.
Until last October, almost nothing was going wrong for Chipotle. Its growth appeared unstoppable, rivalled only by the fundamentalist Christian fried chicken sandwich chain Chic-fil-A. Then along came an outbreak of E.coli, which is never good for business, no matter what business. Customers began getting sick in California but before long people in 11 states were taken ill.
For Chipotle it has been nothing short of a disaster, leading to empty stores, a collapse in revenue and corporate panic the like of which has not been seen since Enron was properly audited. The company reported fourth-quarter numbers on Wednesday, and they were even worse than expected. Sales declined by 36 per cent in January alone, not helped by a second poisoning outbreak – this time a norovirus traced to a location in Boston. Stores are opening four hours later than usual on Monday to train staff on food safety; better late than never, I suppose.
Chipotle's two chief executives, Steve Ells and Montgomery Moran – who between them took home a fraction short of $100m (£70m) last year – are not surprisingly feeling a little bit beaten up. Grim sales numbers were expected, but a widening criminal investigation was not. The shares, which were trading at almost $750 a piece in August, have lost almost 40 per cent of their value.
Rumours about Chipotle's food-safety practices have done the rounds for years, including a widely circulated but patently false accusation that the company served its customers dog meat. The new conspiracy theory, gathering pace in the US, is that Chipotle is the victim of corporate sabotage – that its stores were poisoned by agents of the biotech industry as revenge for Chipotle's stance against using genetically modified ingredients.
Business news: In pictures

Show all 13
That the biotechnology and corporate farming world is a place with some dark corners is not really open to debate. But deliberately poisoning people as an act of revenge? There is scant evidence for the theory, apart from the fact that the strand of E.coli that made its customers sick is not your usual, run-of-the-mill E.coli. Who knew? That won't stop the theory gaining even more momentum, and Chipotle has little incentive to quash the rumours – so it hasn't. If people are willing to believe it is the victim and not the perpetrator, well why not let them think that?
Regardless of where the E.coli came from, and the investigation will surely bring that to light, eating at Chipotle is a really bad idea. Whether the meat and veg is GM or carrying bacteria, eating a Chipotle burrito is far worse than eating a Big Mac. Add in a few trimmings like chips, guacamole and cheese, and your Tex-Mex mouthful is rapidly approaching 2,000 calories, not including a drink. That's twice as many as are in a Big Mac meal with a Coke.
Forget conspiracies, the truth is already out there: nobody is doing a better job of poisoning Chipotle's customers than Chipotle's customers themselves.
The drug prices rocket and the bosses are shameless
After a short delay caused by the inconvenience of his arrest and subsequent bail conditions, Martin Shkreli finally appeared in front of Congress on Thursday. The "Pharma Bro", a poor man's Bond villain minus the charm, was supposed to be grilled about pricing at his company Turing Pharmaceuticals, famous only for having spiked the price of a drug used primarily by HIV patients by 5,000 per cent last summer.
As expected, without a promise that his testimony would not be used in any federal prosecutions, Mr Shkreli pleaded the 5th Amendment and declined to answer questions. His arrest in December was related to allegations he defrauded investors in a previous job at a hedge fund, but the move was perhaps quite wise. Although extorting money out of patients fighting for their lives is an American tradition, not a criminal offence.
That the perfectly repulsive Mr Shkreli smirked his way through proceedings and then used his Twitter account to call members of Congress "imbeciles" was not shocking either. Before that tweet, his hapless attorney Benjamin Brafman had the gall to claim that his client "meant no disrespect", a piece of logic-defying mental gymnastics that ought to win him a prize of some sort. Mr Shkreli's day in Congress was a complete waste of taxpayer money that confirmed nothing we don't already know about Pharma Bro.
All of which was a distraction from discussing anything meaningful. The congressional hearing should have performed an important function, publicly holding pharmaceutical executives to account for rocketing drug prices and unethical business practices. It even had bipartisan support. But inviting the Internet's Most Hated Man™ along was never going to achieve anything other than create tabloid fodder.
The important testimony, from Valeant Pharmaceuticals' interim chief executive Howard Schiller, was lost in the noise. His answers when questioned about Valeant's decision to raise the prices of two important heart drugs (only two of several that Valeant has bought and immediately marked up) were even more absurd than Mr Shkreli's tweet, which in fairness wasn't completely untrue.
Mr Schiller said: "Because these drugs are hospital-administered and are not purchased by patients directly, increasing the cost of the drugs would affect the hospitals' profits." Poppycock. What happens is that hospitals pass the cost of drugs on to insurance companies, which then pass the cost on to customers. It's an explanation that only the hopelessly naive or ignorant would accept.
And so Congress achieved nothing except to further Mr Shkreli's infamy. Unless he ends up spending a few years in solitary on Rikers Island, there is almost no chance of a serious, open discussion on drug costs.
Which is probably exactly how the pharmaceutical industry wants it.
Join our new commenting forum
Join thought-provoking conversations, follow other Independent readers and see their replies