Coke pays fizzy £3.9bn for Costa but is it a good deal for Britain?
The buyer can make more of the business, at a quicker rate, than either Whitbread could, or Costa could on its own, but its sale is still arguably an example of the short term thinking that prevents Britain from producing global superbrands like Coca-Cola or Costa rival Starbucks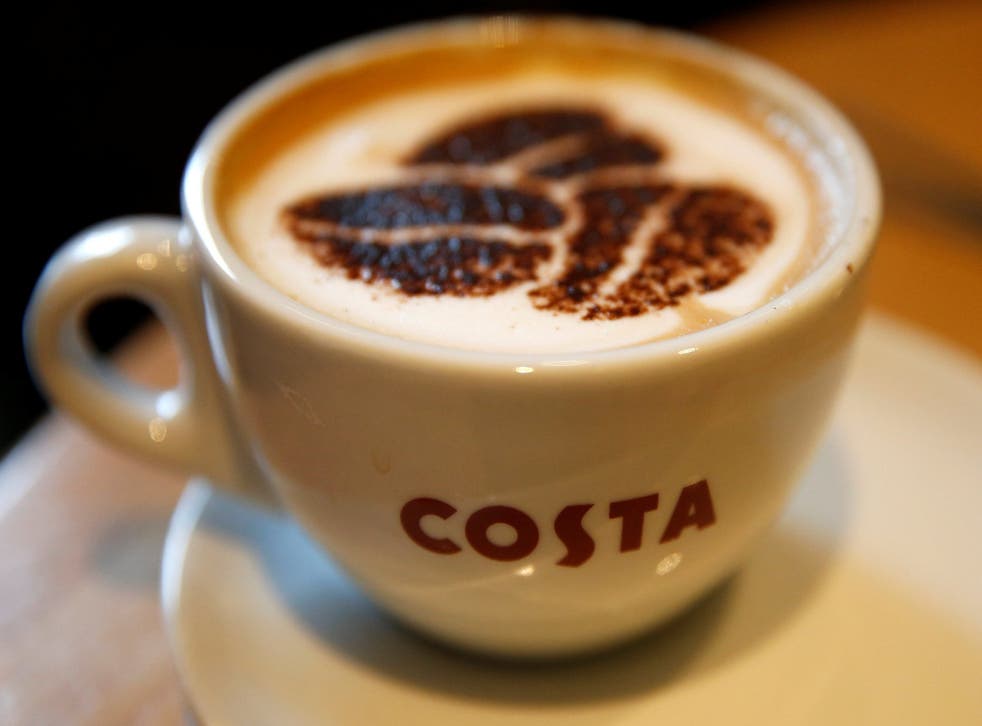 Say hello to Costa-Cola. Or should that be Coca-a-Coffee.
Perhaps an internet Photoshop wiz might like to have a bit of fun with logos and such?
Yes, rather than spinning off the coffee chain into a separately listed company, Whitbread has instead found a buyer in the form of the American soft drinks giant, which is ponying up £3.9bn for the business, its 3,800 outlets, and its 8,237 vending machines worldwide.
Whitbread bought the thing for a song, paying out just £19m to acquire Costa when it had just 39 outlets. While it's not quite up to the standards of buying into Amazon when Jeff Bezos first started flogging books out of his Seattle garage, the coffee chain still looks to have provided the company with a handsome return on its investment.
The market certainly thought so, marking Whitbread shares up by 20 per cent in anticipation that much of the purchase price will end up in not in any further investments but in shareholders' pockets. So, quite an end the week for activist investor Elliott Advisors, which jumped on board at the owner Premier Inn, Beefeater and Brewers Fayre among other things, to agitate for a spin off of Costa
But are the cheers that will be ringing in the ears of Whitbread CEO Alison Brittain, and chairman Adam Crozier, entirely justified?
The attractions of the coffee chain to the global super-brand would appear to make it a worthy deal even at the price it has paid, which puts Costa on a more fizzy valuation than most analysts thought it was worth, rating the business more highly than even rival Starbucks
It helps diversify Coca-Cola away from soft drinks, which have their critics, into hot drinks, a faster growing sector.
Costa might have reached saturation point in its home market, where 2,800 of its outlets are based, but the number two (globally) to Starbucks has plenty to shoot for elsewhere.
China is tougher than it looks given the effort the big dog is putting in there, but Costa is almost level pegging in the Middle East, and has lots of other growth opportunities.
It also hands Coke a formidable retail presence that it doesn't currently have, and it will be able to leverage its ultra powerful global distribution network to push Costa product. A game changer? It could ultimately be that if Coke deploys its investment muscle effectively. There are no reasons for thinking it won't do that.
Whitbread, by contrast, is proposing to hand its investors a short term bung after which the likes of Elliott will be off, if it hasn't already pocketed its gains. Which says it all really.
This deal might look good, but it still arguably represents a victory for the sort of short termism that bedevils Britain, and prevents it from producing companies like either Coke or Starbucks.
And Elliott will now be looking for fresh scalps.
Register for free to continue reading
Registration is a free and easy way to support our truly independent journalism
By registering, you will also enjoy limited access to Premium articles, exclusive newsletters, commenting, and virtual events with our leading journalists
Already have an account? sign in
Register for free to continue reading
Registration is a free and easy way to support our truly independent journalism
By registering, you will also enjoy limited access to Premium articles, exclusive newsletters, commenting, and virtual events with our leading journalists
Already have an account? sign in
Join our new commenting forum
Join thought-provoking conversations, follow other Independent readers and see their replies