Boston Tea Party bans disposal coffee cups. Now government must force other chains to follow its lead
Regional chain lost 25 per cent of its takeaway drink sales but says the move was an investment in the planet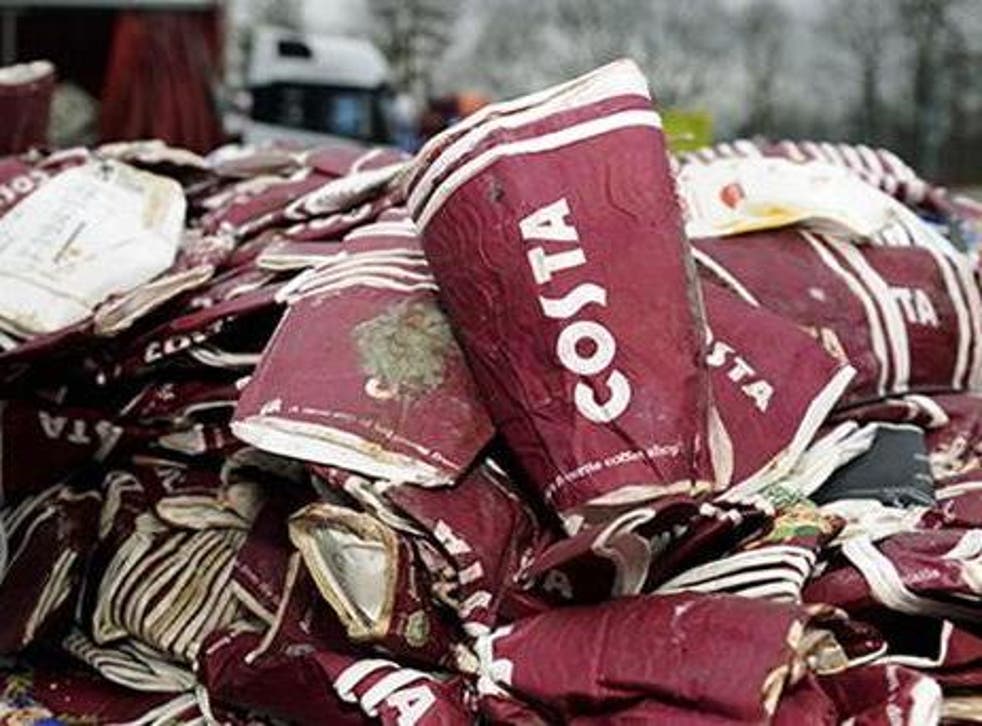 Coffee chain Boston Tea Party expected to lose a quarter of its takeaway drink sales when it banned disposable cups and so it proved.
But owner Sam Roberts took the hit anyway, saying he felt it was the right thing to do for the planet.
You often hear business leaders talking about their "mission" and waxing lyrical about making the world a better place. But how often are they willing to put their corporate money and bonuses where their mouths are like Roberts and his business have?
The company agrees with environmentalists that the waste created by disposable coffee cups is causing Britain a huge problem, because it is.
Tonnes of them are dumped into landfill every year. Many people are under the impression they are recyclable. Trouble is, the plastic lining that prevents leakage and keeps drinks warm means they are not.
Larger chains typically offer people a discount for using a reusable cup, but that's like trying to apply sticking plaster to a bullet wound.
Boston Tea Party used to do it, but just 2.8 per cent of its customers took up the offer. Other chains have reported higher figures, but the take up as a percentage is still very small, and so the mountain of waste grows ever higher.
Roberts has called upon other, larger, chains to follow his lead and they should do.
But with keeping short term shareholders sweet the priority, it's more likely that they'll carry on making a fuss about the half measures they've adopted while spending big bucks on PR and lobbying firms to fight any attempts to change the situation.
Boston Tea Party, whose branches are to be found in the South West and the Midlands, deserves your support.
But it also deserves, and needs, the support of the government. It's there that the solution to this particular problem lies.
Business news: In pictures

Show all 13
It has thus far resisted a "latte levy" on disposable cups, despite evidence suggesting that the imposition of an extra charge would work rather better than the offer a discount currently does. The proceeds from it could also go towards cleaning up the mess this industry makes on the principle that the polluter pays.
It has worked with other industries. The plastic bag tax has resulted in a dramatic reduction in their use, and cut the waste produced by supermarkets. It's long past time for something similar to be adopted for this form of disposable packaging too. And if a levy doesn't work, then stronger measures should be applied.
Boston Tea Party shouldn't have to go it alone, and nor should it be forced into the position of paying a penalty for being clean through losing business to messier rivals.
Register for free to continue reading
Registration is a free and easy way to support our truly independent journalism
By registering, you will also enjoy limited access to Premium articles, exclusive newsletters, commenting, and virtual events with our leading journalists
Already have an account? sign in
Register for free to continue reading
Registration is a free and easy way to support our truly independent journalism
By registering, you will also enjoy limited access to Premium articles, exclusive newsletters, commenting, and virtual events with our leading journalists
Already have an account? sign in
Join our new commenting forum
Join thought-provoking conversations, follow other Independent readers and see their replies