New rules for companies risk making standards meaningless
We need to tackle the decline in public trust in business, writes Chris Blackhurst, but we also need to ensure that we don't overload companies with governance work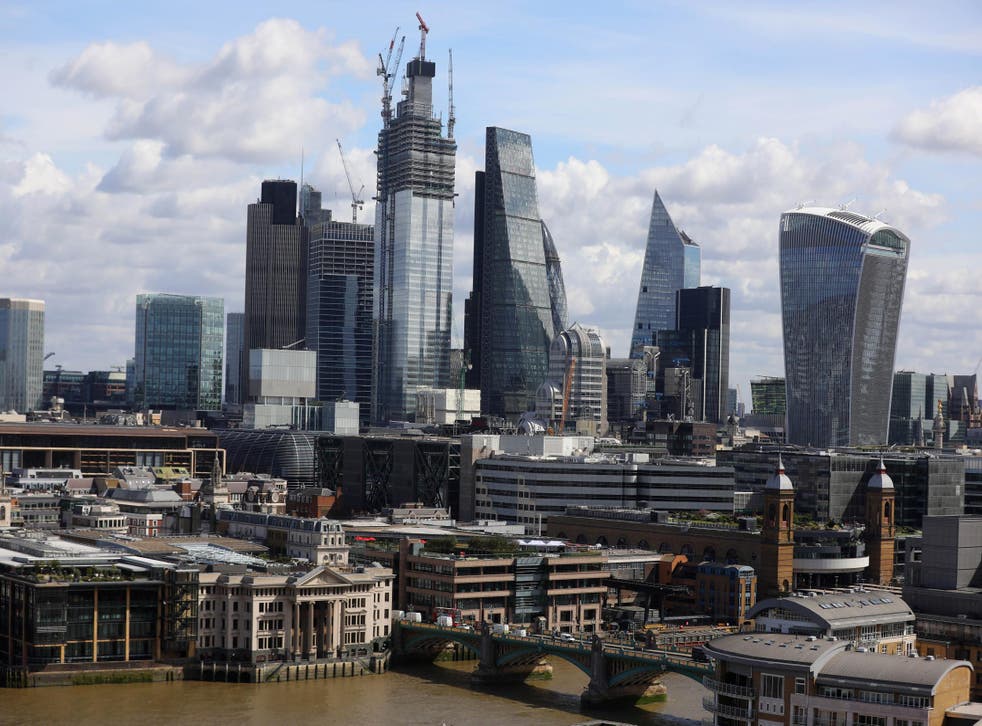 When my older children (two marriages, two lots of children) were younger, I would help out with fund-raising at their primary school. One of the parents' initiatives was an annual pantomime.
At a script-writing session, held in someone's kitchen, our host, then a senior BBC executive, said "why don't we do this the BBC way?"
That consisted of coming up with ideas, and every one we thought worth pursuing would be written on a Post-it and stuck on the wall. Fair enough.
After three hours, we'd... covered the wall with Post-its. Our efforts to filter out the duff parts, lines and jokes had come to nothing. If anything we were left with an array of stickie labels, more baffling and complex than anything committed to an actual notebook.
I was prompted to think on this, when I read a new study by my good friend, Christopher Saul. Once a top-of-the-tree lawyer, advising many top corporations, Chris went on to become senior partner at his City firm, Slaughter and May. The Slaughters rule is that at the end of their term the senior partner must leave entirely - to stop the successor having to worry about the former senior partner second guessing decisions.
Today, Saul is no longer a solicitor but runs his own practice, Christopher Saul Associates, specialising in mediating in business disputes, helping sort out succession issues, and putting companies and organisations right about their governance structures and processes.
It's in that regard that he's produced a report, The Governance Paradox, analysing the UK's new Corporate Governance Code, published by the Financial Reporting Council.
The first version of the UK Corporate Governance Code, or the Code, as it's widely known, was published in 1992 by the Cadbury Committee. After a series of major scandals, it was the first serious stab at bringing companies, particularly publicly listed ones, into line, to making them comply with a set of principles, and their accompanying detailed provisions, covering the composition of boards and accounting.
Since then the Code has been revised, updated and expanded, with the latest version appearing this summer for implementation in January next year. The new Code is intended to reflect more the age in which we live and in which companies operate, and also comes on the back of further corporate collapses and crises where shareholders, employees, creditors and other stakeholders were seen to suffer.
Companies are being required to be seen to be upholding proper, decent values, to devote more attention to their purpose, to their management culture, to pursue diversity, to be more open and inclusive in how they conduct themselves, to pay heed to the interests of their stakeholders, and to focus on the sustainability of the business.
The Code is intended to be "shorter and sharper", according to the FRC. Now Saul is an urbane, thoughtful chap, not given to hyperbole - as you might expect from the ex-senior partner of such an eminent law firm. So, when he says he agrees with that view, but "it clearly increases to a material extent the governance burden on the boards of premium listed companies" - hence "the paradox" in his title - this should set off alarm bells.
It's true, that we want to tackle the decline in public trust in business, prompted to a large part by instances of perceived greed and fat cattery, but we have to be immensely careful. As Saul asks: "Will the higher hurdles and increased disclosures lead to better outcomes? Or will they lead to exactly the box-ticking and pro-forma compliance which the FRC is looking to avoid?"
Let me ask another question: when did you last peruse a company annual report? The current crop, thanks to the existing myriad reporting requirements, are hideously long, complex affairs. The governance section alone of a report for one of the larger FTSE100 members is a document worthy of a PhD dissertation in itself. BP's annual report, for instance, runs to 299 pages - 53 of which concern how the oil company is governed. Tesco's, by contrast, is a relatively slim 155 pages, but the retailer still takes 41 pages to explain who sits on its board, what they do, and how much they're paid.
These are giants that can well afford the attendant advisors that produce these vast tomes. Even a much smaller concern like fashion chain Ted Baker, for instance, is obliged to weigh in with an annual report of 122 pages, including 42 pages devoted to governance matters.
The FRC is seeking higher quality reporting, but unfortunately the experience to date, in a City heavily populated by lawyers and accountants is to equate quality with quantity. As there's been a push to raise standards, so have reports become ever bigger.
This begs two questions. Will it see more public-owned companies decide they've had enough, and choose to go private - this, at a time, when the private equity houses are flush with cash and sniffing for purchases? And, at the very least, will it force non-executive directors to think again? Saul summarises these queries in another: "Have we arrived at governance overload?"
By all means lift the bar where corporate behaviour is concerned - we've seen far too many examples of appalling executive disdain for others, examples that have done huge harm to how big business in Britain is regarded. But we also need to re-examine what we're asking of our companies, to see if every item in the Code is necessary, and whether the workload it's imposing, and the sheer detail (not to mention the pagination) cannot be reduced. We may think we're moving towards better administration and management of our businesses, when in fact all we're doing is creating yet more work for lawyers and accountants. As a former leading lawyer himself, Christopher Saul is well-placed to judge.
Chris Blackhurst is a former editor of The Independent, and director of C|T|F Partners, the campaigns and strategic communications advisory firm.
Register for free to continue reading
Registration is a free and easy way to support our truly independent journalism
By registering, you will also enjoy limited access to Premium articles, exclusive newsletters, commenting, and virtual events with our leading journalists
Already have an account? sign in
Register for free to continue reading
Registration is a free and easy way to support our truly independent journalism
By registering, you will also enjoy limited access to Premium articles, exclusive newsletters, commenting, and virtual events with our leading journalists
Already have an account? sign in
Join our new commenting forum
Join thought-provoking conversations, follow other Independent readers and see their replies