Co-op: Roaring back and in the black but is it just a bit too busy?
The institution has delivered a punchy set of results and is once again doing what the Co-operative should do, but its bosses should be wary of overreaching themselves 
James Moore
Chief Business Commentator
Friday 06 April 2018 09:02 Comments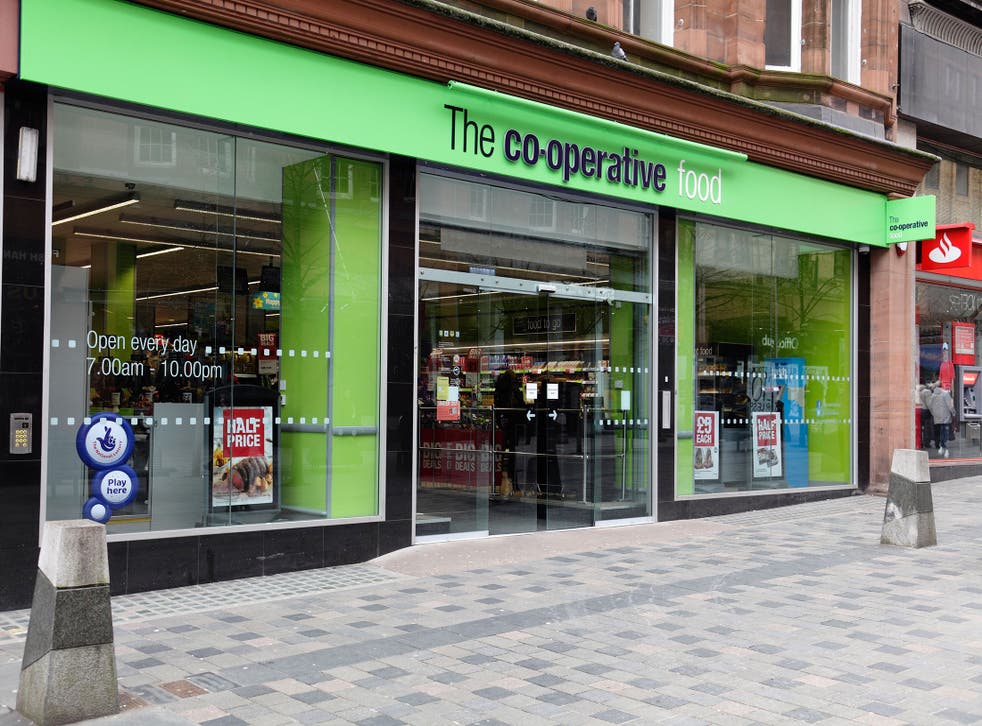 The Co-op's back.
The institution's latest set of numbers paint a picture of a business that has at last shaken off a long tail of yuck left by disasters (banking snafus, awful executives, dodgy directors) that could have brought the thing crashing down.
At first glance the phrase 'what's not to like' springs to mind.
A £132m loss turned into a £72m headline profit. At the underlying level, which strips out 'one off' nasties to focus on the performance of the core business, profits rolled in at £65m against £52m. Debt fell to £775m from £885m. Overall revenues were flat, but there were plenty of bright spots.
At the same time the Co-op has been getting back to what the Co-op, with its unique ownership model, was always supposed to be about: Paying divvies to its members, putting money into their communities, campaigning against things like modern slavery.
At this point if you were sensing a 'but' coming give yourself a gold star. The other takeaway from the group's results is just how busy they are.
In the last year the Co-op has bought a wholesaler (Nisa Retail), signed deals to supply Costcutter, acquired Simply Probate for the Funerals & Life Planning division, started sniffing around new insurance products, set up a 'ventures' unit to look at new markets to enter and disrupt digitally, unveiled plans to treble the number of sponsored academy schools, and a lot more besides.
Phew!
As if that lot wasn't enough we have a new "Stronger Co-op, Stronger Communities" plan designed to create the "Co-op of the Future".
That sort of thing is what might make long term watchers of this institution shudder. Just a bit. It has uncomfortable echoes of what the business used to do in the bad old days when it was cursed with executives who, as eventually became clear, were much better at politicking and unveiling grandiose plans with great fanfare than they were at business.
Business news: In pictures

Show all 13
It is quite true that echoes of that unlovely past can still be heard within the institution and resting on laurels is not something any business wants to be doing. Being busy, meanwhile, has never hurt, say, Amazon. Then there are those numbers, which, I freely admit, would suggest that I'm quibbling a bit.
But part of the reason for that is a desire to see the Co-op succeed. It would have been a great loss to this country had the Co-operative gone pop. There is nothing else like it. With its mutual ownership structure, and the ethos that goes with it, the Co-op plays an important competitive role in the markets in which it operates in addition to its commitment to benefiting in its communities in other ways,
In Allan Leighton it does at least have the benefit a hard headed chairman with a stated commitment to keeping the institution on the right track while keeping it clear of the failings of the past. But he has three other chairmanships on his docket. So here's hoping he's not too busy to do that.
Register for free to continue reading
Registration is a free and easy way to support our truly independent journalism
By registering, you will also enjoy limited access to Premium articles, exclusive newsletters, commenting, and virtual events with our leading journalists
Already have an account? sign in
Join our new commenting forum
Join thought-provoking conversations, follow other Independent readers and see their replies