Co-op must heed mistakes of past before jumping into bed with Nisa
Exclusive talks are underway with the wholesaler that could lead to a deal that would cement the society's turnaround 
James Moore
Chief Business Commentator
Wednesday 30 August 2017 17:00 Comments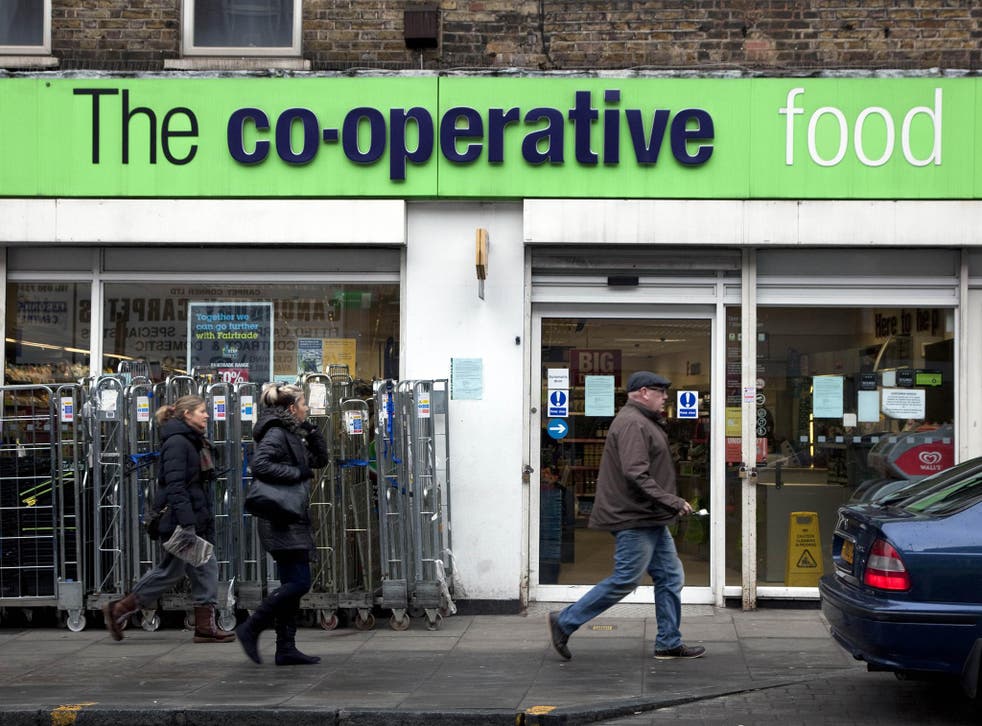 Business school students might, in future, care to consider the Co-op as one of the more impressive turnaround stories British business has seen.
Crippled by debt, an over ambitious acquisition spree, and hamstrung by the bad decisions of bad managers (with an emphasis on the latter), it wasn't so long ago that a the once great institution looked to be on its knees, and on the precipice of something even worse .
Now, look at this: It's back on the acquisition trail again.
The group is mulling a £140m bid for the wholesaler that supplies some 3,000 stores trading under the Nisa brand.
Amid fierce competition in the grocery market, buying wholesalers has been seen as a handy means of diversification for the businesses operating within it. Tesco's bid for Booker, a much larger wholesaler, is the most prominent example.
However, that deal, already controversial with shareholders given the price Tesco is proposing to pay, is currently in limbo while the competition watchdogs run the slide rule over it, as well they might.
Potential troubles on that front are what have reportedly cooled Sainsbury's interest in Nisa, after it had apparently been in pole position.
However, an issue with the regulators wasn't the only potential stumbling block. A number of Nisa's shopkeeper shareholders were less than enthused over the prospect of getting into bed with a ruthless retail giant.
The prospect of a productive long term trading relationship should trump any one off windfall, and Co-operative would appear to offer them a better chance of that.
Wholesaling is in the institution's corporate DNA - it started off as the Co-operative Wholesale Society after all.
Then there are those co-operative values, that had apparently been forgotten about, but are now being talked of once again.
Their restoration, however, has also been accomplished alongside the imposition of some cold business logic at the institution.
The deal looks attractive on the face of it, and the fact that the Co-op can realistically consider it a testament to the strength of its revival.
Business news: In pictures

Show all 13
However, its executives must never forget the disaster the institution flirted with as their hearts start to race over the prospect of a big merger to cement the institution's return to relevance.
Of course, they not only have to get any potential transaction past the Co-operative's membership. They also have to convince Allan Leighton, the former Asda boss, who now serves as their chairman and gives every impression of eating rusty nails for breakfast.
Here's hoping that serves to protect the institution against any future disasters.

Register for free to continue reading
Registration is a free and easy way to support our truly independent journalism
By registering, you will also enjoy limited access to Premium articles, exclusive newsletters, commenting, and virtual events with our leading journalists
Already have an account? sign in
Join our new commenting forum
Join thought-provoking conversations, follow other Independent readers and see their replies