Co-operative Bank close to a rescue, but the road ahead will be rocky
The ethical bank is off the market now that its existing investors appear willing to pony up the cash it needs. They're betting on jam tomorrow as opposed to nothing today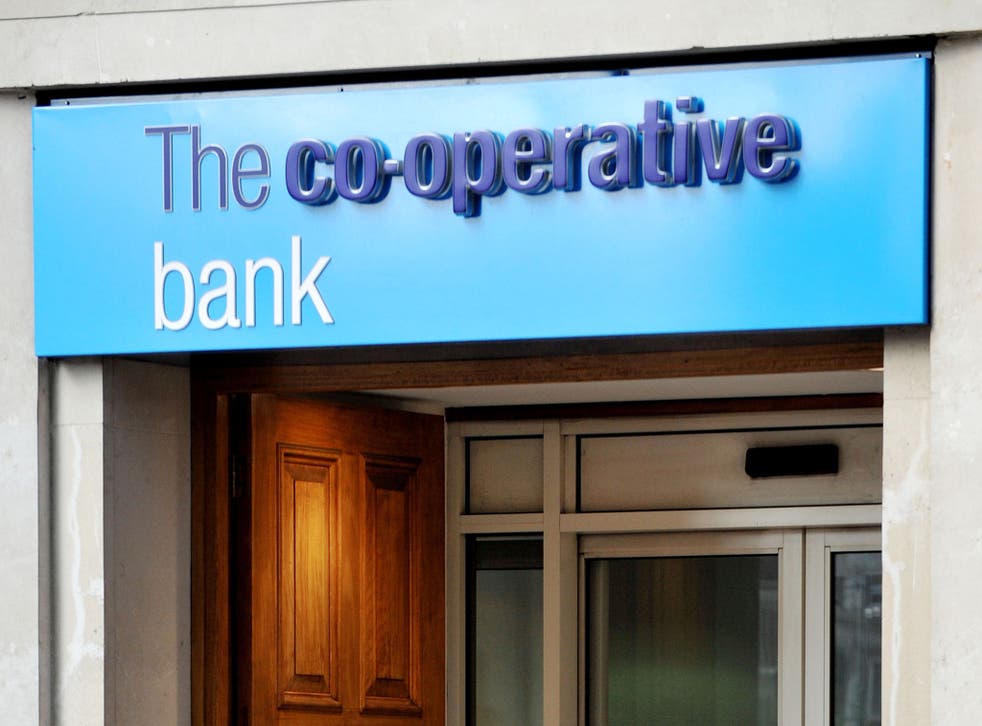 With bank bailouts back in fashion in Europe, the fact that the Co-operative Bank continues to struggle on represents quite an achievement.
The latest development in the drawn-out attempt to construct a sustainable future for the institution is a deal with the hedge funds that have been helping to prop it up.
It is apparently close enough for Britain's only ethical bank to have taken down the "for sale" sign.
The bank had previously maintained that it had received interest from potential buyers, but a third party would have had to shell out £750m or so to recapitalise the institution. There wouldn't have been much left over for the current owners after that had been dealt with.
Faced with the unenviable choice of nothing today or maybe jam tomorrow if the winds are fair, those owners have opted for the latter, assuming a deal can be reached to divvy up pension liabilities between the Co-operative Bank and the Co-operative Group.
That ought to be possible, although details have a habit of cropping up to derail rescues like this one at the death.
Even if that doesn't happen, the Co-operative Bank faces a rocky road ahead. The question its investors must repeatedly have asked themselves is whether they are going to be throwing good money after bad.
The announcement outlining the broad terms of the deal speaks volumes. The bank is targeting "sustainable profitability" only in the medium term, and even then it assumes the utilisation of a "significant amount of deferred tax assets".
It hopes for a mid single digit return on equity – a much criticised measure of profitability that the City nonetheless watches very closely – in 2021, when there might even be a dividend.
Just don't hold your breath.
By way of contrast, Investec expects Lloyds to deliver a return on equity of close to 9 per cent this year, rising to 10 per cent by 2019.
Like Lloyds, Co-op will be operating in an highly uncertain political and economic environment thanks to the self inflicted wound of Brexit, and a weak and divisive Government that appears to be bent on choosing the worst option presented to it at every turn.
Business news: In pictures

Show all 13
However, the former is an oil tanker. It will suffer from the missteps of that Government, but it will manage. By contrast, Co-op looks like a risky proposition even when compared to other smaller "challenger" banks, which aren't themselves much loved by the stock market. It's a sailing dinghy and it could very easily capsize.
If it has an ace in the hole, a spinnaker if you like, it is those much vaunted ethics. Because of them, and despite years of mismanagement, its customers have proved to be far more sticky than those at other banks. They'd have been justified in heading for the hills months ago. That they haven't demonstrates that there is still an appetite for an organisation that guarantees those customers' money won't be lent to nasty businesses or regimes.
A lot is now riding on that, and them. Whether it will be enough to sustain the bank through what will be a tough few years, remains open to question.
Register for free to continue reading
Registration is a free and easy way to support our truly independent journalism
By registering, you will also enjoy limited access to Premium articles, exclusive newsletters, commenting, and virtual events with our leading journalists
Already have an account? sign in
Register for free to continue reading
Registration is a free and easy way to support our truly independent journalism
By registering, you will also enjoy limited access to Premium articles, exclusive newsletters, commenting, and virtual events with our leading journalists
Already have an account? sign in
Join our new commenting forum
Join thought-provoking conversations, follow other Independent readers and see their replies