Whitbread: Please make a fuss next time you opt for a breakup like the one you're planning with Costa Coffee
We in the City could do with the work. Second and third homes don't pay for themselves you know!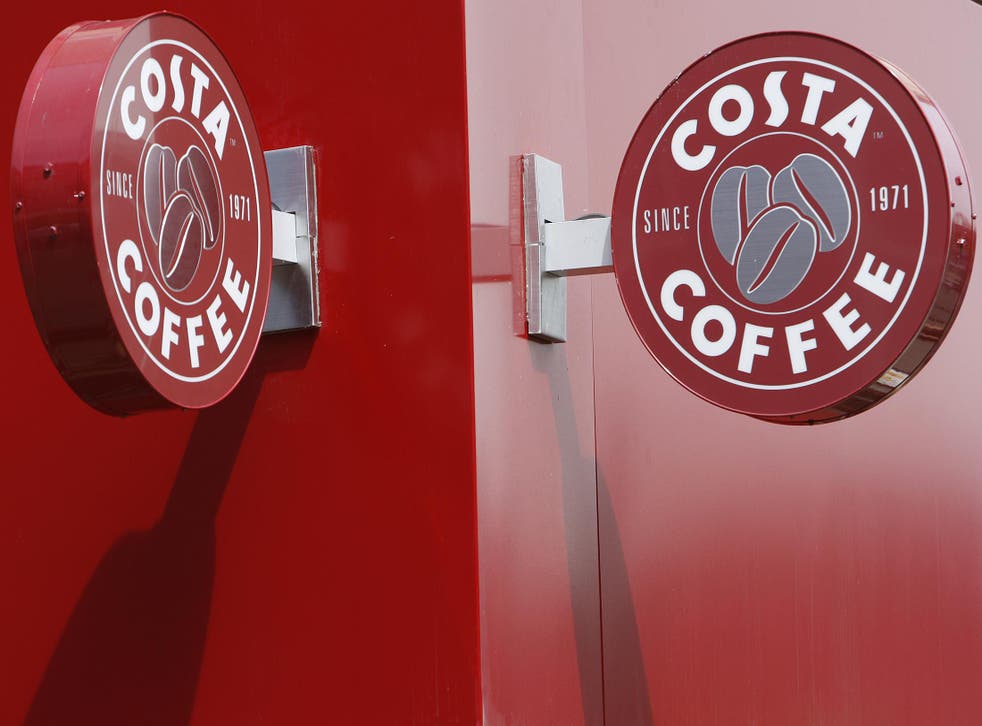 Dear Alison Brittain, Adam Crozier and the other members of the Whitbread board,
First, congratulations on the decision to spin off Costa Coffee into a separate company, and on your latest results which no one will pay any attention to as a result.
We love the idea, because it will generate a lot of work for us and right now any work is welcome.
As we're sure you're only too well aware, the government has been seized by a bunch of lunatics and they seem hell-bent on kicking us in the guts with the way they're going about cutting the country off from Europe, the biggest market for its goods and services.
Of course, you have a supply chain to worry about, so you'll have your own issues with that.
Anyway, we're now very much looking forward to bidding for the mandates to advise on the demerger whenever you decide is the opportune time to go ahead in the next 24 months, and we hope you'll do what every other British company does by not kicking up too much of a fuss when it comes to the subject of the fees we're going to ask for.
Our only issue with the transaction, and the reason we're writing, is the way you've gone about announcing it.
I know you've said you've been keeping the position of Costa "under regular and rigorous" review, and we promise to hold to that line in public for you, but as we all know, the timing so soon after all those activist hedge funds descended upon you like a pack of wolves means that explanation strains credibility.
For future reference, when that happens, the form is for you to say no, no and thrice no to whatever demands they make.
You talk piously about your job to look after all your shareholders and you trash the hedge funds as casino capitalists acting against the long-term best interests of the business.
To help you go about this, you hire as many bankers, brokers, lawyers, PR people, and associated hangers on as you can conceivably fit on a stock exchange announcement.
You pony up a nice chunk of the profits you've just announced and then spend the next six months hunkering down with them, lobbing bricks at the activists and dodging the ones they hurl at you.
At the end of that time you announce that "having consulted widely with our shareholders", including inviting the long-term ones that have slept through it all for a spot of lunch, it mightn't be such a bad idea after all.
We all put our heads together to find a way to make defeat look good, and promise to get our investment guys to not kick up a fuss if they wake up to the fact that while you'll be running a smaller businesses after the demerger there'll be no change to the money you all get paid. Not that there's much chance of that with their own bonuses to worry about!
Everyone makes nice and we start work on the breakup.
Let's face it, it probably won't be long before they're back demanding Premier Inn be separated from Brewers Fayre, Beefeater and the rest of your brands. Breaking things is so much easier than building them. It's what we in the City are best at if we're honest.
Business news: In pictures

Show all 13
So if you could see your way to doing things properly when that happens, we'd all very much appreciate it. Second and third homes don't pay for themselves, as I'm sure you'll understand.
Ever your obedient servants,
The City
Register for free to continue reading
Registration is a free and easy way to support our truly independent journalism
By registering, you will also enjoy limited access to Premium articles, exclusive newsletters, commenting, and virtual events with our leading journalists
Already have an account? sign in
Register for free to continue reading
Registration is a free and easy way to support our truly independent journalism
By registering, you will also enjoy limited access to Premium articles, exclusive newsletters, commenting, and virtual events with our leading journalists
Already have an account? sign in
Join our new commenting forum
Join thought-provoking conversations, follow other Independent readers and see their replies