Deutsche Bank retreat hits City hard as thousands of jobs go. What does it mean for Barclays?
The German bank is bowing to reality. Just because Barclays, the last European standing, is in the same time zone doesn't make this an automatic win for the bank, which has faced questions of its own over its investment banking ambitions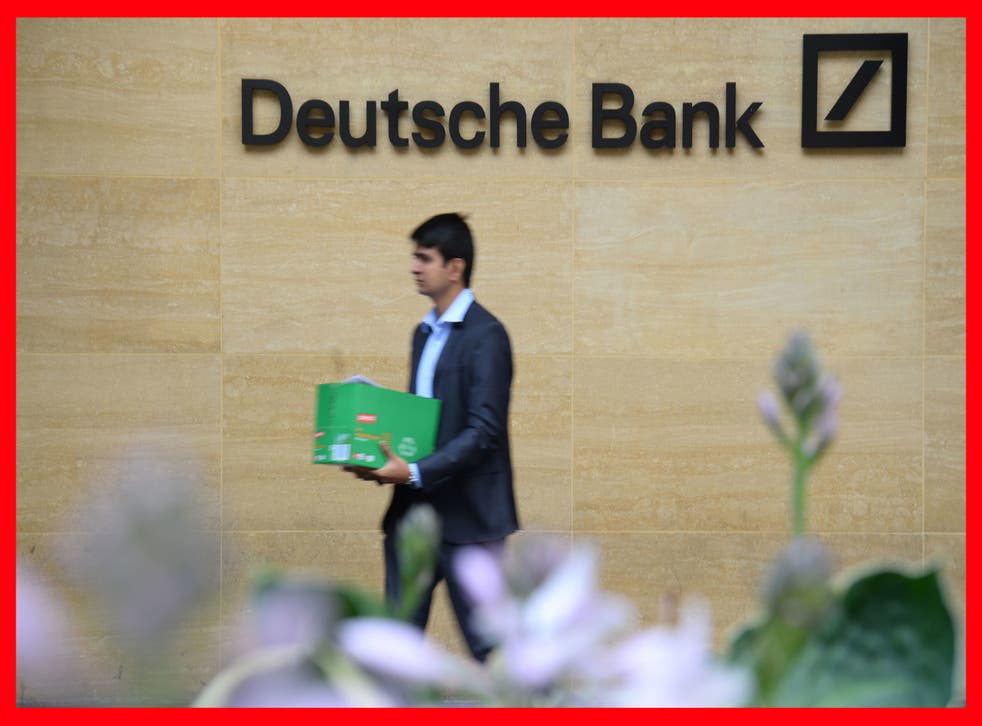 The bell was tolling over Deutsche Bank's London offices today.
The over-extended bank has grappled for years with how to fix itself. Now it's found the answer. Retreat, retrench, stop trying to be Goldman Sachs in a different time zone.
Its acceptance of reality is biting hard. One in five jobs are going, with a disproportionate number disappearing from places like London, where the activities popularly known as "casino capitalism" are carried out. Share trading and the like.
The bank says it still plans to maintain a "significant presence" in the City. But that's like Norwich, Aston Villa or Sheffield United saying they plan to have a significant presence in the Premier League.
That's not a knock on the three promoted teams. It's simply a reflection of the fact that none of them will be challenging the likes of Liverpool, Manchester City, Manchester United or London's footballing giants for Champions League places.
In the same vein, Deutsche will no longer be challenging Wall Street titans Goldman Sachs, JP Morgan or Merrill Lynch for top positions in the various investment banking league tables that are produced.
In reality, it hasn't really been on their level for some time in the midst of the semi permanent crisis it has been experiencing over the last few years. But it's still had the trappings, including 8,000 people working in London.
Those trappings are now going and so are lots of the people as part of plans to cut the global workforce by 18,000.
Deutsche's retreat leaves Barclays basically standing alone as the last European institution trying to go toe to toe with Wall Street.
There are those who have been talking about this as an opportunity for the blue eagle to fly into the space vacated by its rival.
In reality it will be just one of a number of vultures seeking to pick over the corpse. Just because Barclays shares Deutsche's time zone doesn't mean it will win the battle for the choicest cuts.
And Barclays itself faces questions over the future of its investment bank, which was built up by Bob Diamond. Remember him?
It has Ed Bramson, the activist investor, sitting on its shareholder register, agitating for a break up. He hasn't managed to get much traction with his arguments and his attempt to force his way on to the board this year was a failure.
Business news: In pictures

Show all 13
Barclays is also in a much stronger position than Deutsche.
But Bramson is only in there because the share price is low. In terms of valuation, Barclays is as cheap as chips partly because its CEO Jes Staley has struggled to sell his transatlantic investment banking strategy to investors.
He needs to up his game. A similar retreat, albeit for different reasons, isn't impossible to foresee. The last man standing is sometimes just the last to fall.
Register for free to continue reading
Registration is a free and easy way to support our truly independent journalism
By registering, you will also enjoy limited access to Premium articles, exclusive newsletters, commenting, and virtual events with our leading journalists
Already have an account? sign in
Register for free to continue reading
Registration is a free and easy way to support our truly independent journalism
By registering, you will also enjoy limited access to Premium articles, exclusive newsletters, commenting, and virtual events with our leading journalists
Already have an account? sign in
Join our new commenting forum
Join thought-provoking conversations, follow other Independent readers and see their replies