Employers must do more to tackle domestic abuse, especially in black and Asian communities
'When employers demonstrate that they are aware of domestic abuse and make staff aware of the services that are available, this can help to reduce the wall of silence about domestic abuse that prevents many from seeking help.'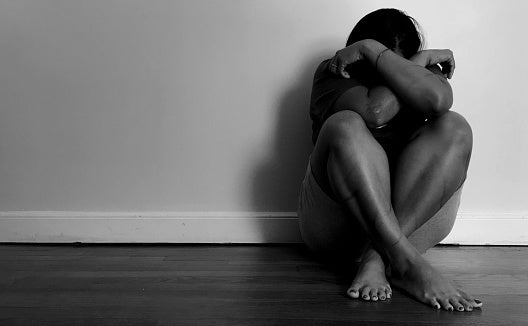 Working as a health and safety specialist on the East London Line and the Thameslink project, Natalie Curtis used to love her life and her job. But slowly things changed as her husband became abusive, obsessively controlling and turning violent with her.
From the mental torture of constantly calling to check where she was and following her around at work to physical harm which she had to cover her bruises so no-one could notice, Natalie's everyday existence became a living hell.
"I absolutely love my career, but I started to not enjoy anything life had to offer, from a happy bubbly person who did the very best I could for my projects to not even be able to hold conversations. In fact, I was beginning to ignore people that were saying hello. I was just existing or bursting into tears," she says.
Eventually she fled her marital home and with the support of her employer, Balfour Beatty, she is getting her confidence back with counselling and support.
Two women a week are killed by a partner or former partner. One in four women and one in six men will experience domestic abuse in their lifetime, which can range from coercive behaviour to murder. That means we are all likely to know or work with someone suffering from it right now. The damage to people's mental and physical well being is huge, as is the cost to the economy, calculated by government to be £66 billion a year.
Forgotten Women: Domestic abuse and gun violence in America
Show all 4
"All employers will have some people who have faced or who are facing domestic abuse either as victims, witnesses or perpetrators," says Elizabeth Firkin, chair of the Employers Initiative on Domestic Abuse, an organisation set up to help protect and support people in their workplaces. Currently over 270 employers have joined the project.
"When employers demonstrate that they are aware of domestic abuse and make staff aware of the services that are available, this can help to reduce the wall of silence about domestic abuse that prevents many from seeking help.
"Many employers are already taking action in their organisations – for example developing policies on domestic abuse, raising awareness amongst employees, training senior staff, managers and ambassadors on how to identify employees who may need help, and offering direct help or signposting to where it can be found for them and their children," she adds.
In our black and Asian communities, these issues amplify with forced marriages, FGM and honour-based abuse. Organisations supporting victims, such as The Sharan Project which I have been a supporter of, find that while such problems escalate, the resources to tackle them from the public purse are sadly shrinking.
Recently the hugely impressive campaigning and support group Southall Black Sisters received £1m from the Tampon Tax Fund to tackle domestic abuse in Asian homes. This is a good start but nowhere near enough to tackle head on matters which we simply do not understand the scale and impact of.
In London, I shall be using my year as High Sheriff, coupled with my own ethnicity, to encourage more BME employers to become more actively aware that BME employees are disproportionately affected and therefore they have an additional duty of care.
We all need to be aware of behavioural changes with friends, family and colleagues. A victim will experience over 30 incidents of abuse before seeking help. This is not something that is happening to other people. It is happening to some of you and certainly to people you know. And people you employ.
We all need to up our game on tackling this evil on our doorstep.
Iqbal Wahhab OBE is the founder of London restaurants The Cinnamon Club and Roast.
Join our commenting forum
Join thought-provoking conversations, follow other Independent readers and see their replies