Energy prices: stock market's joy shows cap should be tougher
Shares in British Gas owner Centrica leapt after Ofgem unveiled a cap that will save its SVR customers an average of either £69 or £72 depending on how they pay their bills 
James Moore
Chief Business Commentator
Thursday 06 September 2018 12:50 Comments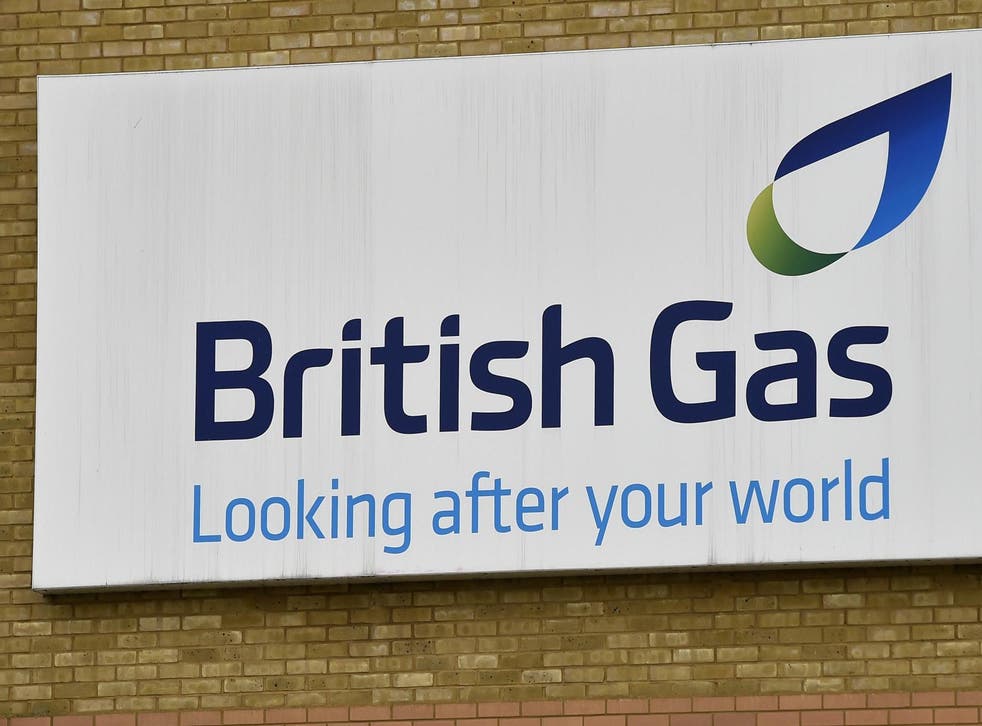 According to Energy UK, Ofgem's energy price cap that the watchdog says will save households £75 a year on average, will pose "a significant challenge to many suppliers".
You can be fairly sure that the market's big gun British Gas is not among them. Shares in its owner Centrica leapt in response to the news, adding more than £400m to its market value at a stroke.
The company is still going to take a hit from the cap. Ofgem handily produced a table showing the difference between it and the standard variable rate (SVR) tariffs charged by the big players that most consumers are on.
In the case of British Gas, the saving will be £69 for those who pay by direct debit, £72 for those who don't. Based on the company's 3.5 million SVR customers, the cost to it will be something in the region of £250m a year.
The market, however, was expecting something rather worse, hence its £400m sigh of relief.
It always seems to go this way when Theresa May talks about creating a country that works for everyone, and promises to stick up for ordinary folk.
Bold words are used to make big promises, which are found wanting when it comes to actions.
The gap between rhetoric and reality with the energy cap is less than with some of her previous pledges. Just one company (Ovo Energy) came in below it and the biggest saving was a whopping £138. It's your round if you get your energy from Scottish Power.
But the market's reaction speaks volumes.
Of course, it's Ofgem that sets the tariff and not the May administration. And there's a reason that the power was delegated to it under the Domestic Gas and Electricity (Tariff Cap) Act, which became law on 19 July.
It allows ministers to take the credit for the savings while blaming the regulator if the cap is criticised by people like me as being too weak, or if there are unintended consequences from it being too tough.
The savings are still welcome in a Britain that, according to a TUC analysis of official data, has spent more than it earned in every quarter since Ms May took office, and that has been grappling with flat or falling wages and rising prices with Brexit set to make things much, much worse (the £1bn that will put in consumers pockets won't come close to compensating for the mess May and co are making of that).
The cap will also curb what has looked like profiteering by the big players in a privatised market that hasn't been serving the consumer as well as it might.
But that market will likely see the creation of another British Gas style behemoth after the Competition and Markets Authority provisionally cleared the merger of npower and SSE. They don't, it argued, compete over SVR prices, and they don't set them with reference to each other. Plus there's now the cap, among other things.
That apparently makes it OK to wave through the monster.
Of course there are lots of little competitors with cheaper prices. More than 70 in fact, and when most customers do switch they mostly go to them.
But most don't switch and you can hardly blame them.
Business news: In pictures

Show all 13
Sure the alternatives are usually cheaper than the giants, but how on earth is the average consumer to work out which is the best deal for them at a time when there are growing questions about the operations of price comparison sites?
Small wonder that most opt for the devil they know.
The cap could, and should, have been tougher.
Register for free to continue reading
Registration is a free and easy way to support our truly independent journalism
By registering, you will also enjoy limited access to Premium articles, exclusive newsletters, commenting, and virtual events with our leading journalists
Already have an account? sign in
Join our new commenting forum
Join thought-provoking conversations, follow other Independent readers and see their replies