Why forcing companies to justify pay gap between bosses and staff matters
The proposals will force businesses to think about and report on issues of fairness and equality as well as financial returns 
James Moore
Chief Business Commentator
Monday 11 June 2018 10:18 Comments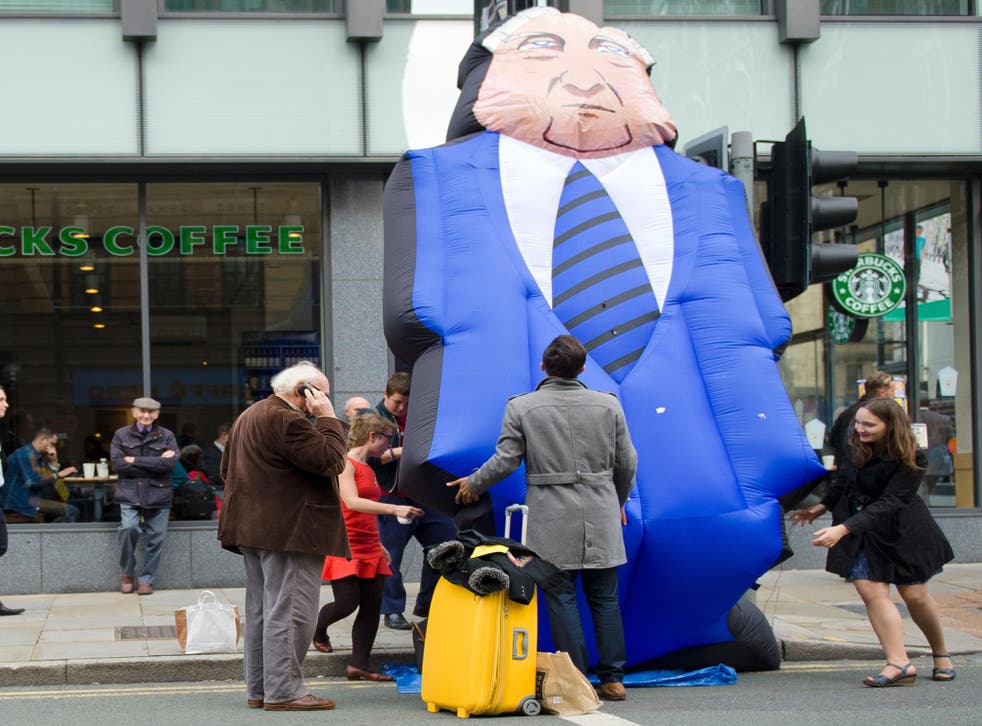 The principle flaw with the Government's plans to force all companies with more than 250 employees to publish and justify the ratio between the CEO's pay and that of the average worker? It relies on shaming them into behaving better. Shame is not a commodity the average CEO, or company director, have an abundance of.
Consider how outgoing BT CEO Gavin Patterson accepted a pay rise and took a bonus shortly after unveiling plans to sack 13,000 colleagues in a bid to correct the under performance he had presided over. Or how about Persimmon Homes boss Jeff Fairburn who had the gall to say he "deserved" the first £50m of free shares he got on New Years Eve as part of a record-breaking £110 bonus that even the recently appointed chair of his company's remuneration committee last week described as "a debacle" before MPs.
That was putting it politely.
However, the reform, details of which were set before MPs today, may prove to be important. It has the capacity to change the playing field when it comes in in 2020, assuming it secures Parliamentary backing.
For a start, it will force remuneration committee chairs to publicly defend the indefensible.
Their statements on why their CEO needed a £10m or £20m bonus will surely be thrown back at them when incidents like the ones I highlighted above occur, or if their companies become embroiled in scandal.
There are many non executive directors who will find the sort of publicity this will expose them to deeply unwelcome. A desire to avoid it may make them think twice before signing off on blockbuster packages.
Companies, especially big companies, also tend to be alive to the risks of bad publicity.
The recent gender pay gap reporting exercise - something else conservative elements in the corporate and investor lobbies greatly disliked - shows that.
Boots, the chemist, a company with a predominantly female workforce and customer base, was at pains to stress the measures it was taking to address its gap when its number was revealed.
PricewaterhouseCoopers, the big four accountant, meanwhile, recently unveiled a ban on all male shortlists and interview panels, together with other measures designed to do the same thing.
The herd instinct in business will no doubt pull others in their direction.
What pay ratio and pay gap reporting does is to force companies to consider and report on issues of fairness and equality, in addition to earnings and shareholder returns.
That represents a radical change in their thought processes.
And now that the damn has been breached it could also serve as the stepping off point for still further reforms, such as improving the representation of workers in corporate decision making, up to and including the board. This should be the start of a process, not the end of it.
There is a pay off for shareholders in all this: More motivated, engaged and productive workforces, willing to get behind bosses.
The latter should ultimately lead to higher returns for them.
The only real flaw in the gathering momentum behind corporate reform is that the role of shareholders in delivering change has largely been ignored.
It bears repeating that many big investors continue to sleep at the wheel.
Business news: In pictures

Show all 13
They had repeated opportunities to block the Persimmon pay deal, which was blatantly against their own best interests, before it became a cause celebre. The same is true of others that have have emerged as flash points.
While some institutions have become more active, there is still a long tail of do nothings. Remember, Persimmon's remuneration report was ultimately narrowly passed by its investors despite it being a "debacle".
If Business Secretary Greg Clark means to be a reforming minister, addressing their behaviour ought to be next on his to do list.
Register for free to continue reading
Registration is a free and easy way to support our truly independent journalism
By registering, you will also enjoy limited access to Premium articles, exclusive newsletters, commenting, and virtual events with our leading journalists
Already have an account? sign in
Join our new commenting forum
Join thought-provoking conversations, follow other Independent readers and see their replies