Financial Conduct Authority extends cap on payday lenders, but action needed on other sectors
Overdrafts, rent to buy, door to door credit, all are expensive forms of borrowing that ultimately take cash out of the hands of the poor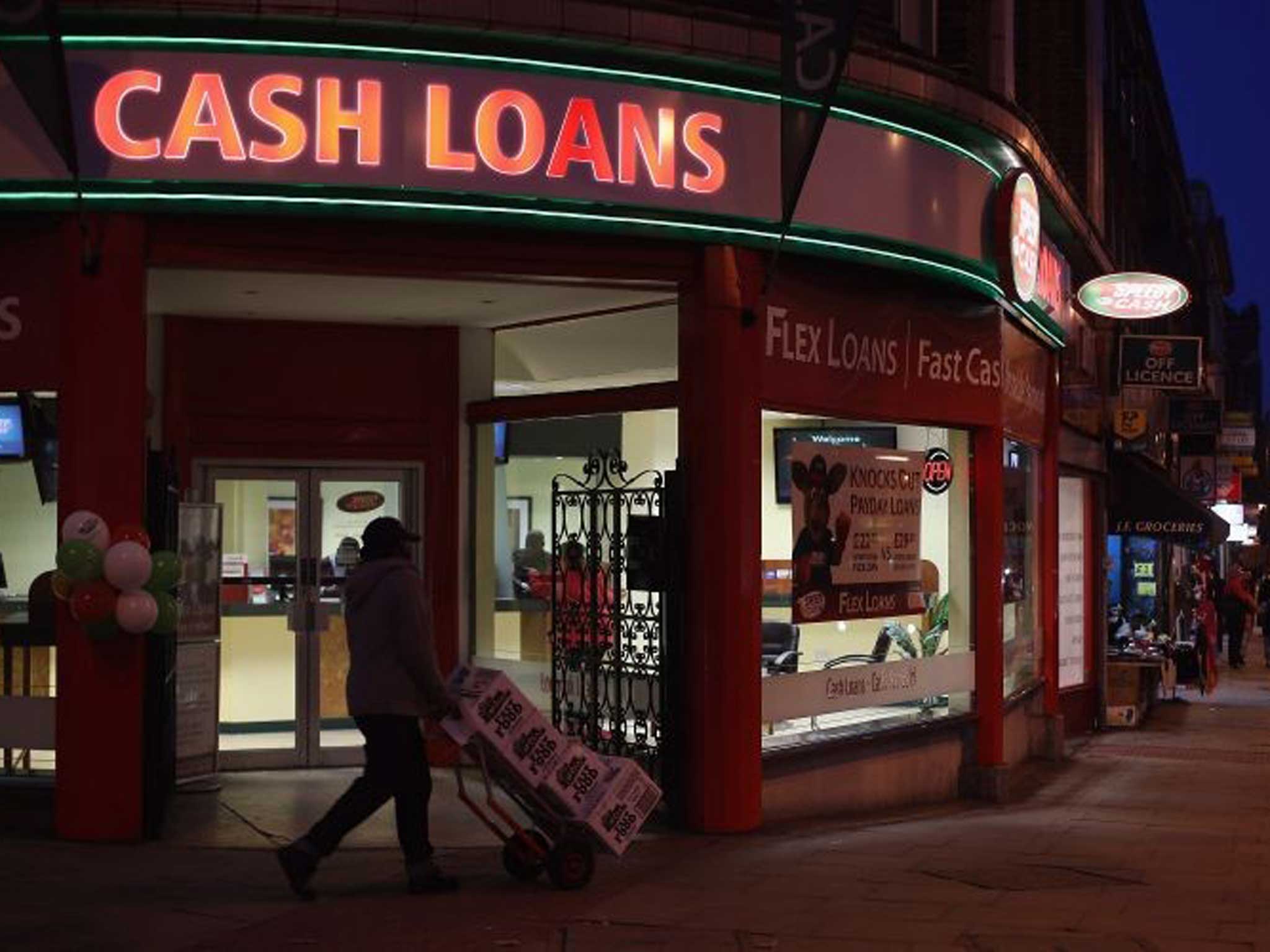 The way the critics had it, capping payday lenders' charges would usher in an NHS crisis as overstretched hospitals struggled to deal with an epidemic of broken legs.
The move was portrayed as a loan shark's charter that would cut the credit available to distressed borrowers, pushing them into the arms of Tony Soprano and his mates, who would then extract brutal retribution when their clients could not pay up.
Except it hasn't quite turned out like that. In fact, the latest assessment of the measure by the Financial Conduct Authority shows that it has delivered "substantial benefit to consumers".
FCA chief executive had Andrew Bailey voiced some concerns over the cap when he took office. After a thorough review, they appear to have been assuaged.
According to the FCA, not only are borrowers now paying less - the cap has saved 760,000 people a combined £150m a year - we also haven't seen a repeat of the tactics wonga.com infamously engaged in in an attempt to get them to pay up. You may remember the scandal over the fake lawyers letters it sent out.
Happily, debt charities also say they're seeing a marked fall in the number of people approaching them for help with payday loan companies.
However, while payday loans may be causing fewer problems than they once did, they represent just one part of the high cost credit market. Other sectors are still causing headaches.
Unauthorised overdrafts, which have received a lot of publicity recently, provide one example and the FCA has again voiced its unhappiness over excessive charges. "The status quo is not an option," it warned. Fortunately the status quo might not be with us for very long. Lloyds, the biggest retail bank, recently announced a sharp cut in the charges in levies. It is to be hoped that others follow suit.
However, that isn't likely to the case with other sectors, which don't always receive the same degree of media scrutiny, perhaps because the people affected by their activities are usually poor.
The regulator is worried about rent-to-own consumer products, home-collected credit and the catalogue credit sectors, among others.
The cost of transacting with all of them means that people with often very limited household budgets have still less.
Business news: In pictures
Show all 13
We're told "tailored solutions" are being developed to deal with them, but we won't be getting details on what they might involve until next year at the earliest.
The Step Change debt charity points out that there are more than 1m people using high-cost credit of one type or another to cover everyday essentials. As the charity notes, they need to be able to access products that are affordable and that don't push them deeper into the rut too many find themselves in. They also need protection more than most. They're going to have to wait a little longer to get it.
On solution, called for by Step Change, would be for the Government to provide financial support to a low, or no, interest loan scheme. A fine idea that would merit serious consideration, that is if Britain had a sensisble Government willing to consider anything other than Brexit.
Join our commenting forum
Join thought-provoking conversations, follow other Independent readers and see their replies