Why the Financial Conduct Authority must remember who matters
Watchdog has dug its heels in over report critical of 'widespread and systematic' mistreatment of Royal Bank of Scotland clients. It's their welfare it should be looking out for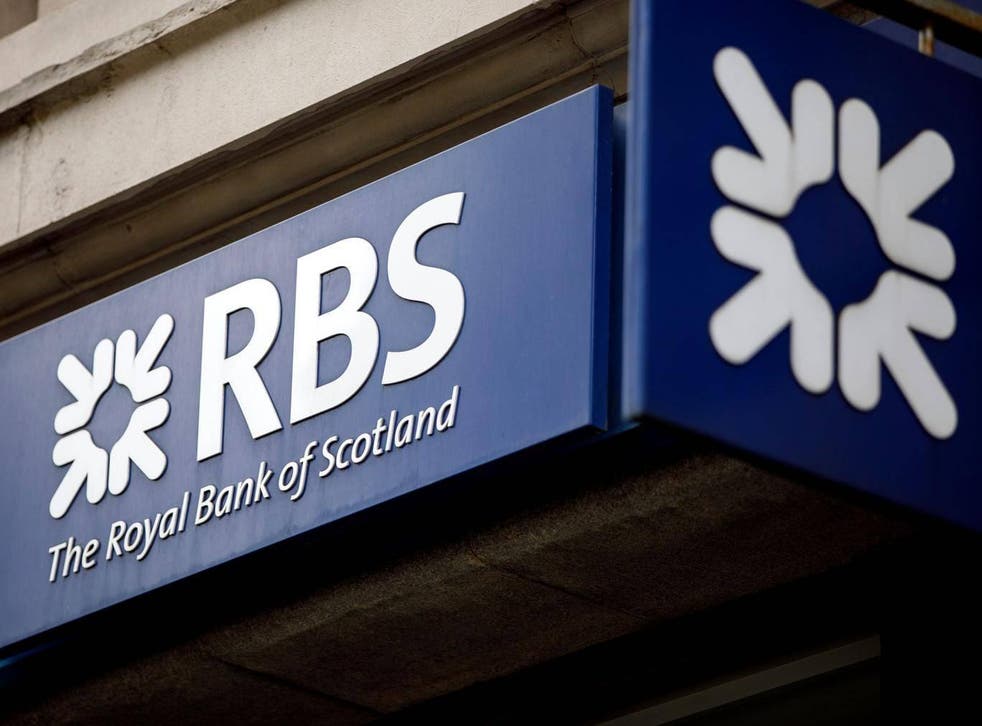 For several years, I worked inside the House of Commons, as a journalist.
My job was to roam freely, to find stories that weren't part of the daily lobby briefing, to stay away from the usual political tit-for-tat. This meant that I got know the inner workings of the vast machine that is Parliament, became familiar with the committees and business, the bulk of which goes unreported.
I would attend sessions when only a few other souls, apart from a handful of committee members, would be present. Sometimes, late at night, I would look across the Press Gallery and see just the reporter from Hansard, the pair of us gazing on to a virtually empty Chamber below. I would devour reports that I'm sure hardly anybody else read, always starting from the back, at the evidence submitted to the inquiry, searching for a nugget of information, anything on which to hang a story.
Crucially, I got to appreciate the sheer mountain of material that many MPs are expected to get through, and understand that when our democracy works it works well, and that by and large, the power of our elected representatives en masse is deserved.
Some of our supposedly public-serving institutions could do with being reminded of this. There is a sense, increasingly, that they see themselves above and beyond society, answerable to no one, able to decide for themselves what is in the people's interest.
One in particular stands out at present for its inability to see what matters, what it should really be focusing upon. I refer to the Financial Conduct Authority (FCA).
This is a watchdog that, when previous incarnations are taken into account, is reviled by a substantial body of politicians. You would think it would learn from previous mistakes and concentrate on judging the moods of MPs and doing right by them. You would be wrong.
They have been forced to order, yes order, the watchdog to publish a report into the maltreatment of thousands of struggling small businesses by the Royal Bank of Scotland (RBS). The bank is believed to have put the pursuit of profit ahead of caring for its weakened clients. One leaked memo referred to them as "basket cases", and in a section headed "Rope", staff were told that: "Sometimes you need to let customers hang themselves."
The Treasury select committee must publish the "final, unredacted" report by 16 February or they will consider releasing it themselves.
​RBS has previously said it "could have done better" for the 12,000 small business customers served by its since-abolished Global Restructuring Group. Last year, the bank, which remains more than 70 per cent taxpayer-owned, put aside almost £400m to compensate some of the affected businesses.
The FCA report is into the "widespread and systematic" mistreatment of small and medium-sized enterprises (SMEs) by the RBS group. You would think with that remit, and the fact that SMEs play such a vital role in our economy, are the bedrock of creating wealth, and their wellbeing matters hugely to MPs of every persuasion, that the regulator would do its utmost to reveal all.
This is a report, too, don't forget, that goes to the heart of our fractured relationship with banks, with an industry that has still not recovered its reputation post the banking crisis – the same crisis that plunged so many of those small business clients into trouble. And, in the case of RBS, we're also talking about a bank that was bailed out by the government and is effectively state-owned.
But no. The FCA, led by its chief executive Andrew Bailey, who is tipped to be a leading contender for the next governorship of the Bank of England, has dug its heels in.
This, despite the appearance, too, of sections of the report on social media. Leaked parts of the review have been shown to newspapers, and to at least one MP.
However, the FCA says it will produce the document but only after it has determined whether to take action against RBS, and once it has fulfilled a legal duty to afford those managers who are criticised the right of reply.
Mr Bailey, this is not how to win friends and influence those people who you might be calling upon should you wish to succeed Mark Carney as Bank governor.
Neither is it doing right by those who should come first in this process: the owners of the harmed SMEs, and their workers who lost their jobs. Bailey, though, is sticking to his guns, saying to MPs that it could take weeks before his FCA colleagues could even start contacting those RBS managers.
This, after the authority has had the report for a full 18 months already, and four years since the review was announced.
It is, as Nicky Morgan, chair of the Treasury committee, says, that the "the FCA has lost control over the timing or content of further public disclosures from it."
Business news: In pictures

Show all 13
Actually, it appears worse than that. It's as if the FCA does not care, is moving entirely at its own speed, regardless of the pace necessary to appease those damaged small businesses and begin correcting the harm done to them.
They're at one end, and the mighty suits in the watchdog are at the other. Bailey's defence is that he is obeying the legal advice. But he would be better advised to pay more heed to the victims. It might serve him better, as well, to consider who makes the laws in this country, and to supply the MPs with what they're seeking.
Chris Blackhurst is a former editor of The Independent, and executive director of C|T|F Partners, the campaigns and strategic communications advisory firm
Join our new commenting forum
Join thought-provoking conversations, follow other Independent readers and see their replies