Ford scrappage scheme doesn't cut the clean air mustard
It's as much sales gimmick as it is a genuine effort to assist with cleaning up the toxic air in Britain's cities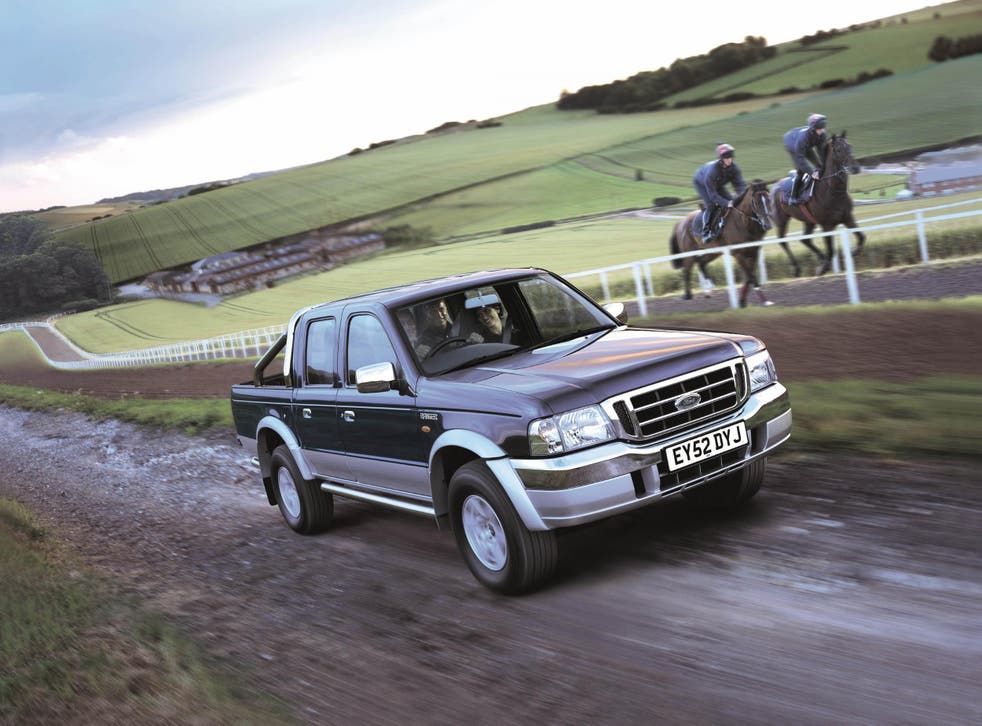 What's this, Ford going all green with a scrappage scheme? A big American car maker that is for once part of the solution to the mucky air in British cities that afflicts our children with asthma, not to mention a host of other respiratory conditions?
That's certainly how it's being sold. Drive your dirty old vehicle into your local dealership and you'll get at least a couple of grand off a new, and much cleaner, model. You could net as much as £7,000 off if it's a commercial vehicle you're after.
A conversation to the cause of cleaning up the planet, and its air, from a company that's done so much to muck it up. Surely that's got to be a good thing?
Inasmuch as it will likely take at least some dirty vehicles off the road - Ford says they will be scrapped "responsibly" whatever that means - it is.
But let's not kid ourselves. There have been other, similar schemes, from other manufacturers and while they are welcome, they are far from representing a damascene conversion to the cause of ensuring there is a planet left to live on for our children and grandchildren from an industry that has often seemed to prefer dragging its feet in preference to effort and investment.
Such initiatives are as much sales gimmicks as anything else. Tricks to keep the numbers up at a time when they're hitting the skids in the UK, while generating some nice PR at the same time, not to mention nodding in the direction of politicians under pressure to take action on the state of the glop we're inhaling. Look, see, we're part of the solution! Legislation? Pfah. Not needed.
Except that it is. If you live in a city, a day's breathing basically equates to smoking a handful of ciggies a day without the compensation of a nicotine hit, and that's before even considering the subject of global warming caused by the carbon from cars and vans.
In terms of impact it will have on those issues, Ford's scheme is going to be extremely limited. Take a look at the T&Cs and you will see that it will operate for just three months. Your new vehicle will need to be registered between September 1 and December 31. Your old one will have had to have been registered before January 1 2010.
Business news: In pictures

Show all 13
It might still encourage a few people who had been putting off buying a new vehicle to take the plunge and the quarterly sales figures from Britain will tick cup a bit, but that's about all.
I would have been less cynical had the scheme been of a longer duration, and if it had come from a company that had invested more, and earlier, in producing cleaner vehicles. As it is, Ford could, and should, do better.
But hey, the Government is planning to act. There'll be a ban on new petrol and diesel cars by, erm, 2040. So that's alright then.

Register for free to continue reading
Registration is a free and easy way to support our truly independent journalism
By registering, you will also enjoy limited access to Premium articles, exclusive newsletters, commenting, and virtual events with our leading journalists
Already have an account? sign in
Register for free to continue reading
Registration is a free and easy way to support our truly independent journalism
By registering, you will also enjoy limited access to Premium articles, exclusive newsletters, commenting, and virtual events with our leading journalists
Already have an account? sign in
Join our new commenting forum
Join thought-provoking conversations, follow other Independent readers and see their replies