G4S hit by new scandal over immigration detention centre: Private companies should not be doing this sort of work
Several members of staff have been suspended amid Panorama claims of footage showing officers mocking, abusing and assaulting detainees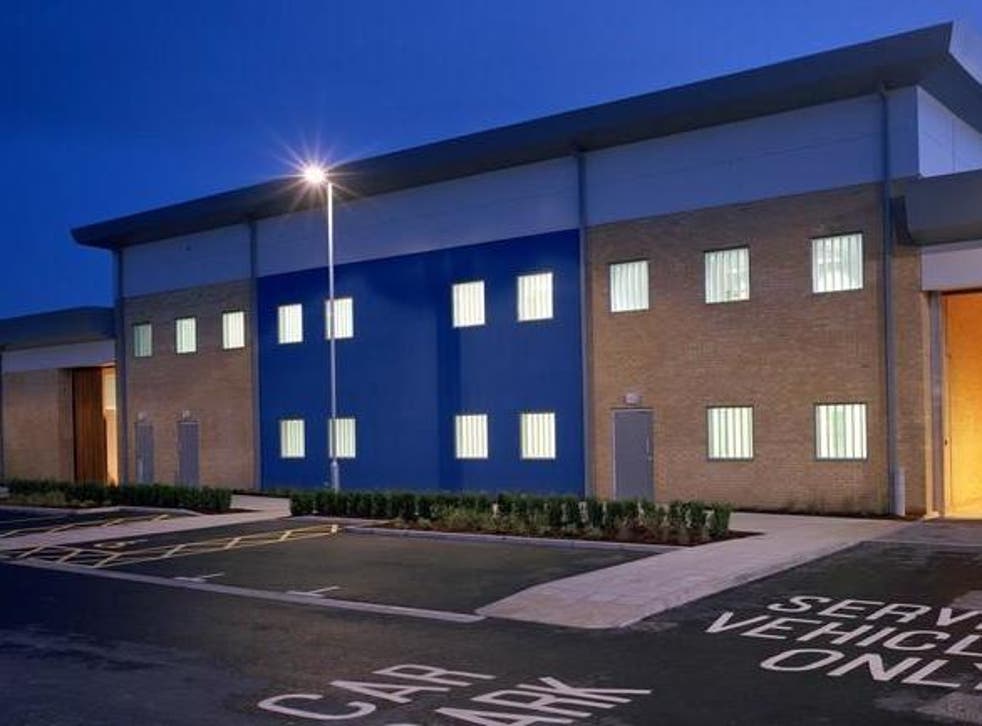 It's been quietish on the G4S scandal front of late, but now the company is right back in the spotlight with a real humdinger.
The contractor, which styles itself as "the world's leading global security company" – no, it really does – has suspended nine members of staff from an immigration removal centre near Gatwick.
It comes in the wake of a forthcoming BBC Panorama programme, which, we are told, will air footage of officers "mocking, abusing and assaulting" the unfortunates being held there.
The broadcaster also says it has seen "widespread self-harm and attempted suicides" with the use of drugs at the facility reportedly "rife".
In response the company has issued a statement saying that, while it has yet to view the footage, it has launched an investigation anyway.
I'd imagine that if G4S bosses can't secure a preview they'll not be sleeping very much ahead of Monday's broadcast. If it's anything like as bad as the BBC is saying that it's going to be, they shouldn't be sleeping much if they can.
"There is no place for the type of conduct described in the allegations anywhere in G4S. Such behaviour is not representative of the many G4S colleagues who do a great job, often in difficult and challenging circumstances, across the country," said Jerry Petherick, who is managing director for G4S custodial and detention services in the UK, in a company-issued statement.
Meanwhile, we are told that G4S continues to "focus on the care and wellbeing of detainees of Brook House".
That must be of great comfort to them and their families.
These people are not criminals, remember. They may not be here legally. But they are not criminals. Even if they were, it wouldn't matter. Criminals are entitled to basic human rights, and the UK is a signatory to the various conventions that are supposed to uphold them.
Which brings us back to G4S. This sort of situation is, unfortunately, not at all new to the company. There have, in fact, been a series of scandals at facilities run by the group, and with contracts it has operated. Wikipedia has a whole page devoted to them, with 17 separate sub headers. Some of them I have written about in previous columns.
They range from the Olympic security fiasco to the unlawful killing of detainee Jimmy Mubenga, an Angolan detainee, to some truly horrific incidents at youth jails, most recently the Medway Secure Training Centre, the subject of another one of Panorama's investigations. That one was just last year, and resulted in the Government-run National Offender Management Service taking over.
G4S's Children's Services Business was ultimately sold.
Here's the thing: if the state is going to hold people in detention, ahead of their being deported, or if they have been convicted of a crime, or if they are just awaiting trial, then the state should take on the responsibility of looking after them.
Business news: In pictures

Show all 13
Handing the work to private, profit-driven companies, after a competitive tendering process where the cheapest wins, would be of questionable morality even if the work were to be handled without any serious issues. Serious issues, however, seem to be par for the course with G4S.
We know what will happen now. The fuss will likely escalate with other agencies becoming involved. There will be investigations, perhaps more apologies, sackings. It's possible that G4S will lose the work.
But ultimately, there's a fairly good chance that we will be here again in a year or two because the wrong headedness of the policy that handed the work to G4S in the first place is unlikely to be addressed as part of the process.
Join our new commenting forum
Join thought-provoking conversations, follow other Independent readers and see their replies