G4S has faced a series of scandals so why is it a member of FTSE4Good?
The FTSE4Good Index Series is designed to measure the performance of companies demonstrating strong environmental, social and governance (ESG) practices. Its banner is prominently displayed on G4S's investor website 
James Moore
Chief Business Commentator
Tuesday 09 April 2019 12:42 Comments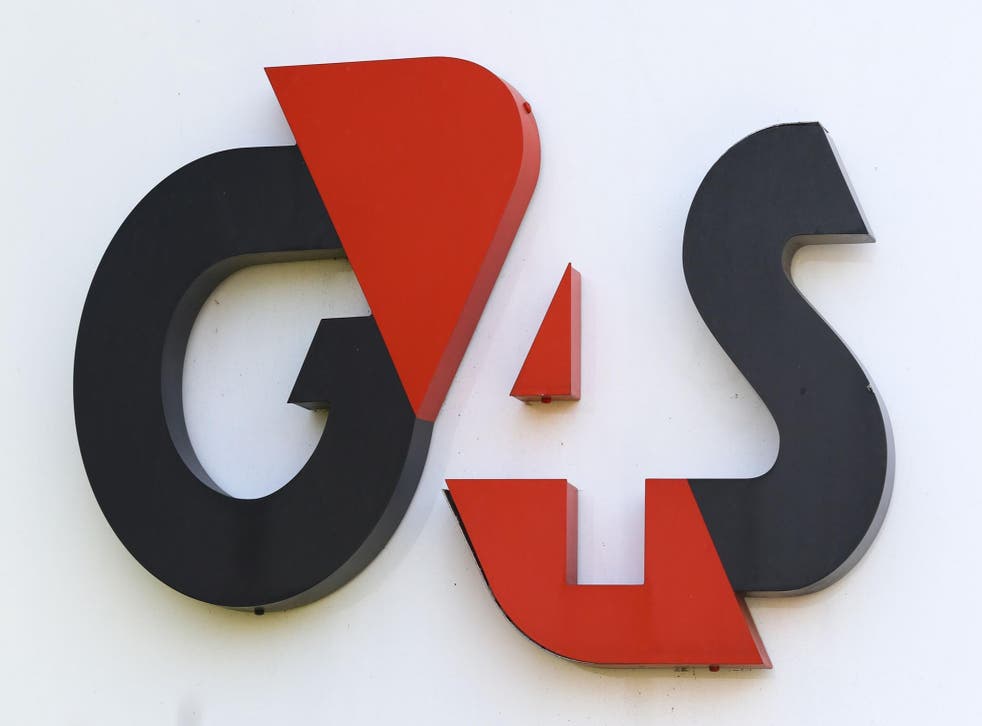 Security outfit G4S has just published its annual report following a less than happy year, both in terms of its finances and its operations.
Profits at the FTSE 250 company fell by 63 per cent, in part because of the cost of paying out millions of dollars in compensation to thousands of employees in the US who got no meal or rest breaks.
In the UK, where it runs four prisons and a secure training centre for young offenders, meanwhile it took a substantial hit after being stripped of a deal to run Birmingham Prison last August. It followed a scathing assessment of conditions at the institution issued by the Chief Inspector of Prisons.
The company ended up shelling out £9.9m to cover costs associated with HM Prison & Probation Service stepping in to run the place and to cover essential maintenance work.
G4S further faces lawsuits alleging staff were put at risk while working at one of Australia's offshore immigration detention centres on Papua New Guinea's Manus Island.
These are just a selection fo the recent issues the company has faced. A look back through its cuttings reveals many more tales of woe.
Given that, I was most interested to discover when I accessed the company's investor relations website that it is a proud member of the FTSE4Good Index.
"G4S' commitment to social responsibility and sustainable business practices has been recognised by the FTSE4Good Index Series," investors and potential investors are told.
"This inclusion (for the second year running) recognises G4S' strong commitment to social responsibility and to sustainable business practices across the group."
Quite how that squares with the stories I've listed might be an interesting discussion to have.
Next to the FTSE4Good web page to see what it says.
"The FTSE4Good Index Series is designed to measure the performance of companies demonstrating strong environmental, social and governance (ESG) practices.
"Transparent management and clearly-defined ESG criteria make FTSE4Good indexes suitable tools to be used by a wide variety of market participants when creating or assessing sustainable investment products."
Make of that what you will.
Business news: In pictures

Show all 13
No discussion of an annual report is complete without looking at the ever vexed issue of executive pay. John Daly, the chair of the remuneration committee, said this on the subject of last year's performance in his review: "Despite meeting a number of important strategic objectives, the executive directors notified the Committee of their wish to waive their entitlement to a bonus for 2018."
To me, that implies the committee would have paid CEO Ashley Almanza and finance director Time Weller had they not made the gesture. They were also still granted a chunk of free shares through their long term incentive plans, bringing the former's package to £2.93m and the latter's £1.97m, not too shabby even in the absence of an annual bonus.
I don't know about you but taking all that into account, I've been left wondering about the assessment processes FTSE4Good uses, the criteria it takes into account, and whether they might be in need of a few tweaks if ethically minded investors are to view it as anything beyond just a PR stamp.
Register for free to continue reading
Registration is a free and easy way to support our truly independent journalism
By registering, you will also enjoy limited access to Premium articles, exclusive newsletters, commenting, and virtual events with our leading journalists
Already have an account? sign in
Join our new commenting forum
Join thought-provoking conversations, follow other Independent readers and see their replies