Spitfire maker GKN loses its Battle of Britain to the barbarians at the gates
Melrose narrowly won the day but will face a tough time convincing customers and workers to play ball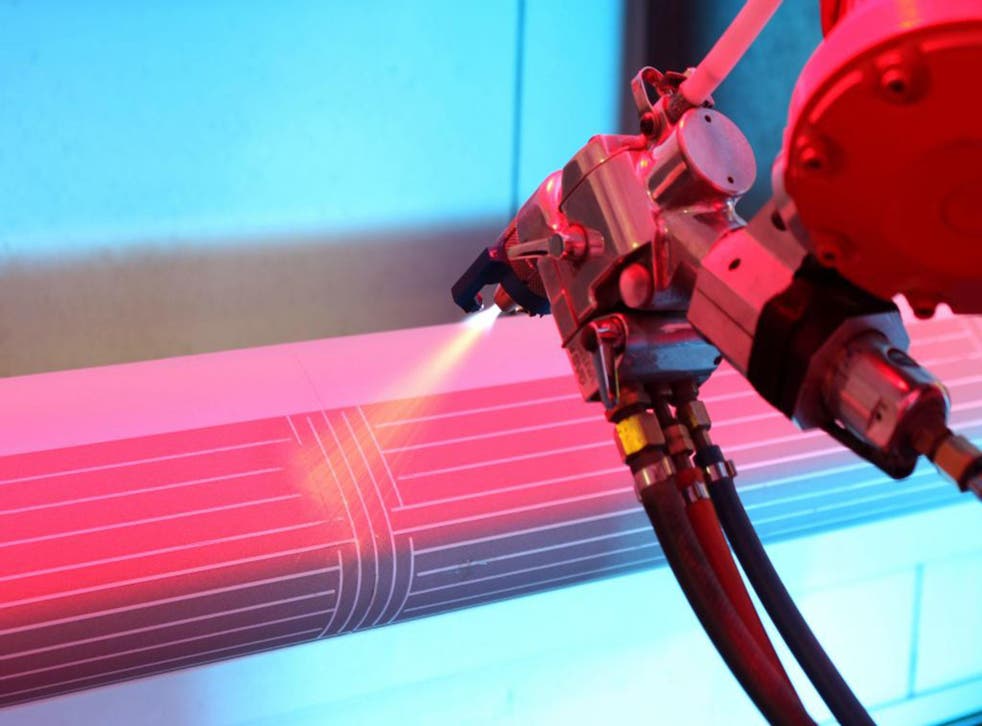 Say goodbye to one of Britain's oldest manufacturers.
GKN, which once made the Spitfire, in the end failed in its own Battle of Britain against the barbarians at its gates.
Melrose, a financial engineer that buys real engineers for the purposes of shaking 'em up and selling 'em off, has won the companies' bitterly contested takeover battle in a squeaker, securing the support of a shade above 52 per cent of GKN's shareholders.
The real winners, however, are the casino capitalists that poured in, placing big bets on a Melrose victory. The debate around GKN's problems and who might be best to fix them meant nothing to them.
Having delivered victory and turned their quick buck they will be off to the next project while GKN's other stakeholders; its employees and its customers in particular, are left to pick up the pieces.
Melrose will have to keep hold of the thing for five years, but then it too will be free to walk away after having squeezed out as much cash as possible out of it.
The problem with this approach, as no less a figure than former Defence Secretary Lord Heseltine made clear, is that military contracts, which make up part of GKN's business, are a long term game.
Much of the rest of the world looks on incredulous when situations like this occur. Other countries simply wouldn't countenance something like this happening at such a strategically important company.
Plenty of GKN's customers have made that point. Some, like Airbus, publicly, others in private.
Melrose is going to have its work cut out to convince them to keep playing ball. It could also face difficulties with unions. The way Melrose has dealt with the representatives of GKN's highly skilled workforce to date has had the effect of making a bad situation worse.
If the company can't change the narrative, and quickly, its victory will prove to be a pyrrhic one.
Business news: In pictures

Show all 13
Meanwhile, the Government's alleged commitment to interventionism, its promises to reverse decades of under investment and short term thinking that have dominated Britain for so long, have been brutally exposed.
The limp concessions extracted from Melrose by Business Secretary Greg Clark, who only woke up to what was going on a couple of days before the end, are, as I explained in an earlier column, little more than fig leaves designed to cover up the fact that the government's industrial policy is a sham. The pinstripes of the City rule over the manufacturer's overalls every time.
If there is one consolation to draw from this deeply depressing, and regrettable outcome, it is this: The widespread anger that has been provoked may finally prompt a rethink when it comes to takeover rules that so easily facilitate bad bids. If Melrose finds GKN mark 2 harder to accomplish as a result, something may yet be salvaged from this sorry affair.
Register for free to continue reading
Registration is a free and easy way to support our truly independent journalism
By registering, you will also enjoy limited access to Premium articles, exclusive newsletters, commenting, and virtual events with our leading journalists
Already have an account? sign in
Register for free to continue reading
Registration is a free and easy way to support our truly independent journalism
By registering, you will also enjoy limited access to Premium articles, exclusive newsletters, commenting, and virtual events with our leading journalists
Already have an account? sign in
Join our new commenting forum
Join thought-provoking conversations, follow other Independent readers and see their replies