GKN: Will Business Secretary snub MPs and rely on bidder Melrose to 'do the right thing' over UK manufacturing star?
A group of law makers with GKN plants and suppliers in their constituencies have urged Greg Clark to block the bid amid mounting opposition from everyone except shareholders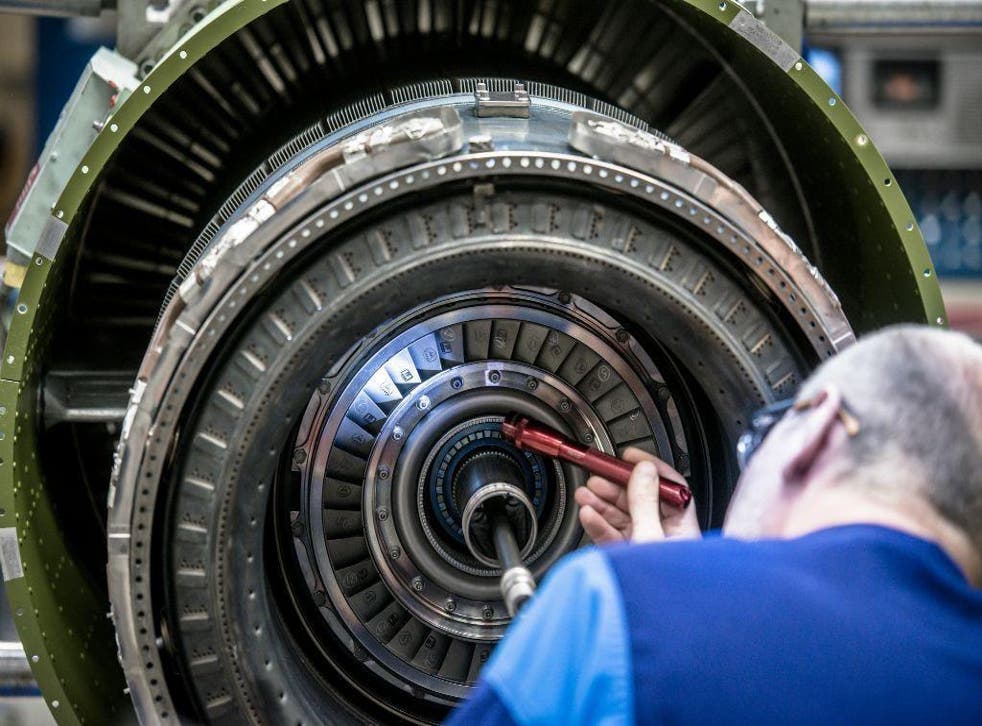 "We try to do the right thing," the boss of the company battling to buy British manufacturing star GKN told MPs.
Well isn't that a relief. Thing is, I think we need rather more than Melrose CEO Simon Peckham's assertion that his outfit tries jolly hard to be decent.
GKN, which has interests in aerospace and car parts, is one of Britain's premier manufacturers. It's a business that will be vitally important to the UK and its economy post Brexit. Just how important was made clear by Vauxhall, which called into question the future of its Ellesmere Port site over Brexit related uncertainty. Airbus has also raised questions over its operations because it can't afford delays at customs.
There is a very real danger of overseas manufacturers voting with their feet and taking thousands of well paid, highly skilled, jobs with them.
There is, of course, no guarantee that homegrown companies won't do the same. But the home team are far more likely to factor in the PR implications of walking before they do it. They are more susceptible to domestic pressure.
Melrose is British too, but its modus operandi to date has been to buy up struggling firms and then sell them on, which puts GKN's future as a big UK player at risk.
Ahead of the Business Committee hearing, at which Mr Peckham testified, a group of MPs, all of whom have a GKN plant or supplier in their constituencies, had written to Business Secretary Greg Clark to urge him to block the bid.
The Pensions Regulator is, meanwhile, worried about GKN's under funded pension scheme, and voiced concern about the latter's future should a deal goes through. As things stands it has no power to forcibly intervene. The chair of the Work & Pensions Committee Frank Field voiced his incredulity at that. He is right to do so given the carnage in the sector that we have witnessed in recent months. The Pension Protection Fund is again being called upon to bail out the Toys R Us scheme, for example.
It hardly bears repeating that unions are spitting tacks given the risks posed to their members livelihoods.
This is a bid almost no one wants, but it's in the hands of big shareholders, who look at Melrose's record and think in terms of the short term bung it is offering them with the potential of another down the line if it busts the thing up and sells it on.
This despite there being every chance of GKN, which has been suffering from a weakened share price caused largely by problems in the US, fixing itself and providing solid long term returns to reward them.
Britain has long taken the "leave it to the shareholders and we'll do ok" approach. That increasingly looks frayed in the era of institutional investor as absentee landlord.
Take the situation that occurred at house builder Persimmon, in which they repeatedly waved through a crazy uncapped bonus scheme that paid the CEO over £100m as part of a £600m payout shared in by its bosses.
That's £600m of shareholder value down the tubes, which fund managers only woke up to when the media kicked up a stink.
Business news: In pictures

Show all 13
It shows that investors can hardly be trusted to act in their own best interests, let alone those of the companies in which they invest. Presenting them with dilemmas like GKN is similar to handing a group of small children a sweet shop and then exhorting the to "look after it, now, and make sure you brush your teeth".
There have been rumblings of 'national security grounds' being called upon to stop this madness. If Mr Clark passes and allows GKN to be sold, and it is then broken up and scattered around a group of overseas buyers, it will only serve to highlight grotesque hypocrisy of the nationalist Conservatives that Britain is in the grip of.
Their relying upon Melrose to "do the right thing" will be a clear demonstration that they can't be trusted to act in the national interest, or even their own best interests.
Register for free to continue reading
Registration is a free and easy way to support our truly independent journalism
By registering, you will also enjoy limited access to Premium articles, exclusive newsletters, commenting, and virtual events with our leading journalists
Already have an account? sign in
Register for free to continue reading
Registration is a free and easy way to support our truly independent journalism
By registering, you will also enjoy limited access to Premium articles, exclusive newsletters, commenting, and virtual events with our leading journalists
Already have an account? sign in
Join our new commenting forum
Join thought-provoking conversations, follow other Independent readers and see their replies