If we're going Dutch on takeovers please can we first plan the route?
City talk is of having an open, post-Brexit economy. So shouldn't we be changing our approach to takeovers too? 
Chris Blackhurst
Monday 02 April 2018 09:45 Comments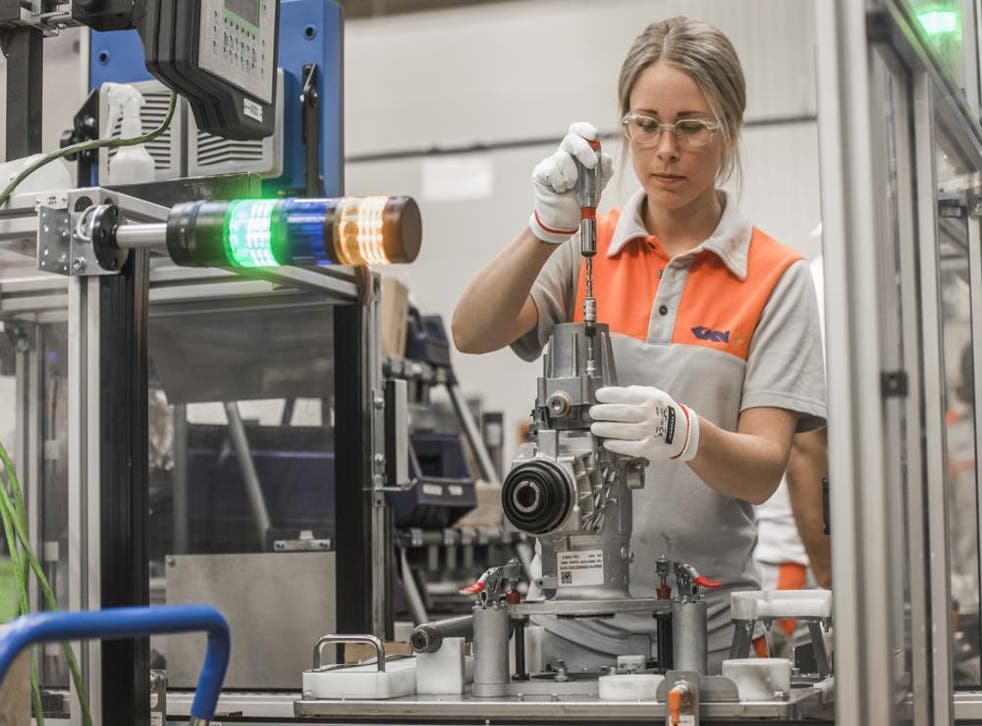 Blimey. I had no idea. I simply did not realise that GKN was so vital to the interests of national security. There I was, supposing it was a car parts manufacturer with a bit of aerospace thrown in, and yes, a weeny slice of defence. And an underperforming, uninspiring amalgam at that. Then, along comes a bidder, Melrose, and flags are raised, and the national anthem sung. Melrose is portrayed in some sections of the media as a "vulture" and "asset stripper", while GKN is hailed as a "British colossus". GKN, didn't you know, once made Spitfires (well, a small portion but not all, but hey ho), and the barricades must be manned. This, despite the reality that Melrose is itself British.
Unions and politicians get drawn into the conflict, pronouncing sonorously that GKN must be saved at all costs. To no avail, as some major investors indicate they are siding with Melrose. Then Greg Clark, the business secretary, steps in and delivers a broadside, writing to the would-be owner to tell them they must give clear, binding commitments, with the threat that he may refer the takeover to the Competition and Markets Authority for giving rise to concerns of national security.
It's an arresting development, one that goes against the entire tenor of Britain's free market policy. What's prompted Clark's move, apart from the loud rabble-rousing, is the knowledge that two iconic domestic firms from very different industries both succumbed recently to foreign invaders, and in each instance, the government did nothing to block the merger.
Cadbury's chocolate was swallowed by Kraft, and the US buyer promised that UK jobs would be safe and a factory would not be closed. How I remember, sitting with Irene Rosenfeld, the head of Kraft, in the offices of their London public relations agency, and hearing her tell how much she adored this country, how she appreciated the place Dairy Milk occupied in the national psyche, and how she would not do anything to upset that standing. No sooner did the deal go through than Rosenfeld's words melted away.
In the case of ARM, an all-too rare example of a British world leader from the tech sector, ministers waved it farewell when Softbank waded in, all in keeping with our "open door" approach, in pursuit of the laissez-faire idea.
Now Clark and his colleagues have determined to rewrite the rules. Lest there be any doubt, Clark says that "where important businesses are involved, takeovers should not act against the interests of our economy, employees or the broader set of stakeholders".
Later in his letter to Melrose, reference is made to "business relationships with suppliers, customers and others; and the impact on community and the environment. In my view, this establishes the principle that we expect interests broader than pure shareholder value should be taken into account by directors and in the attitude of the government."
Reading this, I'm also reminded of a third, more recent influence than the Cadbury and ARM takeovers. Unilever is minded to unify its management structure, currently shared between the Netherlands and UK, basing its headquarters in Holland. Why? Because the consumer goods mammoth received a nasty fright when a US rival appeared ready to take it out. Under Britain's "light touch" legal and regulatory framework, Unilever had little defence.
So it's going to relocate itself entirely in the Netherlands, where the takeover rules are a lot stronger, much more advantageous to the local target – much more, in fact, along the lines of the factors that Clark is citing. Suddenly, the UK is going Dutch.
But this desire to come over all protectionist is flawed. In his missive to Simon Peckham, the Melrose CEO, the business secretary details the commitments "which would need to be binding in the even that your bid was successful". These include (note the word, this is not an exhaustive list – adding to the impression this is rushed policy-making, on the hoof): operating as a UK business, retaining a UK head office and listing; paying tax in the UK; continuing to invest in UK-located research and development programmes; investing in training of workers and employing apprentices; treating suppliers well; and satisfying pension trustees and the pensions regulator that GKN pensioners are being looked after.
It's quite a roll call, one that ticks all the boxes marked "interest groups". The problem, though, is that none of it is legally enforceable. As Kraft did, Melrose could easily pledge to do the lot, then promptly do something different.
Nothing has changed in law since the Kraft assault and subsequent reneging. Yet Clark is suggesting it has. There is nothing to stop Melrose saying one thing and doing another. Nothing to prevent other bidders in similar situations doing the same.
Companies and institutional shareholders, who employ highly-paid, clever lawyers, know this. The result of what bears all the hallmarks of knee-jerk interventionism shrouded in a vague concern about UK defence interests, is that classic British outcome of a fudge. The government has apparently torn up the policy of it and previous regimes of come what may where most takeovers are concerned – unless there really are clear issues of competition, national security or the state holds a "golden share".
That's fine, and is the government's right so to do. It's a bit late, however – virtually all those brands we care about and are identifiably British have long since succumbed, and the bulk of the members of the FTSE 100 have the majority of their operations overseas. This, too, at a time when the City talk is of having an open, post-Brexit economy. Nevertheless, if that's what is wanted, so be it. But the old, now rejected, stance has not been replaced by anything substantive.
If we wish to go Dutch we should say so, put the stepping stones in place, and go Dutch. Where we had clarity, there is fog, and with it, comes confusion and lack of direction.
Chris Blackhurst is a former editor of The Independent, and executive director of C|T|F Partners, the campaigns and strategic communications advisory firm
Register for free to continue reading
Registration is a free and easy way to support our truly independent journalism
By registering, you will also enjoy limited access to Premium articles, exclusive newsletters, commenting, and virtual events with our leading journalists
Already have an account? sign in
Join our new commenting forum
Join thought-provoking conversations, follow other Independent readers and see their replies