Greggs rolls on, and not just with sausages
The bakery chain is a little nervy about the future, but comfort food should be a solid seller in the weeks and months ahead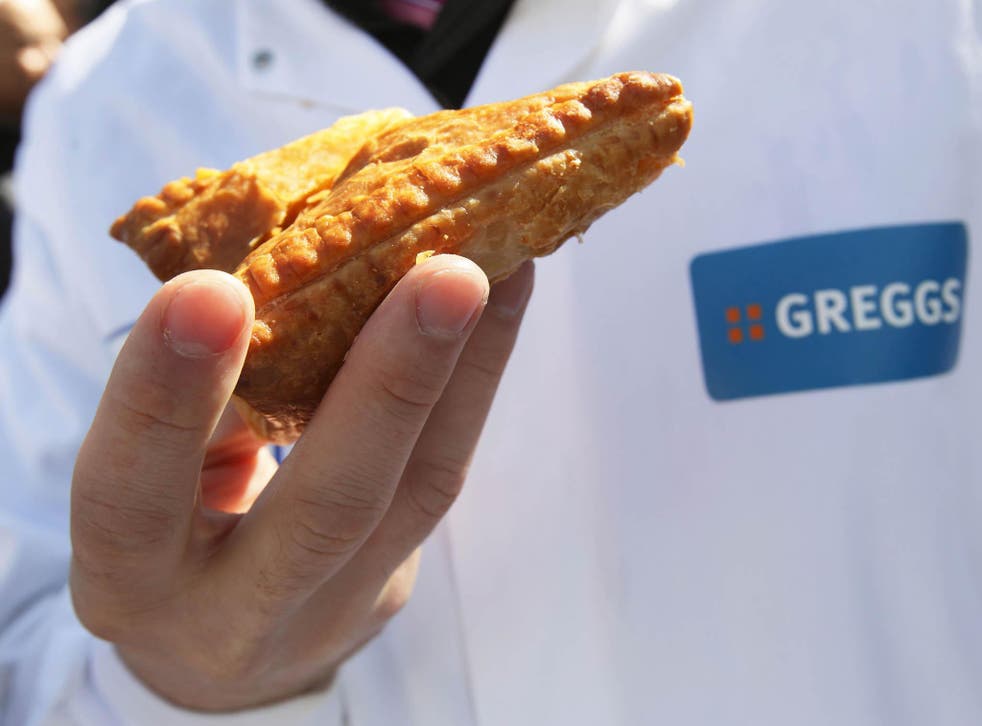 How long before Greggs breaks into the top 20 super brands? From the reaction to the baker starting up a delivery service in the City of London, it's surely rising up the table.
Some of the responses weren't dissimilar to those you get when people's football teams unexpectedly thrash a better opponent.
There can't be many large-ish businesses that are more loved. Having found itself in a bit of a jam (and not the stuff you spread on bread) a few years ago, Greggs latched on to food on the go, spruced up its range with some healthier fare, and re-charged the business.
It's paying off remarkably well.
The bakery chain has now managed thirteen consecutive quarters of sales growth at stores open at least a year.
Few businesses can have had a much happier Christmas. Sales shot up by 6.4 per cent in the final quarter of 2016.
Excluding the festive bump, the move ahead was a little more pedestrian 4.1 per cent, in line with the full year increase of 4.2 per cent. Still not to be sniffed at. There are many CEOs that would give their right arms for numbers like that.
Meanwhile, Greggs is still finding new places to sell its famed sausage rolls to, and the healthier stuff, we mustn't forget the healthier stuff, opening new stores and refurbishing old ones.
Less-than-healthy festive fare – such as mince pies – played a role in the chain's bumper Christmas, but it was that food on the go that was the real driver. They'll even do you a burrito.
The London delivery service – it has already been trialled in Newcastle – should find a ready market, targeting, as it does, customers within 0.4 miles of its branches on Cheapside and Eastcheap in the City of London.
A Greggs sausage roll is just the ticket after a heavy night, and while the City's booze culture isn't quite as prevalent as it once was, it hasn't gone away. The minimum order size is £20, but that shouldn't put off anyone in that area.
Can anything spoil what looks to be quite a party?
Well, the company isn't exactly brimming over with optimism about the future, fretting about "greater uncertainty in the trading environment" (for which read Brexit) and "increased pressure on real income growth". So profits could take a hit.
Business news: In pictures

Show all 13
A no-nonsense retailer like this one should really learn to do away with the corporate speak it has slipped into with its trading statement.
But then there was this: "Over the medium term we are confident of making further progress as we implement our plan to grow Greggs as a modern food-on-the-go brand."
That indicates that the caution about the next few months is as much about managing expectations as anything else. Greggs will do fine. It sells some of the best comfort food money can buy, and there ought to be a ready market for that over the weeks and months to come.
Register for free to continue reading
Registration is a free and easy way to support our truly independent journalism
By registering, you will also enjoy limited access to Premium articles, exclusive newsletters, commenting, and virtual events with our leading journalists
Already have an account? sign in
Register for free to continue reading
Registration is a free and easy way to support our truly independent journalism
By registering, you will also enjoy limited access to Premium articles, exclusive newsletters, commenting, and virtual events with our leading journalists
Already have an account? sign in
Join our new commenting forum
Join thought-provoking conversations, follow other Independent readers and see their replies