GSK's appointment of Emma Walmsley makes her the seventh female FTSE 100 CEO, and a new symbol of progress
Ms Walmsley will be the pharmaceutical giant's first female boss, and one of only a handful in the FTSE 100. She may also have to be ready for a fight.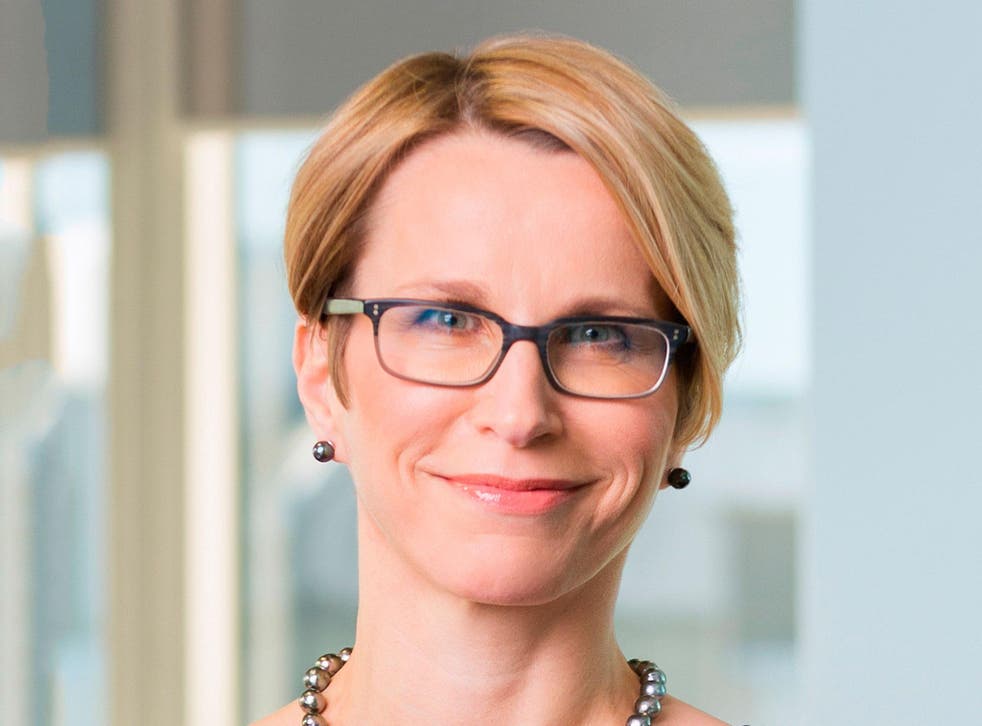 Progress in corporate Britain tends to be slow, so it's all the more worthy of note when it does occur. There is no question that the appointment of Emma Walmsley to run GlaxoSmithKline represents it.
The current boss of the consumer healthcare division will succeed Andrew Witty next year, although you do rather wonder if it will ultimately be sooner than that now the announcement of his successor has been made.
Ms Walmsley will be the pharmaceutical giant's first female boss, and one of only a handful in the FTSE 100. She may also have to be ready for a fight.
Some of the company's more vocal critics - including no less than superstar fund manager Neil Woodford - think it should be broken up into its constituent parts.
Now this appointment should not come as any great surprise. Ms Walmsley, who joined from French cosmetics outfit L'Oreal, has long been viewed as a strong internal candidate for the job alongside Roger Connor, who heads manufacturing, and Abbas Hussian, the pharmaceuticals boss.
All the same, the appointment of an insider, and this insider in particular, could still be taken as a sign that the company intends to face them down. All the more so given that the consumer healthcare division - which produces everything from toothpaste to headache pills - would appear to be a prime candidate to be spun off.
If it does turn into a dust up, it is a depressing fact that Ms Walsmley's gender may play a role in spurring her critics on.
A recent study from Arizona State University's WP Carey School of Business found that male chief executives are all but immune from the attentions of activist shareholders seeking to force change at companies. Their chances of being targeted are all but zero.
By contrast, female CEOs have a one in four chance to finding themselves in a fight at some point during their careers.
The study's author, Christine Shropshire, looked at companies in America's Fortune 1000 between 2003 and 2013, noting the genders of those who faced proposals from activist shareholders doing their tenures.
Her model showed gender alone explained activism specially towards female bosses. This is despite the fact that another study - by Boston based company Quantopian - found that companies run by women in the Fortune 1000 consistency outperformed their male counterparts.
Of course, both were looking at US companies, but there's no reason to think that the UK would be any different. Activists are international in scape, after all.
Forbes top 20 most powerful women in the world

Show all 20
On the second point - that of women bosses outperforming their male counterparts - it is perhaps serendipitous that on the day Ms Walmsley was hired Kingfisher boss Veronique Laury unveiled a 2.7 per cent rise in sales to £5.75bn in the six months to July 3. Pre tax profits were up a healthy 10.6 per cent to £427m.
"Business as usually," said the woman whose empire includes B&Q and Screwfix, and who plans to step up the pace of a turnaround plan that's already yielding impressive results.
It's worth noting that one of the reasons activists disproportionately target women is because of their very rarity. They stand out when the overwhelming majority of company bosses are white, upper middle class, middle aged men.
Companies really ought to just get on with their pledges to improve diversity in their workplaces. They'd benefit from better performance, but it's also worth noting that familiarity breeds acceptance.
Having more female CEOs, having more women in senior positions generally, ought to help with doing away with some of the negative stereotypes motivating the activists, such as the mistaken view than female CEOs are a soft touch. As Mr Woodford, among others, may soon learn.
Register for free to continue reading
Registration is a free and easy way to support our truly independent journalism
By registering, you will also enjoy limited access to Premium articles, exclusive newsletters, commenting, and virtual events with our leading journalists
Already have an account? sign in
Register for free to continue reading
Registration is a free and easy way to support our truly independent journalism
By registering, you will also enjoy limited access to Premium articles, exclusive newsletters, commenting, and virtual events with our leading journalists
Already have an account? sign in
Join our new commenting forum
Join thought-provoking conversations, follow other Independent readers and see their replies