GVC gets ready to bet on Ladbrokes deal to take it to top of the gambling league table
The company has offloaded its Turkish business, removing a potential stumbling block to a mega merger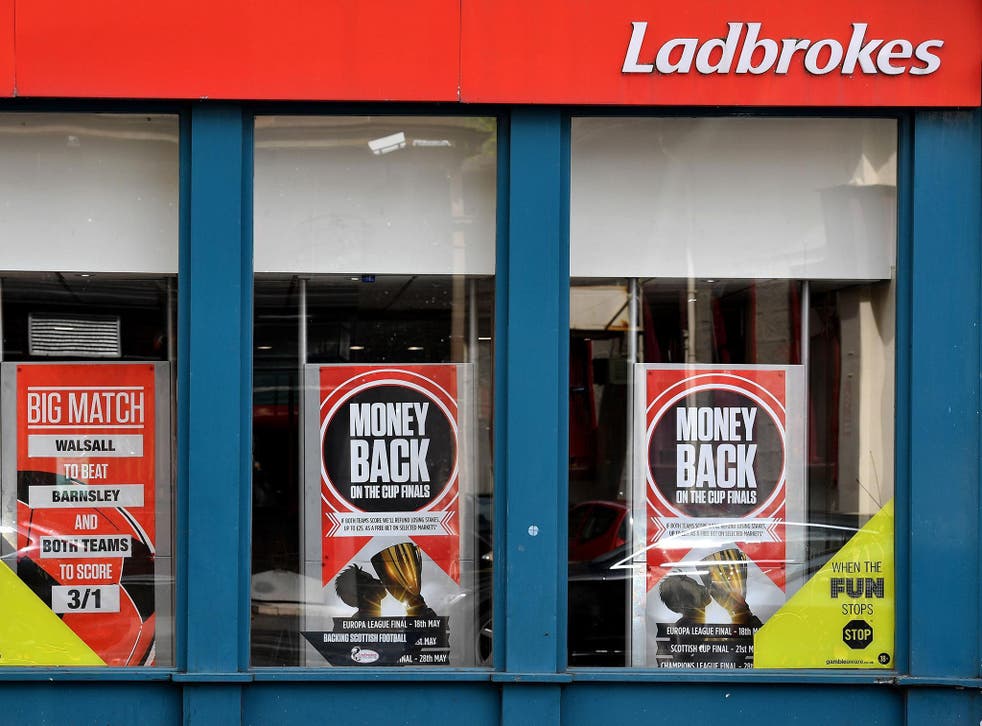 GVC is the (formerly) little company that could. It's CEO Kenny Alexander is a gambling man, who plays poker and likes a punt on the horses. But it is his bets on deals that have been the big winners.
GVC partnered with William Hill to take out Sportingbet and then moved on to see off intense competition from 888 Holdings to add Bwin.Party to his bash.
In the process he's moved the Isle of Man based company from the AIM to the FTSE 250. If he can ape the Manx flag by successfully adding a third leg, perhaps in the form of Ladbrokes Coral, he could gatecrash the FTSE 100.
It is presumably with that aim in mind that the company has offloaded its Turkish business. Operating in the sort of "grey", or unregulated, market its peers pulled out of some time ago, its presence in the portfolio would likely complicate a future marriage with Laddies, with which GVC has twice held discussions, or, failing that, with Hill's.
Grey markets make investors nervous, and with good reason. Past history has shown that they have a nasty habit of biting those who play in them.
Regulated markets, by contrast, tend to be more crowded, competitive, and costly to operate in. But they also pose a much lower risk of a bet on them going very bad very quickly.
Nothing much will happen until the final shape of the Government's crackdown on fixed odds betting terminal emerges. FOBTs make up a big chunk of Ladbrokes' revenues. The company will take a hit if the staking limit is reduced from £100 to £50, but a bath if it drops down to just £2.
That's Labour's proposal, so you should expect the end result to fall into the £20 or £30 bracket, which are the other two options the Department for Culture, Media & Sport is considering for the future of FOBTs.
Business news: In pictures

Show all 13
What shouldn't be forgotten is the Treasury has as much of an interest in keeping the funds from them flowing as the bookies do. That strengthens the likelihood of the Government plumping for a compromise, reducing the social cost of the machines but not by so much that the UK exchequer goes hungry.
After that, it'll be fun time for the investment bankers as the talks between Ladbrokes and its suitor heat up. The logic of doing deals, and saving costs through them, remains compelling for Britain's gaming groups, which are faced with rising costs and tougher rules.
When the process has reached its conclusion Mr Alexander stands a favourite's chance of ending up in the opposite position to his beloved Kilmarnock: At the top of the league table.

Register for free to continue reading
Registration is a free and easy way to support our truly independent journalism
By registering, you will also enjoy limited access to Premium articles, exclusive newsletters, commenting, and virtual events with our leading journalists
Already have an account? sign in
Register for free to continue reading
Registration is a free and easy way to support our truly independent journalism
By registering, you will also enjoy limited access to Premium articles, exclusive newsletters, commenting, and virtual events with our leading journalists
Already have an account? sign in
Join our new commenting forum
Join thought-provoking conversations, follow other Independent readers and see their replies