Higher oil prices could be just what we need to help slay the dragon of deflation
If the world's main oil producers can agree to push prices up to $60 a barrel by the autumn, it will have a profound effect on the world economy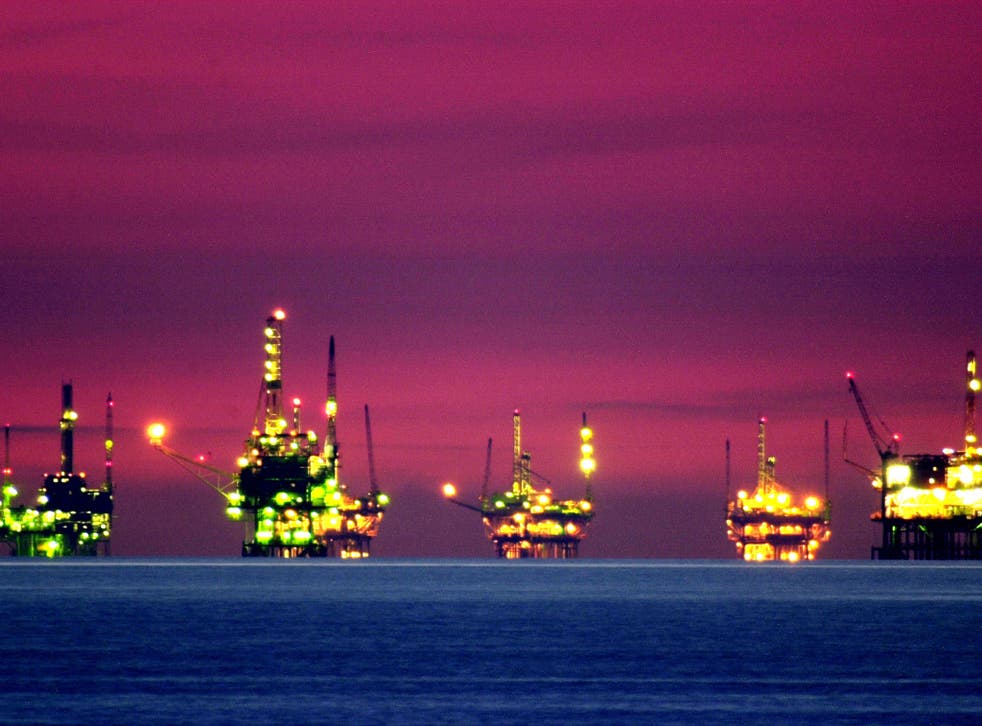 If in the past sudden increases in the price of oil clobber economy growth, surely a sharp fall in the oil price ought to boost growth. But it does not seem to have happened, or at least that is the consensus outlook for the world economy now. Indeed the new World Economic Outlook from the International Monetary Fund, just out, chipped a bit more off its economic forecasts for this year and next. This year growth is expected to be 3.2 per cent, down from the 3.4 per cent it expected a few months ago.
This weekend there are two key meetings. One is of the finance ministers and central bank governors of the Group of Twenty largest economies, who are in Washington for the spring meetings of the IMF and World Bank. The other, rather more important, is of the world's main oil producers, whose oil ministers gather on Sunday in Doha. If Washington encompasses the consensus, Doha is the challenge and maybe opportunity.
You should not dismiss views just because they are conventional but it is pretty obvious that conventional policy has run into the sands. Growth is slowing but there is nothing much that the G20 can do about it. They can't cut interest rates because they are rock bottom already, and there is actually some evidence that zero or negative interest rates reduce demand rather than increase it. And they can't increase budget deficits because public debt is so high, and even if they could that might cut demand too. Of course grand politicians and their officials cannot admit they are pretty much powerless but the harsh reality is they are.
The Doha meeting is quite different. The problem is not that the grandees are powerless; it is that they can't agree with each other on what to do. The challenge to them is how to jack up the oil price. That means curbing production, for supply is still running a little, not much, above demand. Doha brings together two of the world three biggest producers – Saudi Arabia and Russia – for this is more than a meeting of OPEC. And the third biggest producer, the Unites States, is cutting production anyway because the economics of shale oil are different from those of regular oil production.
If the objective is simple, the dynamics of the negotiation are not. Just how you get agreement between a most disparate group of countries, including two that have come close to conflict earlier this year, Saudi Arabia and Iran, is hard to see. OPEC has had catastrophic meetings before, when lack of agreement has burst through into verbal warfare. But the prize, a recovery in the oil price, is so much in the self-interest of all that maybe they can pull it off.
If they can put a floor on the oil price, maybe pushing it up to $60 a barrel by the autumn, this will have a profound effect on the world economy. It will, for a start, put an end to deflation in Europe and maybe Japan. In normal circumstances more expensive energy might seem a blow to the world economy, a sort of tax on activity, and it is certainly true that money spent on energy is money not available to spend on other goods and services. But given the fear through Europe of deflation, and the increasingly desperate efforts of the European Central Bank to boost prices, a somewhat higher oil price might actually prove a positive to growth.
Herein lies a huge puzzle. The old policy levers don't work anymore, or at least they don't work in the way they seemed to in the past. Ultra-low interest rates don't boost demand. They may increase asset prices, as they have with the British housing boom, but they don't increase current prices. Fiscal tightening does not seem to cut demand, or at least not by much, while fiscal loosening does not seem to increase it. So what can governments do?
Here is a suggestion. Instead of pulling levers, they clear blockages. There are, if you think about it, all sorts of restrictions on economic activity. Some are perfectly justified. There have to be controls on how the safety of employees is ensured. There have to be some form of planning controls. There have of course to be taxes on employment – income tax, national insurance and so on. But it is reasonable to ask to what extent these are well-crafted. Countries that have good labour legislation create more jobs that those that have bad legislation. Countries that have simple planning controls build more than those that have complex controls. And so on. Countries can compete against each other, trying to establish who is best at what, then trying to learn from the leaders. This is not just a race to the bottom to have the loosest regulation and the lowest tax, though keeping things simple is usually right. Rather it may sometimes be a race to the top. How to have the best-suited education system, or the best road network?
It is usually wrong to see any meeting as a make or break event, but if the talks in Doha reach sufficient accord to turn the oil market around, this will help slay the dragon of deflation. Then governments can get on with practical ways of encouraging growth, rather than pulling levers when there is nothing attached at the other end.
Register for free to continue reading
Registration is a free and easy way to support our truly independent journalism
By registering, you will also enjoy limited access to Premium articles, exclusive newsletters, commenting, and virtual events with our leading journalists
Already have an account? sign in
Register for free to continue reading
Registration is a free and easy way to support our truly independent journalism
By registering, you will also enjoy limited access to Premium articles, exclusive newsletters, commenting, and virtual events with our leading journalists
Already have an account? sign in
Join our new commenting forum
Join thought-provoking conversations, follow other Independent readers and see their replies