HBOS fraud: Lloyds is belatedly compensating victims. But it's quite late to the party
Pressure appears to be yielding the desired results, but it's a pity those who suffered through the actions of the fraudsters have had to wait for so long
James Moore
Chief Business Commentator
Friday 07 April 2017 10:22 Comments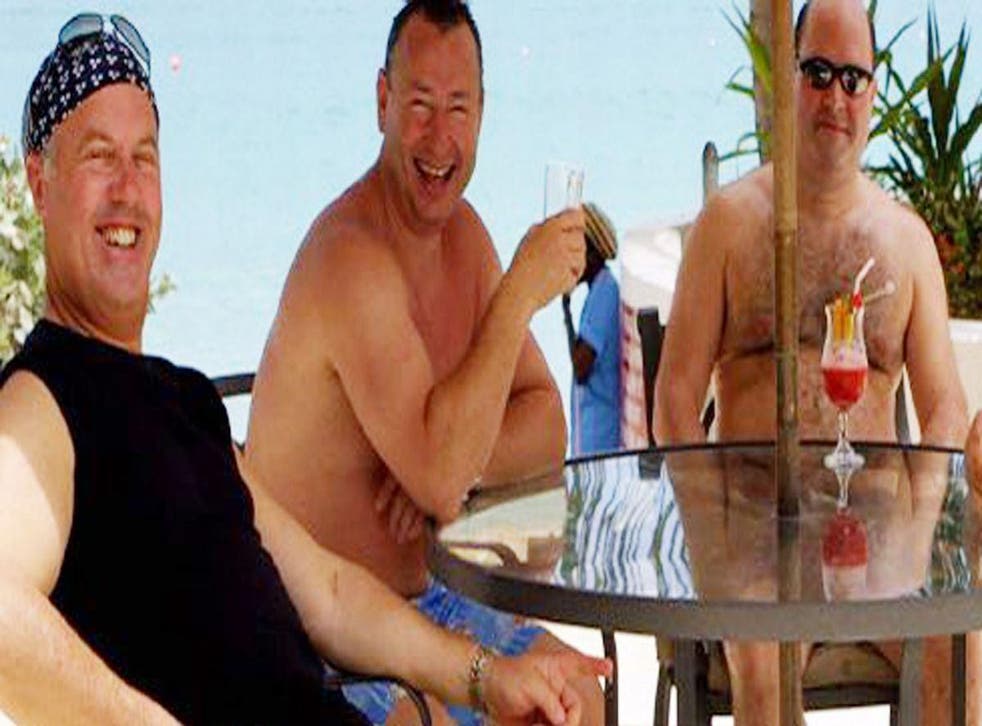 After doing a fine impression of a tortoise with a broken leg over the question of dealing with the victims of the £245m HBOS bank fraud, owner Lloyds has suddenly morphed into, well, perhaps not Usain Bolt. But at least the guy who makes the semi final with him and then finishes seventh.
Less than three weeks after setting up a review into compensating victims under Professor Russel Griggs, and a matter of days after the Sunday Times alleged a cover up, £100m has appeared.
Or at least an estimate of £100m as the cost of providing "compensation for economic losses, distress and inconvenience" caused to those who suffered through the fraudsters' actions.
But there's more: Interim cash payments are coming for those in financial distress, plus funding for "reasonable fees" they might incur through seeking professional advice.
Business and personal debts currently owed to Lloyds by victims will be written off. Crikey!
Still not finished, Lloyds has said it is also appointing a senior independent lawyer to consider "whether the issues relating to HBOS Reading were investigated and appropriately reported to authorities at the time by Lloyds Banking Group, following its acquisition of HBOS".
This after Lloyds at first sought to swat aside the Sunday Times' report.
Dismissing it as coming from a former employee, the bank blustered: "It is not a police report nor was it requested or sanctioned by the Group. The document contains many unsubstantiated allegations about individuals, auditors, regulators, as well as HBOS, the majority of which are made without any supporting evidence."
Regular readers may remember that in response, I suggested that there remain an awful lot of issues to address arising from the fraud and that someone in authority might like to take up the reins.
I subsequently heard from the All Party Parliamentary Group on Fair Business Banking, which told me that its members are on the case, and are pushing for a Treasury Select Committee inquiry (three also sit on that august body). It sent a rather fierce letter to the bank earlier this week.
Now it seems Lloyds may have bigger problems still. Faced with the possibility of people asking why it hasn't taken up the baton, the Financial Conduct Authority (FCA) has taken the unusual step of revealing that it has (you usually only find out that there has been an investigation when the regulator announces the penalties).
It commenced work on the case some years ago, only to put it on hold in 2013 at the request of Thames Valley Police, whose successful investigation saw six fraudsters, including former HBOS manager Lynden Scourfield, handed lengthy prison sentences after indulging in an orgy of high living on the backs of HBOS customers. The probe is now steaming ahead again.
Investigation is a technical term with the city watchdog. It means the case is being handled by its enforcers and that penalties may follow. It is to be hoped that the FCA, in this case, does more than simply imposing a fine on Lloyds if it finds wrong doing. That's too easy. Lloyds will doubtless accept the penalty early (banks usually do) and include it as an exceptional item in the next convenient financial statement. However, if wrong doing is found among senior HBOS managers, they also need to walk the plank. A message needs to be sent.
As for Lloyds' sudden awakening to the scale of the problem it faces, and response to the criticism it has been facing? I suppose the best response would be "better late than never".
The APPG 's chairman George Kerevan has, in correspondence with Lloyds, repeatedly criticised its top down approach when it comes to victims. With some justification.
Business news: In pictures

Show all 13
Prof Griggs may be a respected figure, with experience of both small business, and of banking, but he was still appointed by the bank. Victims who have been let down by it, not just through the fraud but through the subsequent handling of their cases, have reason to feel unhappy about that.
Their voices need to be heard. But Lloyds was ever a rather slow moving and bureaucratic beast, even when it was hailed as the belle of the banking ball many years ago. Some things never change.
It is at last moving in the right direction, and with a little more speed than it has previously shown, but we're not there yet. A banking Bolt needn't worry. The black horse of Lloyds still needs to spend some time on the training track.
Register for free to continue reading
Registration is a free and easy way to support our truly independent journalism
By registering, you will also enjoy limited access to Premium articles, exclusive newsletters, commenting, and virtual events with our leading journalists
Already have an account? sign in
Join our new commenting forum
Join thought-provoking conversations, follow other Independent readers and see their replies