HSBC's outgoing boss Gulliver's legacy as complicated as the bank's latest numbers
The CEO's tenure has been dogged by scandal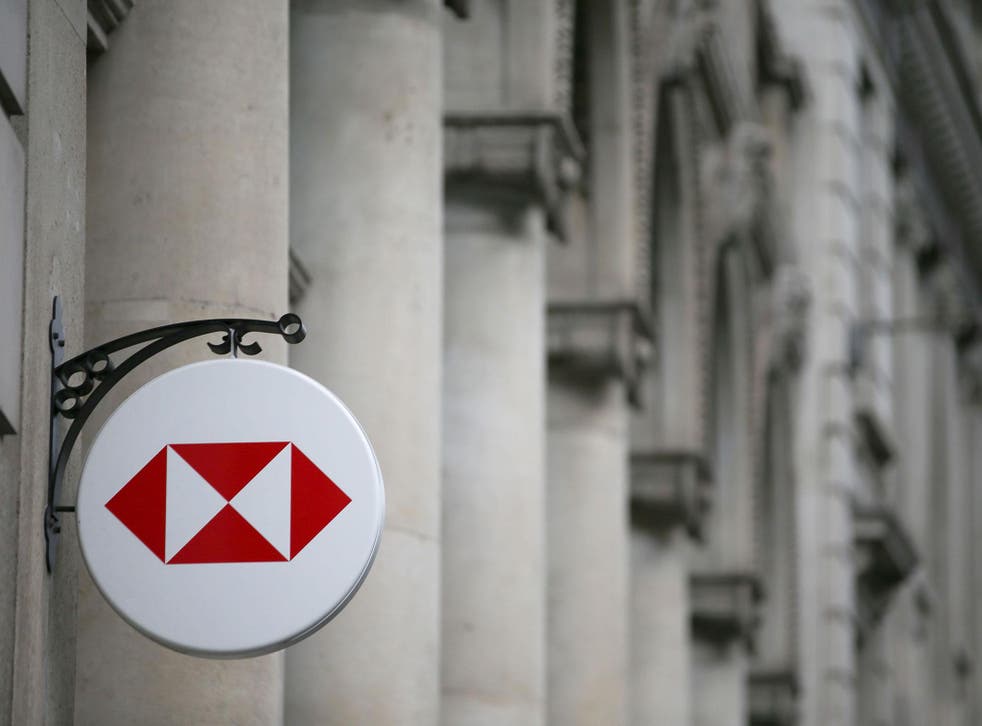 HSBC might have more than doubled its headline profits but there's no escaping the fact that its latest results are as mixed as the legacy of Stuart Gulliver, the outgoing chief executive who presented them.
The smoothed "adjusted" numbers, which take account of the fact that last year's contained a number of one off losses flattering this year's performance, were up by a more modest 11 per cent, still not to be sniffed at but rather less than the City had been hopping for.
The dividend was as fat as ever, and a lot of the other important numbers were pointing in the right direction too. But investors keep looking at the bank's return on equity, dismal despite ruthless cost cutting and the axing of thousands of jobs.
Critics don't like their obsession with this measure of profitability because of the way attempts by banks to juice it have in the past led to some very big problems.
But it can't be denied that HSBC's number is lower than those posted by its big international megabank rivals, and much much lower than domestic peer Lloyds, which routinely reports figures in excess of 10 per cent.
Of course, Lloyds is in hock to a decidedly shaky UK economy. HSBC has Asia, and thus, the potential for growth. Lots of it.
The trouble is, while Mr Gulliver has been the world's foremost evangelist for China's Pearl River Delta, HSBC's shareholders haven't ever been able to enjoy the wild and exciting ride he's promised them because of the way it has kept tripping over its own feet.
Conduct issues have dogged this once most respectable of banks throughout Mr Gulliver's tenure. "They're from the past and he's cleaning them up," his defenders would argue, but Mr Gulliver is an HSBC lifer so he can't entirely disavow responsibility for them.
Perhaps the worst was the revelation that HSBC had become the bank of choice for Mexican drug cartels, which shattered its reputation when the US authorities unveiled charges of money laundering, and sanctions busting too.
However, the was a Swiss subsidiary was used to duck tax by wealthy individuals comes a close second and these are just the biggest boils on HSBC's hide that Mr Gulliver has had to lance.
His own complex affairs - including being paid into a Swiss bank account via a Panama-registered company that sparked the ire of the Treasury Committee - didn't help with that process.
Nor did criticism from the US authorities about the slow pace of cleaning house, although the monkey of a deferred prosecution agreement is now, finally, off HSBC's back.
It should also be remembered that Mr Gulliver was head of HSBC's investment bank, and then group chief executive, during the active phase of the foreign exchange trading scandal which the institution paid a heavy fine for its involvement in.
While that was all going on HSBC kept threatening to walk away from the UK until the banking levy was tweaked and the Treasury gave its bosses a cuddle, which left a sour taste indeed.
So that legacy: it's complicated, made all the more so by the pace at which Mr Gulliver's bank account has been fattened, capped by a £6.1m package for 20176, up from £5.7m despite the undershoot of the results when set against analysts' expectations.
For the corporate executive there's almost nothing that will prevent the money from rising. Mr Gulliver is living proof of that.
The bank's supporters say he has done the hard work, and that the successors to him and Douglas Flint, the bank's similarly outgoing chairman, will benefit handsomely, as will shareholders. HSBC, we are told, is on the cusp of something special. Mark Tucker, the hard charging incoming chairman who will play more of an active role in formulating strategy than his predecessor did, and John Flint, the incoming CEO, will show that, cementing Mr Gulliver's legacy in the process.
It remains to be seen. After all, it's not the first time that sort of promise has been made.
Join our new commenting forum
Join thought-provoking conversations, follow other Independent readers and see their replies