Huawei proves living well is the best revenge as revenues, profits surge despite US campaign against it
Company released 2018 results a day after a critical report by the UK's National Cyber Security Centre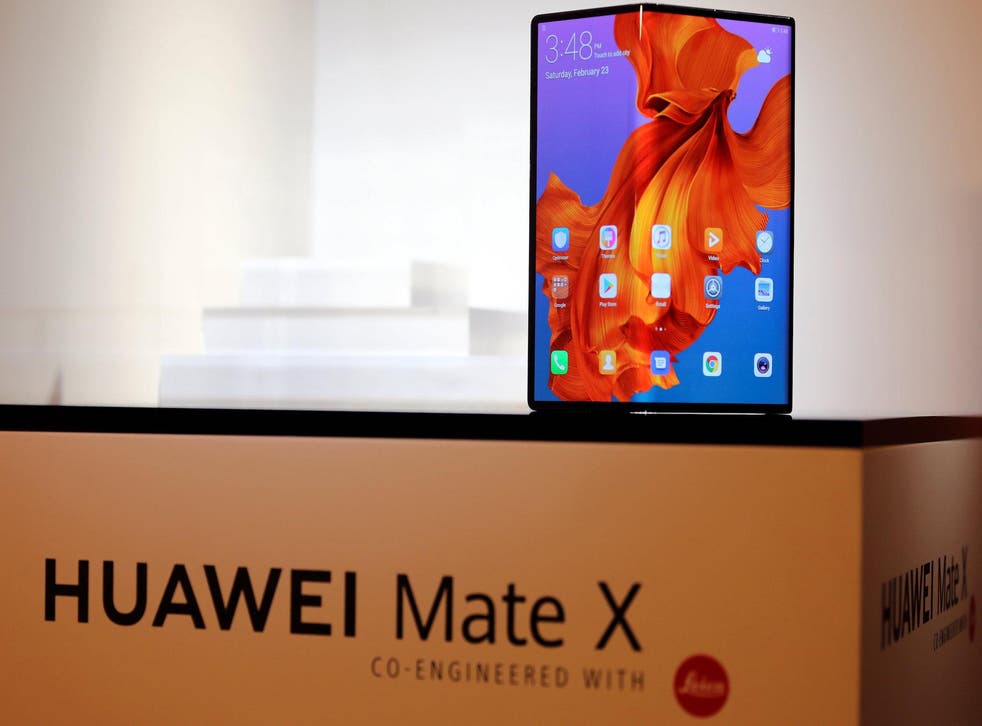 Huawei seems to have taken the poet George Herbert's quote "living well is the best revenge" to heart.
"Bullish growth in the face of adversity," is how the company described its 2018 results, which saw it reporting a 20 per cent rise in revenues and a 25 per cent increase in profits.
That's probably not going to find its way into Wikiquote's database. It's certainly not going to make a hit song for a band like REM, as Herbert's quote once did. But it says much the same thing.
The timing was coincidental, but you could almost see it as a riposte to the UK's National Cyber Security Centre (NCSC), which a day earlier had said it had found further "significant technical issues in Huawei's engineering processes leading to new risks" to UK telecommunications networks.
Most of the worries about Huawei have centred on whether or not its equipment is susceptible to hacking by the Chinese government. They've formed the centrepiece of the US led campaign against it.
The report, however, says the NCSC "does not believe that the defects identified are a result of Chinese state interference".
Instead its concerns centre on "basic engineering competence and cyber security hygiene that give rise to vulnerabilities that are capable of being exploited by a range of actors". It also takes aim at the action, or lack of it, taken to address them. Ouch.
Crucially, however, it doesn't recommend a ban on Huawei's involvement in UK 5G, despite US pressure and the moves that have been taken against the business by other Western nations such as Australia.
Huawei has a significant presence in the UK. Guo Ping, its rotating chairman, made much in his statement about its commitment to "complying with relevant standards" and building "trustworthy and high-quality products".
He also noted archly that "countries that choose to work with Huawei will gain an advantage for the next wave of growth in the digital economy". Could it be that an isolated UK facing a post Brexit chill might could end up needing Huawei more than Huawei needs the UK?
America's efforts to stymie the company, meanwhile, don't yet appear to have had a signifiant impact on its bottom line. It is notable that sales of telecom equipment to carriers (think Vodafone etc) slipped by 1.3 per cent. The company, however, brushed this off as down to investment cycles in the global telecom industry. And a significant chunk of the world remains relaxed about doing business with it.
Then there's the consumer electronics unit. Huawei sold more than 200m of its highly rated smartphones, driving a 45 per cent rise in revenues at that part of the company.
Business news: In pictures

Show all 13
As a smartphone supplier, the Chinese outfit is still behind Apple and Samsung, but maybe not for long given its growth.
Huawei has issues it needs to address. The UK report contained some stinging criticism, and the pressure on the company is unlikely to let up anytime soon.
But for now, it's living well in the face of it all.
Register for free to continue reading
Registration is a free and easy way to support our truly independent journalism
By registering, you will also enjoy limited access to Premium articles, exclusive newsletters, commenting, and virtual events with our leading journalists
Already have an account? sign in
Register for free to continue reading
Registration is a free and easy way to support our truly independent journalism
By registering, you will also enjoy limited access to Premium articles, exclusive newsletters, commenting, and virtual events with our leading journalists
Already have an account? sign in
Join our new commenting forum
Join thought-provoking conversations, follow other Independent readers and see their replies