If Hinkley Point power station fails then fossil fuels will be burned and we will all suffer
Outlook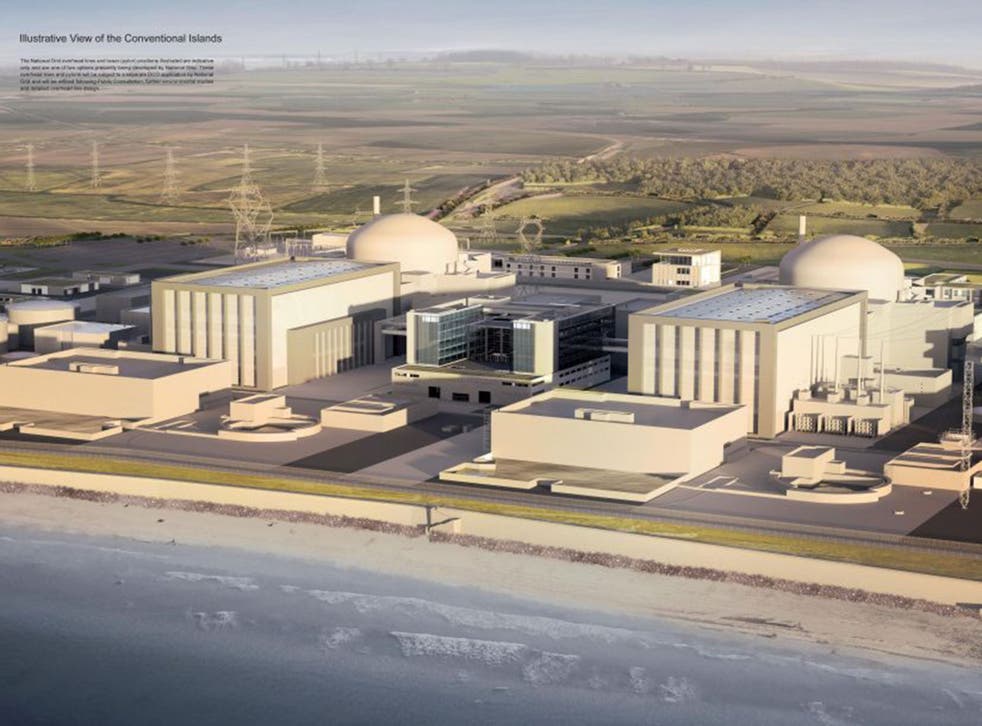 Will they, won't they? EDF, the French company on which the nuclear part of the Government's energy policy depends, still hasn't made a decision on whether to press ahead with the new Hinkley Point power station, the first new nuclear development in a generation.
The company, 85 per cent owned by the French state, has struggled to secure financing for the hugely ambitious project, but has wider issues than that to deal with. It has just cut its dividend after a sharp fall in profits – driven by, among other things, writedowns in asset values and provisions.
EDF insists that it is still committed to the project, and is prolonging the life of four more ageing plants in the UK. So that's all right. The lights may stay on for a bit longer.
Anyway, if nuclear can't hack it, there are always those billions of barrels of frack free oil under Gatwick. The widely derided (including in this column) claims made by UK Oil & Gas for the "Gatwick Gusher" are being reassessed after test results, although whether it is commercially feasible to extract much of it is open to question. It's far too early to say Sussex is the new Saudi Arabia.
The low oil price is, nonetheless, causing many problems, and perhaps helps to mask a colossal failure of government energy policy that stretches far beyond the current administration. Successive ministers, knowing full well about the impending closure of old coal plants, sat on their hands when it came to finding replacements. They knew they'd be gone from office by the time the rotting fruit of their inaction was harvested.
Which brings us back to a Hinkley plant that depends on a Franco-Chinese tie-up and is still shrouded in uncertainty while renewables are sneered at, and tax breaks to encourage them curtailed.
Paul Dorfman at the Energy Institute, University College London, wonders if Hinkley will ever get going. It would be a shame if it didn't. I stand with those environmentalists who, however reluctantly, see nuclear as a necessary part of an energy future that minimises the impact of by far the most dangerous polluting threat: carbon.
So that belated government approval of Hinkley was a rare example of strategic thinking. Even if it meant guaranteeing a generous price to the developers. Even if it irked people that the UK wasn't in a position to do the work itself.
If it fails, shoulders will be shrugged, excuses will be readied, fossil fuels will be burnt, and we will all suffer the consequences.
Join our new commenting forum
Join thought-provoking conversations, follow other Independent readers and see their replies