Contractor Interserve closes in on deal to avoid disaster
The crisis isn't over, but Interserve says it has reached a provisional agreement with its lenders. If everyone signs up, the Government will get an undeserved Christmas present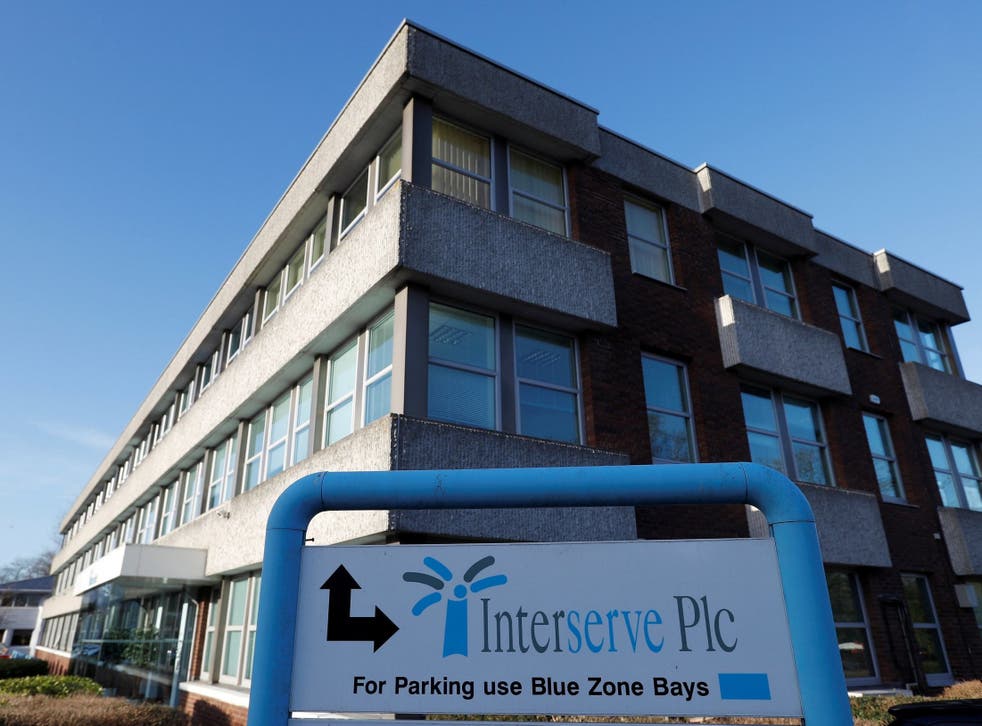 One wonders if ministers have even noticed the mini crisis at contractor Interserve amid the chaos they're creating.
If someone has had their eyes on the ball in Whitehall they'll have noticed a quite undeserved Christmas present sitting on their doorstep this morning.
The company, that does everything from providing school dinners to renovating hospitals, looks like it's closing in on a rescue deal.
Its directors and lenders have provisionally agreed a plan to significantly reduce the debt that has been threatening to create a mini Carillon of the operation. In today's Britain, that would be like squirting petrol onto a building in flames.
The heat is still on the company because it requires several different parties to sign off on it. One of those is the current group of shareholders, who will get burned through lenders taking the majority of the equity in a recapitalised business. The aim is for the latter to have the capacity to focus on something other than debt repayment.
Lenders are also likely to be handed RMD Kwikform, one of the most profitable jewels in Interserve's rickety crown, that could be spun off as a separate company under their control as part of the deal.
You can never quite rule out the chance of a rebellion when investors see the finalised terms. They were notably absent from this morning's update and that was telling. This is the sort of situation where things can easily go wrong.
But given that shareholders face the unpleasant choice of getting a little bit of something or absolutely nothing, they'll probably cave.
Those who were around when the company made its disastrous move into waste for energy, and who have taken a bath through the problems that caused, might like to reflect on the value of keeping a closer watch on what the executives they overpay are up to. It's why people like me keep banging on (and on and on) about the importance of governance.
But that's one for later.
Assuming they all sign up, Interserve will go on renovating hospitals and serving up school dinners, and doing all the other things it does without there being any disruption. That will be to the credit of CEO Debbie White, who was drafted in to clean up the mess, and her team.
Business news: In pictures

Show all 13
The debate over the mass outsourcing of vital services to companies that keep on getting into trouble will regrettably remain at the bottom of a pile of issues that simply aren't getting addressed.
Interserve has, meanwhile, along with every other business operating in Britain been told to prepare for a no deal Brexit by one Mel Stride, who holds the august title of Financial Secretary to a Treasury that appears to feel that if it's going to pour billions of taxpayers money into preparing for a disaster that no sane government would even contemplate, then the business community should jolly well also waste a bunch of money.
I told you that Christmas present was undeserved.

Join our new commenting forum
Join thought-provoking conversations, follow other Independent readers and see their replies