James Moore: Housebuilder Redrow is soaring, but what about affordable housing?
James Moore
Wednesday 03 September 2014 08:48 Comments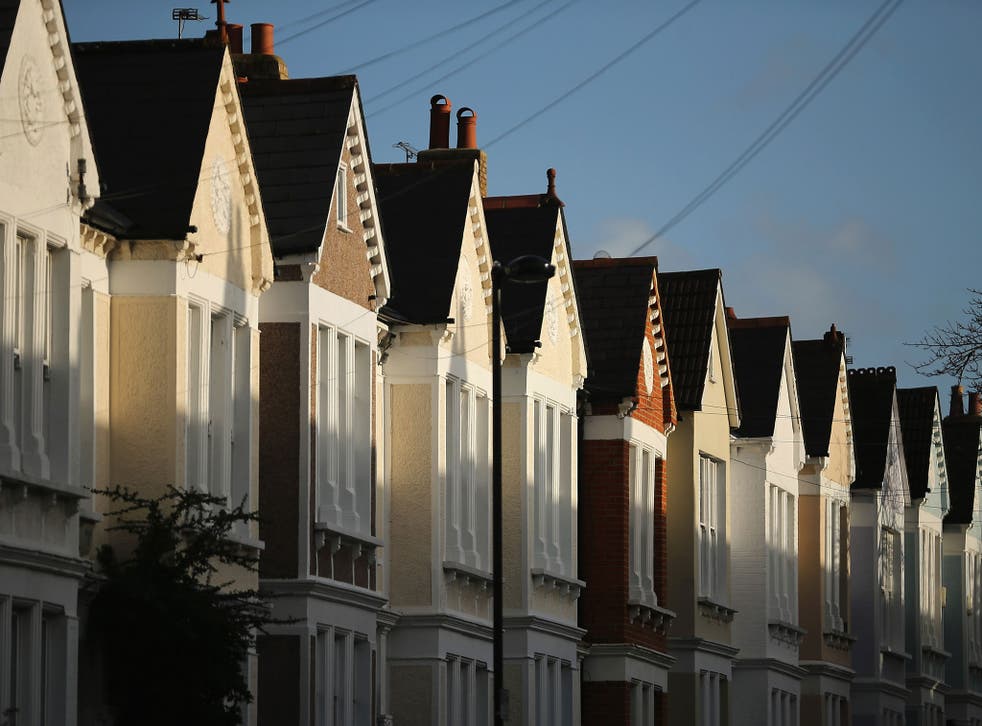 Outlook It's boom time for housebuilders, and it says it all that their biggest concern is now a shortage of skilled employees. Only a few short years ago it was a shortage of anything resembling buyers.
But at the time, canny builders took the opportunity to buy land, often at knockdown prices.
With the economy (finally) in bounce back mode, their enterprise has been richly rewarded. As Redrow has proved with a near doubling of its profits and a clear doubling of its dividend. Founder Steve Morgan will receive £3m by dint of that. Which might buy his beloved Wolverhampton Wanderers a new player. Well, maybe half a new player given how the inflation in that market makes even London's housing market at its frothiest look like a tranquil sea.
Shouldn't we be celebrating his success? Certainly all the new jobs Redrow is trying to create (if it can find the people to take them up) are to be welcomed. And just about everyone's been banging on about the country's desperate need for new homes.
However, while it's true that companies like Redrow played a skilful hand during the recession, the fact that they are now being rewarded isn't solely down to the recovery.
Something like 35 per cent of Redrow's completions in the year to June were fuelled by the Government's Help to Buy scheme. It was supposed to help first-time buyers of relatively modest means who might otherwise struggle to raise a big deposit. But it has actually done just as much for rather well-to-do London professionals with incomes of £80,000 or more who have been buying houses and flats worth up to £600,000.
Not to mention its positive impact on developers' bottom lines. Looking at the boost it has provided to Redrow's numbers, you might wonder whether it isn't in fact serving as a de facto subsidy.
And it's far from the only Government sweetie to benefit the sector, with the sell-off of surplus public land, and the offer of loan guarantees just some of the various measures developed with the aim of boosting the creation of new homes.
The thing is, the most pressing need for these is in the affordable sector where the under supply is reaching crisis point.
When even Paralympian David Weir can't find a home with a downstairs toilet (it was a cause célèbre a while back) you know there is a pressing issue.
And yet, last year the Government started fretting about section 106 of the Town and Country Planning Act of 1990 – the one that allows local authorities to make building new social housing a condition of granting permission for new developments.
Developers have griped about it for years and ministers tightened the rules so councils have to do more to justify its use.
Given the benefit the builders have derived from state-funded schemes like Help to Buy, local authorities, and taxpayers generally, really ought to be able to demand more social housing through section 106. And more easily.
You can bet Betfair's investors are not happy
Talk about getting egg all over your face. A couple of weeks ago it emerged – via the small print in Betfair's annual report – that the betting company paid dividends in 2011, 2012 and 2013 and bought back shares in the 2011/2012 financial year that it shouldn't have. And now corporate governance watchdog Pirc wants investors to vote down the company's annual report.
The background to this can be found on note 26 on page 144 – but, of course, you knew that – which explains that the company lacked the distributable reserves to make payments during the dates in question. Cure major scandal? Calm down. This a cock-up, not a crisis.
What happened was this: The money to pay the dividends should have been held in Betfair's holding company as "distributable reserves". Instead, it had been parked in a subsidiary, putting the betting exchange operator in violation of accounting guidelines. It was only recently that the company woke up to the fact, having called in KPMG to run the slide rule over what it was doing. Hence the note to the accounts.
A mere piffling technical violation, says Betfair, before rather arrogantly claiming that Pirc hasn't found any traction with its shareholders.
But it's still a black mark that Betfair, a company which handles vast quantities of punters' money every day, should have made such an error. And allowed it to go uncorrected for such a long time. Even if it was "only technical". Perhaps the best bet for investors might be to send it a message by abstaining?
'Locust' Uber gets banned, but don't write it off yet
If you add an umlaut to the U in Uber you get a word that's often used for emphasis in colloquial English. So it's fair to say that the taxi app of the same name (without an umlaut) has been landed with an über problem.
The outfit that lets you use a mobile to hail a mini cab has been banned from cities before, but never a country. That's now happened in the umlaut's home state: Germany. Dieter Schlenker, chairman of Taxi Deutschland, described the company as a "locust". London cabbies would probably concur.
Needless to say, the last time that adjective was used about a foreign company's activities in the country it was directed at Sir Christopher Hohn and TCI over its assault on Deutsche Borse, sorry Börse.
Werner Seifert, the man Sir Christopher helped to oust, even called his autobiography Invasion of the Locusts. But perhaps Uber (without the umlaut) should take heart. It was written after Sir Christopher had won.
Register for free to continue reading
Registration is a free and easy way to support our truly independent journalism
By registering, you will also enjoy limited access to Premium articles, exclusive newsletters, commenting, and virtual events with our leading journalists
Already have an account? sign in
Join our new commenting forum
Join thought-provoking conversations, follow other Independent readers and see their replies