Jim Armitage: Out of Africa - a scheme where helping refugees helps everybody
Refugees are survivors, with the drive and ambition that make fantastic entrepreneurs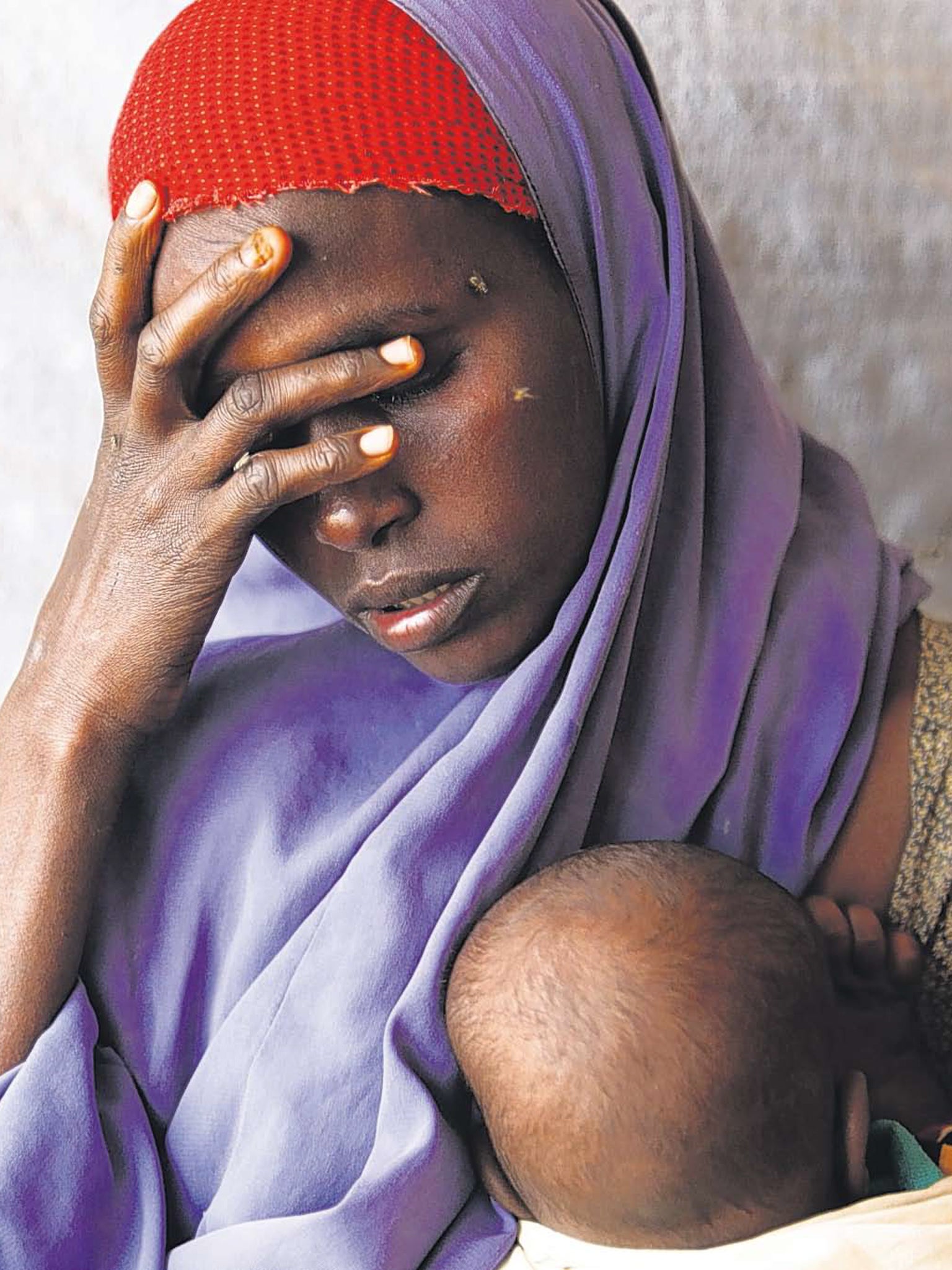 Martin's dressmaking shop in Kampala is doing a brisk trade. Colourful, printed fabrics hang from the ceiling. Half-made shirts adorn hangers on walls plastered with posters showing hundreds of women dressed alluringly in the latest fashions. You like the look of that one? Martin will knock one up in no time.
A woman in the corner works on an outfit from a sky-blue cotton fabric to the hum of a single sewing machine. Martin, wearing a T-shirt and short-cropped hair in the Ugandan heat, wishes that sound was louder.
"I want to buy more sewing machines," he says. "Now I only have one, but if I get two or three, we can increase our production level. But I don't have money to invest in my business."
It's not his only frustration. His shop looks from the outside like a container that's fallen off the side of a cargo ship. It's one of three like it on the side of the road in this poor, residential dustbowl of a district.
He wants to move into a street with more passing trade. But with only one machine, he wouldn't be able to handle any more than the dozen or so jobs he does every month.
Still, he smiles philosophically. Life could be much worse. You see, although his business is in Kampala, he is from Congo. Martin is not his real name. He is a refugee.
He's lucky because, unlike many countries, such as neighbouring Kenya, Uganda allows many of its refugees to work, either through a licence, or by an institutionalised turn-a-blind-eye policy. The government recognises that allowing them to work does more good for the economy than forcing them to rely on aid handouts in a refugee camp.
Some 40,000 refugees are now thought to be living in Kampala, most of them working.
Martin is an example of how such a progressive policy can help the host country. Despite his financial constraints, he employs a Ugandan who would otherwise have been unemployed, and his other worker, another Congolese refugee, is able through her wages to pay her own way. She costs the Ugandan government, and aid organisations like the UN, nothing.
It's the same story with many of Kampala's refugee entrepreneurs. Ali – also not his real name – is a Somali with a booming mini-supermarket. He is based in the Kisenyi district of Kampala and not only employs a lot of people, but he buys all his goods from local Ugandans.
He was lucky enough to have been given a financial leg-up from his brothers in Britain, who sent him cash to start up his business after he was forced to escape Somalia. In Western economists' parlance, this is a classic bit of inward investment for Uganda that would never have occurred, had Ali been locked up in a border camp.
Alexander Betts, an Oxford University lecturer in refugee studies, has been studying refugee crises for years: "What people outside don't necessarily recognise is that these are natural survivors, with the kind of drive and ambition that make for fantastic entrepreneurs.
"Don't forget, just the ability to escape the conflicts from which they are fleeing takes enormous courage and a willingness to take risks."
In other words, the sort of gumption so beloved by Lord Sugar and the Dragons' Den mob.
And those stuck in camps – many of whom are trapped there for 10 or 20 years – live and die by their ability to trade.
The Dadaab refugee camp in Kenya is one of the biggest in the world. It's a bleak place, of course. Heat, disease and suffering are inescapable. But the economic life inside is like a resilent heartbeat. Here are people who arrived from Somalia with nothing, but they have access to mobile phones, they send and receive money, they trade in food, household items, services.
As Mr Betts says: "Whatever constraints you put on people, you still get this thriving economic activity. In other words: just think of all that untapped entrepreneurial potential."
Kenya has a long-standing mistrust of its Somali neighbours. Hence its reluctance to allow refugees from the long-running combat in their country the right to work.
The government in Nairobi expends its efforts containing them in camps far in the north, while sending troops across the border to root out al Qaeda and al Shabaab so they can eventually repatriate the refugees.
But the conflict has been going on for years. Places like Dadaab are bursting at the seams – 460,000 live in that camp alone – largely on handouts from aid agencies like the UN.
This aid doubtless saves hundreds of thousands of lives every year. It must continue. But when you ask refugees what they really need, it is the ability to work, to farm some land, to be allowed to practice their trade without fear of arrest, to get an education. Or, like Martin the dressmaker, access to a little capital to expand.
Mr Betts this week began a project, funded by the Texan oil millionaires Stephanie and Hunter Hunt, aiming to track and document how refugees in progressively minded countries like Uganda have thrived, through their own entrepreneurial drive and spirit, merely by being given the right to work.
The Humanitarian Innovation Project will then look to work out how education, microcredit and western-style business incubation schemes (think Tech City in London) could give refugees the power not just to help themselves, but help boost the economies of their host countries too. Perhaps they could give Martin a small loan to buy those sewing machines.
"Our hope is that, if you can show it working in somewhere like Uganda, you have a story to tell to change attitudes among other governments around the world," Mr Betts says.
As the sight of thousands of terrified Syrian civilians pouring across the border into Turkey becomes familiar on our TV screens, it's clear that refugee crises are unlikely to end any time soon.
Crises for the refugees and for their hosts. Isn't it right to find ways of alleviating their misery as much as possible?
Join our commenting forum
Join thought-provoking conversations, follow other Independent readers and see their replies