Kier investors knocked down again after fresh financial upper cut takes 40 per cent off shares
Troubled construction group warns on trading as restructuring costs spiral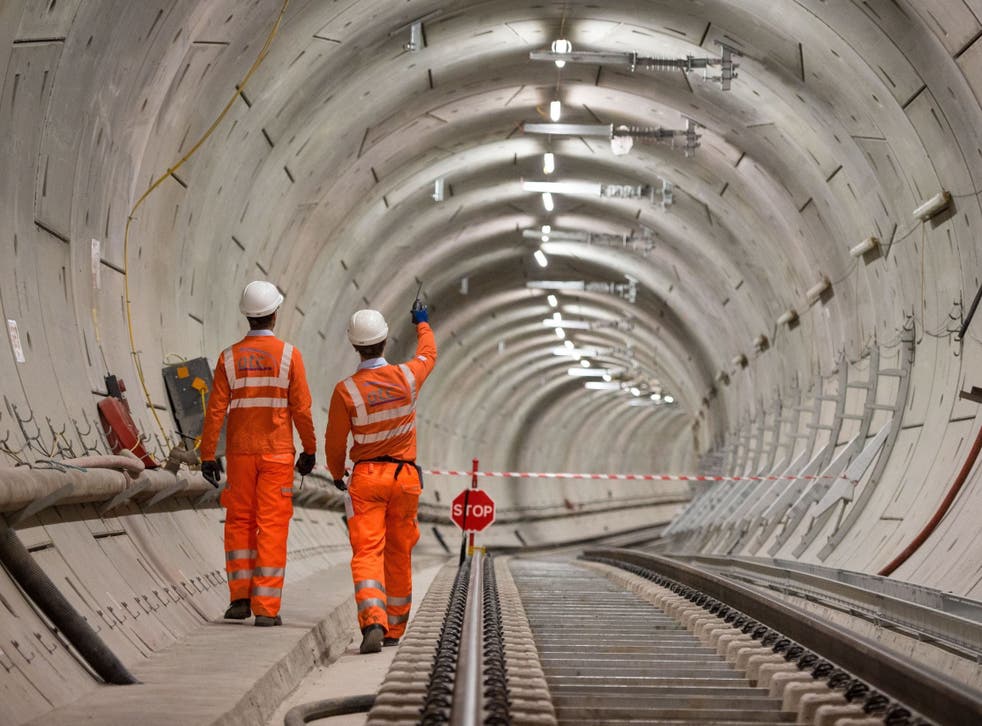 Investors in government contractor Kier must feel a bit like Anthony Joshua did en route to losing his heavyweight championship belts to Andy Ruiz at the weekend.
Just as he did, they've suffered knock down after knock down.
They were on the deck again this morning courtesy of a shock profit warning that painted a very different picture to what were told at the start of the year about their company's financials.
Profits at the firm, which is involved in some high profile government projects including Crossrail and HS2, are set to come in at £40m below what the market had been expecting. More worring is the fact that it may not now be clear of debt by the end of the year, as had been hoped.
The shares shed just under 40 per cent of their value in response, at one point dipping below 160p before staging a muted recovery. The company is worth less than 10 per cent of what it was five years ago. The price hasn't been this low in 20.
Those investors who participated in December's disastrous rights issue at 409p must surely be kicking themselves. Most of them didn't, leaving city banks to carry to the can.
Combine its unlovely recent history with the events at the likes of Carillion and Interserve and the market's reaction shouldn't come as much of a surprise.
But while it strains credibility a bit, it's possible to look at this in another light.
Kier has a new CEO in post in the form of Andrew Davies, who joined in the middle of April and immediately launched a strategic review.
It's traditional for new bosses hired to turn struggling companies around to paint gloomy pictures soon after they join so they can portray themselves as saviours to their investors, and more to the point, their remuneration committees if and when things get better.
The profit warning has left Kier looking like Edward Munch's Scream, and that's what its shareholders did. "Kier is in a dark place," said John Moore, a senior investment manager at Brewin Dolphin. "It has broken trust with investors, which does not bode well."
Business news: In pictures

Show all 13
However, despite the rights issue being a mess, the group still got the money. Because of that we're not talking about another Carillion. Not yet. The difficulties the company is experiencing in the construction market are worrying for its investors but part of the reason for the profit warning was increased restructuring expenses. If you wanted to cast a positive light on that, you could see it as evidence of Davies getting his skates on.
That said, if he is indulging in kitchen sinking as the new man in the job he's playing a dangerous game. Investors didn't have a lot of faith before he chose to shake it again. Davies now badly needs to show results from the much vaunted "Future Proofing Kier" programme and his strategic review.
At least he should be able to rely on the continued flow of government work. It doesn't matter how bad it gets for these contractors, they always seem to be able to count on that.
Join our new commenting forum
Join thought-provoking conversations, follow other Independent readers and see their replies