London again out of step with the nation as the capital's house prices take a Brexit tumble
Nationally they increased by 0.6 per cent but in London they fell by 3.8 per cent, a rate of decline not seen since the aftermath of the financial crisis in 2009 
James Moore
Chief Business Commentator
Wednesday 17 April 2019 12:46 Comments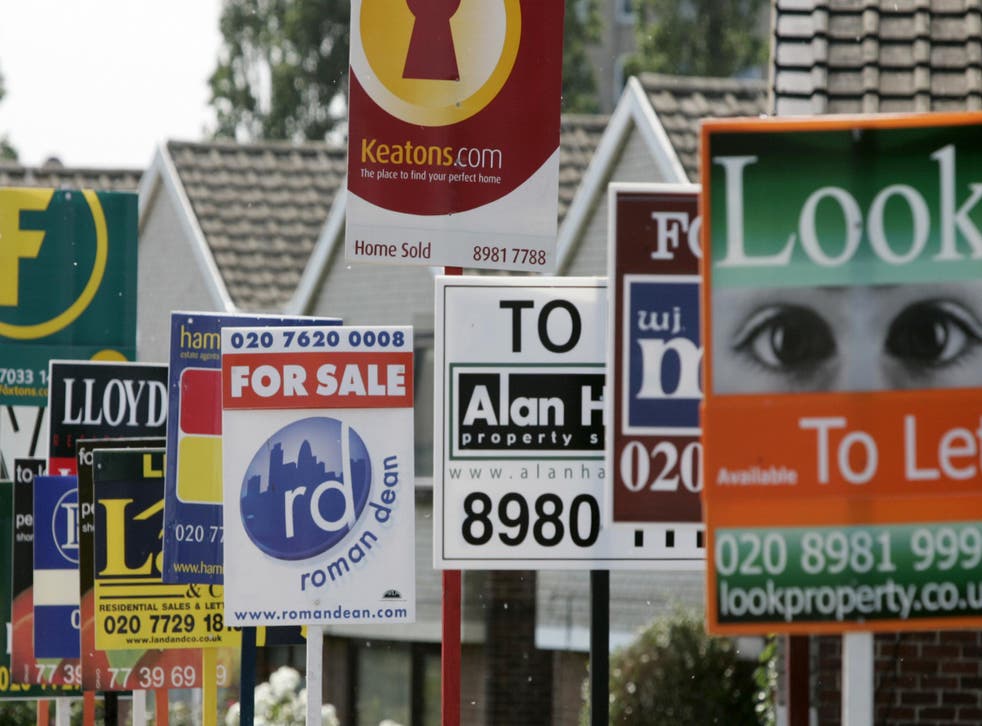 The latest house price figures show London markedly out of step with with rest of the country. Plus ca change, you might very well say.
While the Office for National Statistics recorded a fractional rise (0.6 per cent) for the UK as a whole in February when compared to last year, with several regions recording impressive growth, the capital took a 3.8 per cent tumble.
You have to look back to 2009, when its financial centre was reeling from the after shocks of the financial crisis, to find a similarly rapid rate of decline.
Such monthly figures are inevitably choppy, but the way it has accelerated is also notable. The ONS reported a 2.2 per cent fall in January.
Another crisis, Brexit, inevitably had an influence on the behaviour of this unique market where the presence of the City and lots of foreign investors pushes prices up and distorts things.
To what extent is open to debate.
The threat of a no deal crash out was acute in February but in much of the country the reaction to this has ranged from "they won't let it happen" to "it won't be as bad as they say". That might help to explain why the North West, for example, recorded growth of 4 per cent.
They aren't quite so blasé in the square mile, where an appreciation of the negative impact of Britain falling off the no deal cliff is acute and where people see colleagues departing for the continent every day as businesses vote with their feet.
Is this why buyers in the capital - and the South East where similar factors play a role - pressed the pause button to the extent that they did?
There is another theory, namely that the affordability of properties in these regions is now so stretched that a correction was inevitable. Andrew Goodwin, associate director at Oxford Economics, sees this as principle cause, and thinks it, and the current low level of transactions, could keep prices in a rut for some time.
Both may ultimately have played a role. The figures for March and April could provide some clarity as to which played the biggest. Some estate agents have reported first time buyers coming back in in recent weeks.
Business news: In pictures

Show all 13
In the meantime, the rest of the country may feel a certain schadenfreude at Londoners fretting about the value locked in their properties. It certainly won't miss hearing them tastelessly banging on about it.
Longer term, however, it will miss the tax revenues the City provides.
Schools, hospitals, police forces and local authorities in particular need all the help they can get on that front. That's an issue the UK and its capital have in common.

Register for free to continue reading
Registration is a free and easy way to support our truly independent journalism
By registering, you will also enjoy limited access to Premium articles, exclusive newsletters, commenting, and virtual events with our leading journalists
Already have an account? sign in
Join our new commenting forum
Join thought-provoking conversations, follow other Independent readers and see their replies