London Stock Exchange hit with chaotic Xavi-exit
The chief executive has walked with a £13m divorce bill as the company he used to run finds itself, like the UK, in a terrible mess
James Moore
Chief Business Commentator
Wednesday 29 November 2017 13:26 Comments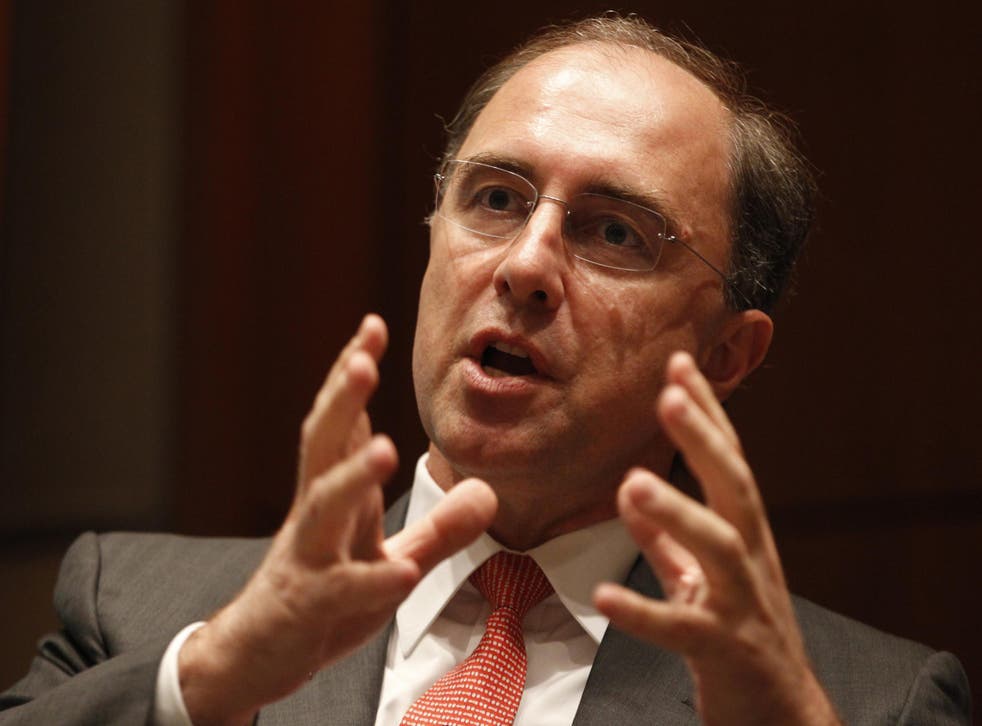 As if Brexit wasn't bad enough, the City is also coping with "Xavexit" – the chaotic departure of Xavier Rolet as chief executive of the London Stock Exchange.
It, too, is a godawful mess.
Instead of a sensible transition period, with Mr Rolet in charge while the board seeks a successor, he's now crashing out with immediate effect.
A no-deal Xavexit? Not quite. The exchange will still have to stump up a divorce bill of close to £13m.
For those not up to speed with the soap opera, Mr Rolet, having overseen a remarkable revival of the business for just short of nine years, had been due to leave at the culmination of yet another attempt to merge the business with Germany's Deutsche Borse.
After that got dashed on the rocks of the EU competition authorities, Mr Rolet indicated that he'd quite like to stick around after all, something that didn't sit well with his old school chairman Donald Brydon.
Xavexit means Xavexit, said he. You're out after the transition period.
Enter Sir Christopher Hohn and his hedge fund, wielding a 5 per cent stake and a demand that Mr Rolet stay. He threatened to force a referendum on what (given Mr Rolet's record) doesn't look like a very good decision on the part of Mr Brydon. Failing that he promised to use his clout to secure a public explanation of the rationale for the decision from Mr Brydon, something that's just not done in the City.
This escalating dispute prompted an extraordinary intervention from the governor of the Bank of England Mark Carney, which amounted to his saying that all good things come to an end and would you like to sort yourselves out because I've got enough problems to deal with.
The end result? Mr Brydon will have to say something about Mr Rolet's departure, and it will be bland and boring, in stark contrast to the private briefing against the latter that's been going on. Apparently he's sometimes prickly and difficult, like virtually every chief executive on the planet.
The chairman will also walk, but not until 2019, when either a new chief executive will be safely in office or the exchange will be under new ownership. This bruising battle has left the institution wounded at the worst possible time and it might be vulnerable to a bid.
With Mr Rolet out of the building, and making it clear that he's not coming back under any circumstances, Sir Chris doesn't appear have all that many options beyond making a fuss.
Business news: In pictures

Show all 13
His case against Xavexit was sound, but his tactics were found wanting. For activists like him to succeed they need allies and in this case he doesn't appear to have many. The City establishment has closed ranks behind the chairman.
Long-term, it might have cause to regret that. Mr Rolet has a record few chief executives can match. But the City rarely thinks long-term.
Now, having won a pyrrhic victory, Mr Brydon has to find a star to install in the office next door before a predator takes aim. Good luck with that.
Register for free to continue reading
Registration is a free and easy way to support our truly independent journalism
By registering, you will also enjoy limited access to Premium articles, exclusive newsletters, commenting, and virtual events with our leading journalists
Already have an account? sign in
Join our new commenting forum
Join thought-provoking conversations, follow other Independent readers and see their replies