M&S new year woes hit workers as store closure programme accelerated
Some 500 roles are at risk. Redundancy is a horrible experience, but given their employer's troubles, those who go may ultimately see it as a blessing
James Moore
Chief Business Commentator
Wednesday 31 January 2018 14:39 Comments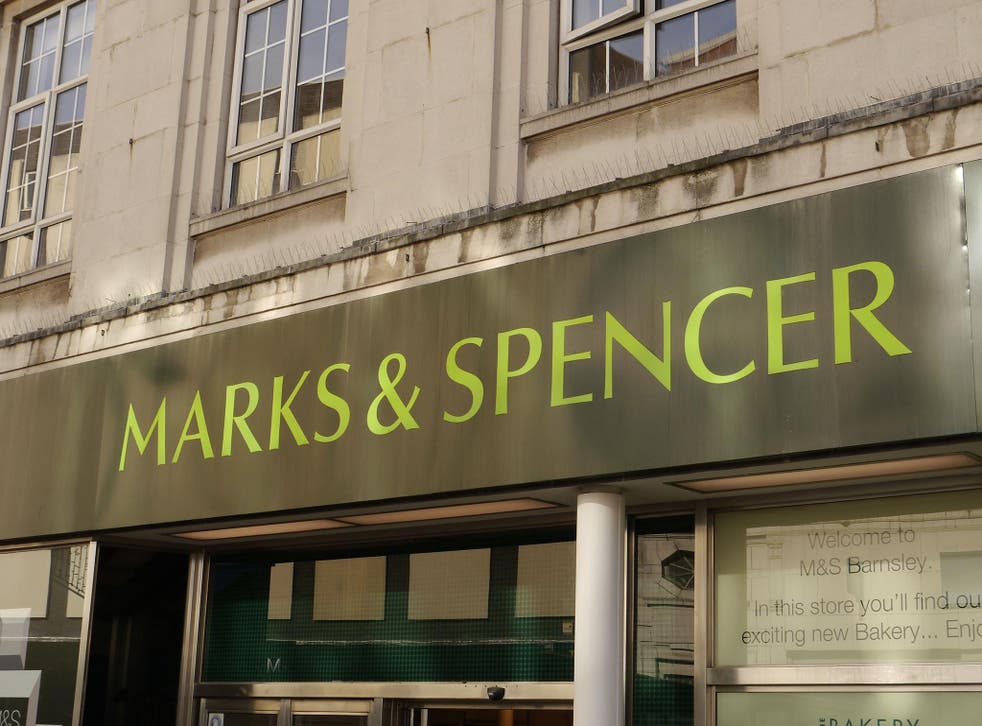 There are retail workers who've had it worse than those at Marks & Spencer of late, and quite a lot worse. Just ask those who used to clock on at BHS.
But that doesn't change the fact that they've been badly let down by their multimillionaire bosses over the years. Now, having already had a new contract imposed on them, a number of them are going to be left in search of pastures new.
After a grim Christmas, the retailer's store closure programme is being accelerated, putting 500 jobs at risk. The company says it will try to find the affected workers new roles, but some redundancies may be inevitable.
I've lost jobs in the past. It's a horrible experience.
But long term, the affected M&S staff may, if they can secure decent redundancy terms, ultimately look back and see what happened to them as a blessing – because if M&S's decline can't be arrested their numbers are poised to grow.
M&S's people have worked under a succession of bosses, who have tried fancy ads featuring celebs and super models, the launch of new brands, business reviews and most recently a focus on food. They've tried prioritising sales, they've tried prioritising profits. They've tried going overseas. They've tried coming back.
They've all of them received delivery trucks full of cash in the process, even though none of them have really managed to find an answer to the question: "What is M&S for in modern Britain?"
That is what is at the heart of the company's problems, and why it feels like it is in the midst of a managed decline.
Others have found answers to their own questions, even though it is brutally tough out there for almost any retailer not named Amazon.
Retail analyst Steve Dresser opined that a shake-up at M&S "is sorely needed", in response to the announcement. He is probably right about that.
But will it do any good? That's an open question, and it explains why the workers who go may ultimately be served by exiting when alternative jobs are still relatively easy to find, and there are labour shortages in some areas.
Business news: In pictures

Show all 13
They only need to look at the number of big, generalist retailers that have fallen by the wayside in recent years, most recently the aforementioned BHS, another long-established, one-time high street staple.
What M&S has in its favour is that it still makes money, pays a dividend.
Maybe its latest boss, Steve Rowe, can suddenly pull a rabbit out of his hat, and find a way to sail through the current choppy waters while solving his company's existential crisis. I'm just not sure I'd want to bet my future on him. The idea of focussing on food was his, and it hasn't turned out too well.
Register for free to continue reading
Registration is a free and easy way to support our truly independent journalism
By registering, you will also enjoy limited access to Premium articles, exclusive newsletters, commenting, and virtual events with our leading journalists
Already have an account? sign in
Join our new commenting forum
Join thought-provoking conversations, follow other Independent readers and see their replies