What if Sport's Direct's Mike Ashley can turn around the high street when no one else is trying?
Ashley is swimming against the tide with his investments in retailers like House of Fraser, which took a big bite out of the otherwise decent results turned in by the core Sports Direct business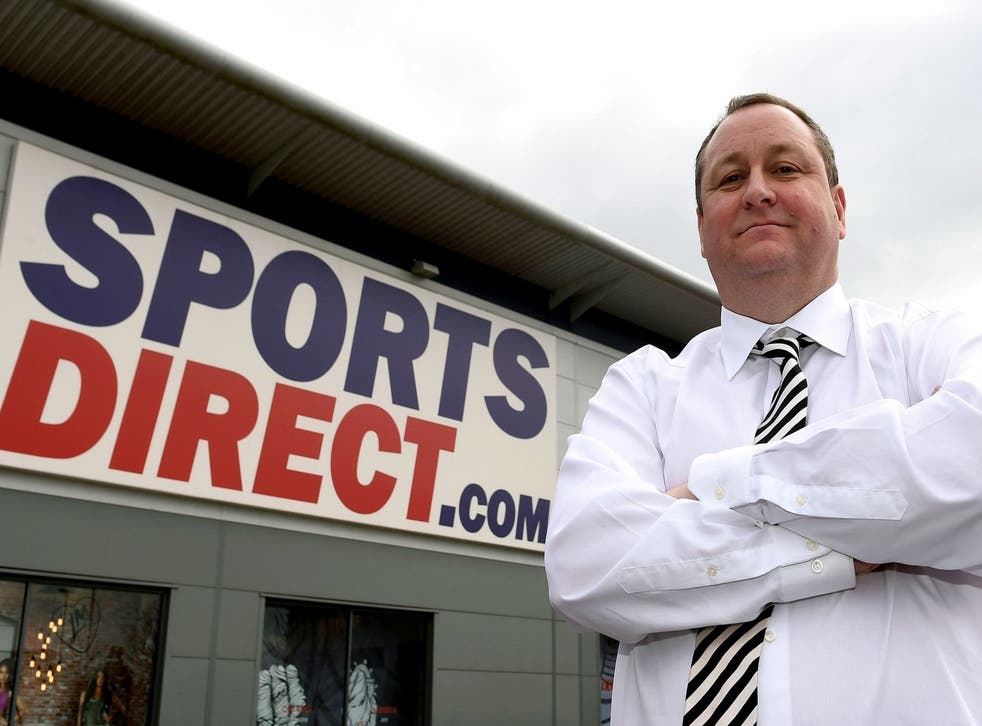 If Mike Ashley can turn around House of Fraser (Hof) we'll probably have to accept that he's some sort genius.
That will be an extremely tough pill to swallow given the way the mercurial Sports Direct boss carries on.
The latest Sports Direct results show what a tough pill HoF has been for him to swallow. Underling EBITDA at Sports Direct Group - that's earnings before interest, tax, depreciation and amortisation (feel free to pause for breath after reading that out loud) - cantered in at £180.3m, up 15.5 per cent.
But that figure excludes House of Fraser. When the department store chain is included the number falls to £148.8. HoF knocked nearly £32m off the top.
The, um, 'Harrods of the High Street', as Ashley has sought to brand his new toy, is proving every bit as pricey as the famous Knightsbridge department store to its new owner.
Other Ashley bets, notably Debenhams, caused more pain in the form write downs totalling nearly £77m. He also has substantial stakes in Findel, French Connection, Game Digital, Goals Soccer Centres and the Iconix Brand Group. And he bought Evans Cycles from its administrators too.
All this at a time when the core Sports Direct business has held up remarkably well. Yes UK sales fell a little bit (0.2 per cent), but given the current retail climate that counts as a pretty good result.
It often seems as if Ashley enjoys the practice of putting a pistol to his feet and emptying the clip into them. Yet there is a counter argument.
Despite the money lavished on top business executives, they're as inclined to groupthink as anyone else. The current consensus holds that department stores are doomed, the high street needs radical surgery, and there will be more retailers beating a path to administrators' doors over the coming year. Ashley has repeatedly pushed back against that. HoF would be gone were it not for him. So would Evans, and others.
He's not above loudly calling for help (see his recent sparring with MPs). But he probably knows he's not going to get it.
Yet he's still ploughing on at a time when no one else seems to want to.
It's incredibly difficult to see him pulling it off.
Business news: In pictures

Show all 13
But if he does, he might even turn around his image from Mike Ashley, the unacceptable face of capitalism, to Mike Ashley, high street superhero. The Spiderman of sport?
Despite the fact that he behaves terribly at times, he does have a remarkable talent for business. The success of Sports Direct speaks to that.
If he does pull it of they'll probably have to give him a knighthood or something. Imagine having to say 'Sir Mike Ashley'. It's enough to make you shudder.
Register for free to continue reading
Registration is a free and easy way to support our truly independent journalism
By registering, you will also enjoy limited access to Premium articles, exclusive newsletters, commenting, and virtual events with our leading journalists
Already have an account? sign in
Register for free to continue reading
Registration is a free and easy way to support our truly independent journalism
By registering, you will also enjoy limited access to Premium articles, exclusive newsletters, commenting, and virtual events with our leading journalists
Already have an account? sign in
Join our new commenting forum
Join thought-provoking conversations, follow other Independent readers and see their replies