May plays internet Wyatt Earp with proposals for crackdown on online harm
The need for new regulation is clear, but is the UK government competent to take a lead on delivering it?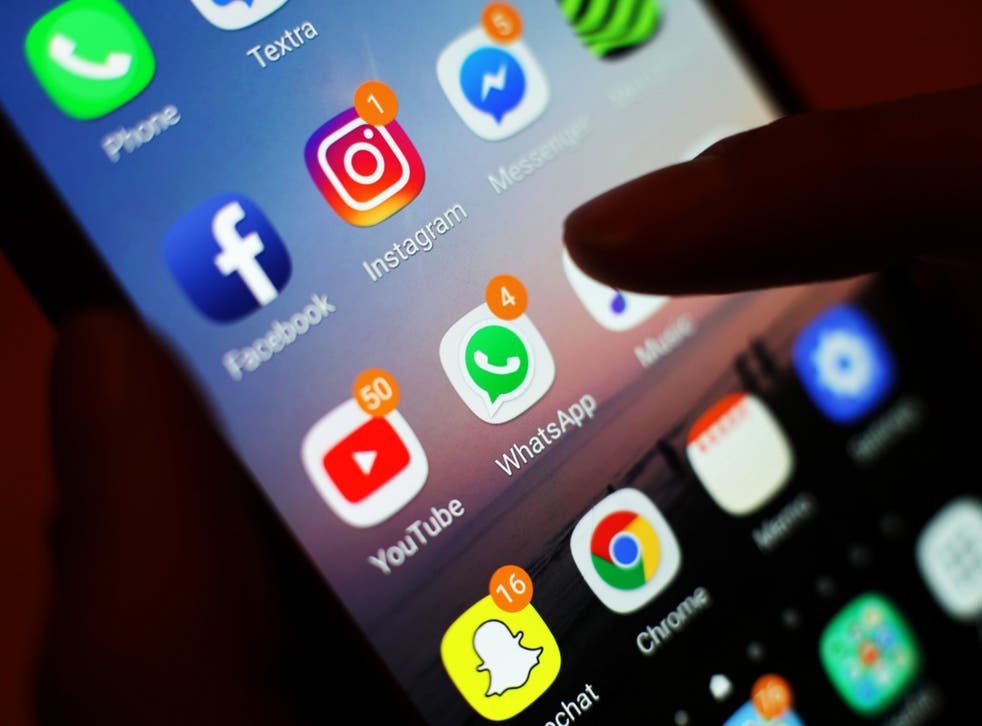 Theresa May as an online Wyatt Earp, bringing order to the wild west big tech has been operating in for too long? As legacies go it's a lot better than Brexit.
The Prime Minister's name was all over announcement of her government's "Online Harm" white paper, launched to coincide with yet another letter to the EU asking for an extension to Article 50 as Britain teeters on the cliff edge of a disaster of her own making.
So were those of Digital Secretary Jeremy Wright and Home Secretary Sajid Javid, a contender to replace her. The white paper promising a new regulator to enforce strict new standards that tech companies like Facebook, Twitter will be told to abide by is officially a joint effort between their departments.
You can understand why they all want a piece of this one. It is (for once) good politics.
New Zealand's privacy commissioner has just blasted Facebook as "morally bankrupt pathological liars" on his twitter feed over the hosting a livestream of the Christchurch mosque attack that left 50 people dead. Closer to home the suicide of teenager Molly Russell in 2017 remains in the spotlight thanks to the disturbing material found on her Instagram account and her parents' understandable fury towards the tech company. They hold the Facebook subsidiary to be partially responsible for her death.
Also prominent alongside the politicians in the launch announcement were Barnado's, the NSPCC, Childnet, the Dianna Award and Internet Matters.
That represents a powerful coalition in favour of ideas such as imposing a "duty of care" on internet businesses, together a demand that they shield people from potentially harmful content. Executives could be made personally liable in the event of breaches. They could lead to financial penalties.
The latter makes sense when you consider the questionable impact that fines representing a tiny fraction of quarterly revenues have when levied on corporations alone. But it will go down like a wet weekend in Barrow in Furness with the Americans, who aren't overly fond of people telling their top companies how they should be doing business.
The proposed legislation will apply to any company that allows users to share or discover user generated content or interact with each other online. Most of them are based across the Atlantic.
The other issue with what's being proposed is how it squares with Britain's stated aim of being the "best place in the world to start a new digital business".
I'm told any new regulator will be required to operate a "risk based approach", offer support to start ups and pay due regard to innovation.
Nonetheless, businesses tend to be wary of regulation, even when it may prove, in the long term, to be good for business. There are always other places you can go.
However, other places may ultimately follow suit because the current situation is untenable. With new outrages seemingly emerging every week, even parts of the tech industry recognise that. And if the UK loses some business because of its stance on the online safety of children, that's frankly a price worth paying.
The likes of Facebook boss Mark Zuckerberg, among others, have called for a global approach, but that could easily be seen as an attempt to frustrate change. The weakness of the Paris Climate Accords, and the patchy observance of them in response to something that represents a clear and present danger to the future of life on this planet tells you all you need to know. What price digital regulation when compared to that.
Others have already raised issues of free speech in response to what the government has served up. That merits careful monitoring given the antipathy of governments towards that.
Business news: In pictures

Show all 13
On the other hand there's an awful lot online that could be likened to running into a crowded theatre and shouting 'fire'. It ought to be possible to strike a balance between the need for a free and open debate while at the same time calling time on harmful content that gets kids killed, either directly through inciting their suicide, or indirectly through, say, convincing their parents to skip getting them vaccinated against potentially deadly diseases.
There are many issues with these plans that need to be worked through, and there are very real questions about whether this administration has the competence to be able to do that. It's also possible to be very cynical about the motivations of a government in desperate need of a win and a Prime Minister who is apparently bent upon putting her legacy above her country's best interests.
But doubts aside, on this issue ministers would appear (for once) to be in the right ball park.

Join our new commenting forum
Join thought-provoking conversations, follow other Independent readers and see their replies