If Colombia and Ukraine can publish data on government contracts, why can't the UK?
Of 450 contracts that Carillion had with public authorities, details of just 50 were published - we need to fix the public procurement system and this is how we do it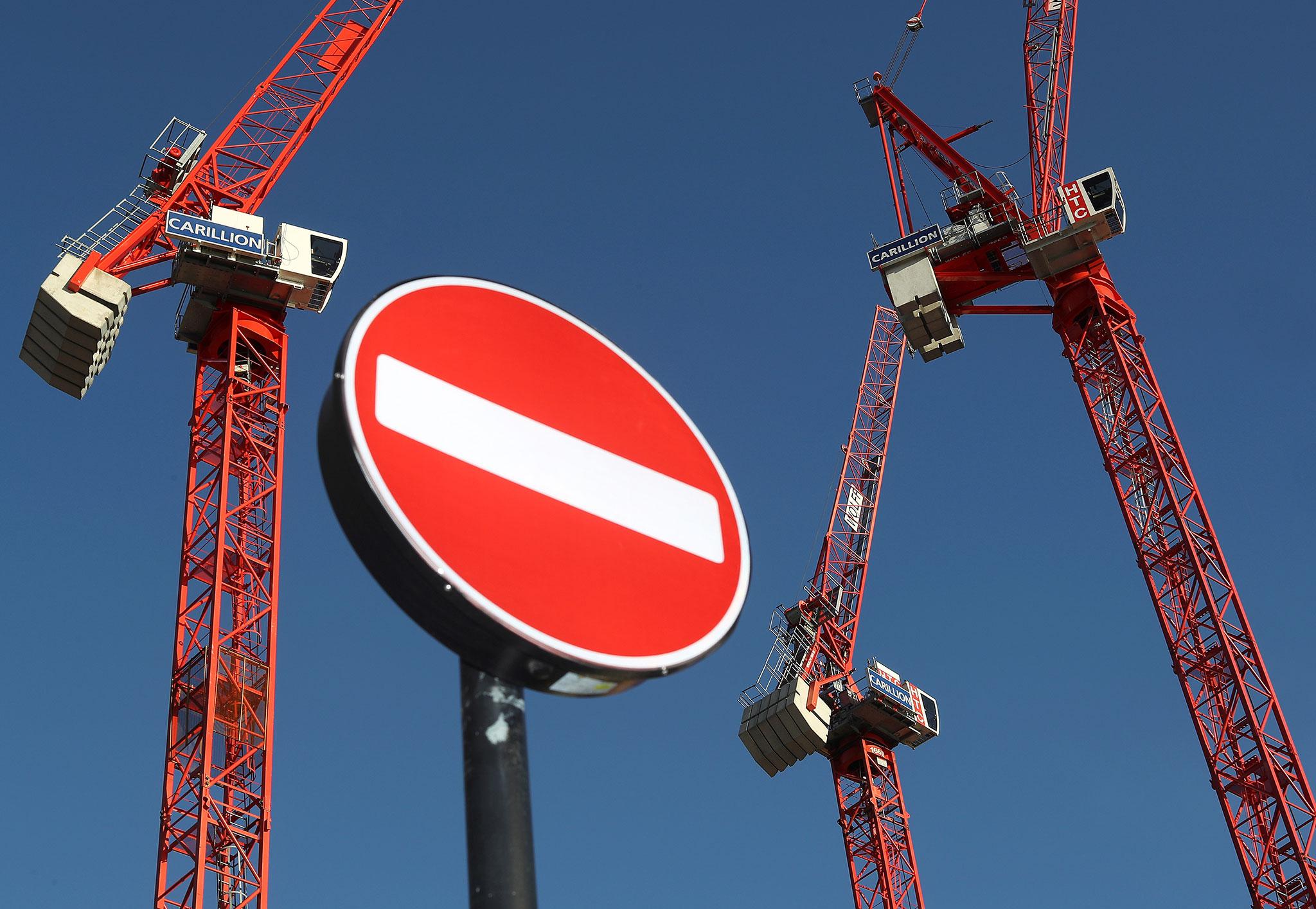 So farewell Carillion. Before it imploded so dramatically in January – over-indebted, over-stretched and troubled by contract overruns and razor-thin margins - the company was the UK's second-biggest construction business. Now hordes of hard-pressed functionaries are unleashed across Whitehall and in lightless Town Hall basements up and down the country to pick through the wreckage as they try to assess their exposure and scrutinise the small print in thousands of public sector contracts.
This will be much more difficult than it should be in Britain. The country's public procurement processes (the way it matches government buyers to private-sector suppliers) are surprisingly opaque and fragmented.
There are many different systems that award contracts, track spending and manage performance and none of them talk to each other. Layer after layer of bureaucracy has accreted over time and gradually ossified. Ideological discussions on outsourcing public services aside, open data and other smart approaches can crack these layers open and let a bit of sunlight in, allowing better analysis of the efficiency, effectiveness, and value of each contract.
Research by my organisation, the Open Contracting Partnership, and OpenOpps, an open data start-up analysing government contracting, shows that 208 public bodies were spending money with Carillion. The Government claims about 450 contracts exist. But we could verify less than 50 public contract notices searching all of the UK's public databases, a worrying shortfall.
The UK is meant to have a central registry of contracts, called Contracts Finder, but its use is voluntary. As a result, you can't find many of Carillion's contracts and small businesses find it hard to understand who is buying, what, when and from who in government.
Data and due diligence are paramount when so much public money is spent. We should be able to analyse past performance and to monitor overspend daily - holding both the buyers and suppliers to account. Here are four ways to get there:
1. Go electronic and lose the paper
The UK does not have a modern, seamless e-procurement system that tracks contracts end-to-end and manages awards, invoice and payments in a single system. Many other places in the world do across every continent. Efficiency gains can be huge: Korea estimates it saved around $2bn (£1.44bn) of public money and time and around $8bn for the private sector.
2. Keep contracts simple
The average UK IT services contract takes about nine hours to read without a bathroom break. One innovative project in government got that down to three-hours with a summary of the key terms at the front. Simpler and clearer contracts can go a long way to encouraging better management and making sure T&Cs are met, especially when the contracts are handed off from contracting specialists to line workers that track their delivery.
3. Go anti-fragile by diversifying suppliers
The government has a target to spend over a third of its procurement budget with SMEs. UK progress here may have stalled and might even be reversing: 23 per cent fewer contracts were awarded to SMEs in 2017 than in 2016, according to data on the Government's Contracts Finder site.
In local government, from figures in 2014 (the last available) some 20 large companies earnt more than the 75,000 small businesses that supply the sector. Attempts to de-risk the supply chain in the wake of Carillion may not help as government contracting officers avoid innovative start-ups without several years of trading records. This, in turn, risks the supply chain to government becoming ever more concentrated in ever fewer too-big-to-fail companies. And we all know how that turns out.
4. Think interoperable open data
The Open Contracting Data Standard (supported free of charge by my organisation) is a world-recognised way to share data on public contracting across systems and silos to provide coherent, user-friendly information about contracts from planning to tender and award through to implementation. Standardised data on public contracts can be connected to information of potential suppliers on past performance, business owners and financial statements, their rating or trading information to get the full picture of risks before contracts are awarded.
Its use has helped expose price-fixing scandals in the delivery of school meals in Bogota to embedding systemic procurement reforms in Ukraine that saved the government over $1bn and helped encourage thousands of SMEs enter the government supply chain. If Colombia and Ukraine can do it, why can't the UK?
UK government isn't where it thinks it is on public transparency and accountability in contracting. It's time to learn the lessons from Carillion and power up the UK's sclerotic public procurement system through digitisation, open data, new models of collaboration, and a much-needed dose of public accountability.
Gavin Hayman is executive director of the Open Contracting Partnership
Join our commenting forum
Join thought-provoking conversations, follow other Independent readers and see their replies