Thank Peppa Pig for 'Molly's Game' as Enertainment One's porcine princess gobbles up Asia
The franchise helps Entertainment One weather the sort of misses that are endemic to the creative industries in which the company plays, and helps get quality movies to cinemas increasingly ruled by blockbusters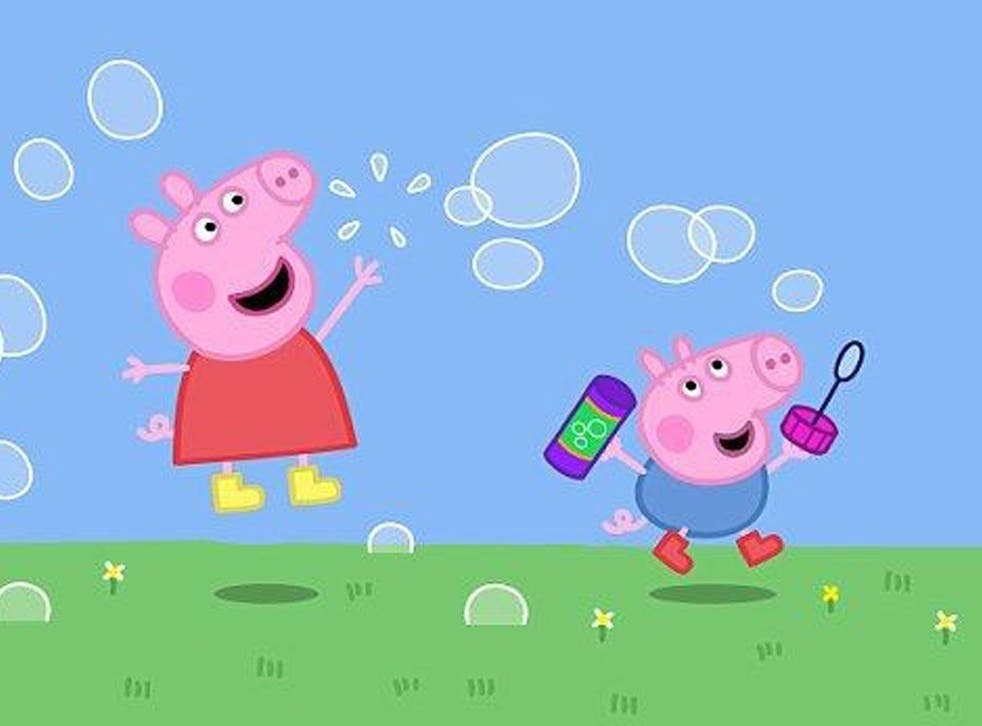 Talk about bringing home the bacon.
The juggernaut that is Peppa Pig has rolled into Asia, where the porcine princess has hit pay dirt for the franchise's controller Entertainment One. Again.
There are some things that are almost universal to the human condition, and it appears that one is the devotion of those of preschool age to a precocious talking pig whose genius is that she talks like they do.
China is being conquered and it looks like its rival Japan is also poised to fall under this little piggy's spell. Who knows, perhaps their leaders can one day find a way of bonding over their shared exasperation when it comes to their children's love for her. Peppa the peace pig!
That might be pushing it, but having generated a staggering 45 billion views via Chinese video on-demand platforms, she debuted in Japan in October and a rollout of ancillary products is on its way. Shareholders say konichiwa to another payday. Parents, well, I feel your pain, having endured my daughter's fascination with her.
Nonetheless, there are grounds to be thankful for the anthropomorphic moneymaking machine.
There is much more to Entertainment One than Peppa. It's a sprawling business with fingers in an awful lot of creative pies, including music, TV for grown-ups and film as well as several other kids' properties.
The anticipated 50 per cent rise in full-year revenues was not solely the work of the group's most visible property, but she played a big role in it.
In the hit and miss business of content creation the corporate holy grail of a franchise like that helps in an important respect: it means you are capable of coping with the misses.
Another highlight listed by Entertainment One was the first feature film completed by the Mark Gordon company, a subsidiary which it finished gobbling up last year, in the form of Molly's Game.
Directed by Aaron Sorkin and starring Jessica Chastain it was a critical smash, and deservedly so. But while it more than made back its budget it was a long way from being a commercial steamroller.
"Reach of a studio, heart of an indie," the company boldly declares of its film division. Unfortunately, its last year was a less than stellar one.
The group, also a distributor, released 145 titles in its just-completed financial year, down from 172, with box office revenues falling by 37 per cent "as a result of lower volume and profile titles compared to the strong slate from the previous period".
Business news: In pictures

Show all 13
In an industry where "value is increasingly concentrated around blockbuster content from the major studios", the company is playing a key role in getting worthwhile movies like Molly's Game, The Post and I, Tonya (among others) to the screen.
Peppa can't but help with that and if she can hold the hand of future Mollys and Tonyas then movie lovers will be jumping up and down in muddy puddles along with her.
Oink oink.
Register for free to continue reading
Registration is a free and easy way to support our truly independent journalism
By registering, you will also enjoy limited access to Premium articles, exclusive newsletters, commenting, and virtual events with our leading journalists
Already have an account? sign in
Register for free to continue reading
Registration is a free and easy way to support our truly independent journalism
By registering, you will also enjoy limited access to Premium articles, exclusive newsletters, commenting, and virtual events with our leading journalists
Already have an account? sign in
Join our new commenting forum
Join thought-provoking conversations, follow other Independent readers and see their replies