Persimmon bosses give up part of their obscene bonuses. Here's why the gesture is an empty one
Their rewards will still be enormous and if shareholders are bought off it will only serve to further highlight just how flawed Britain's system of corporate governance is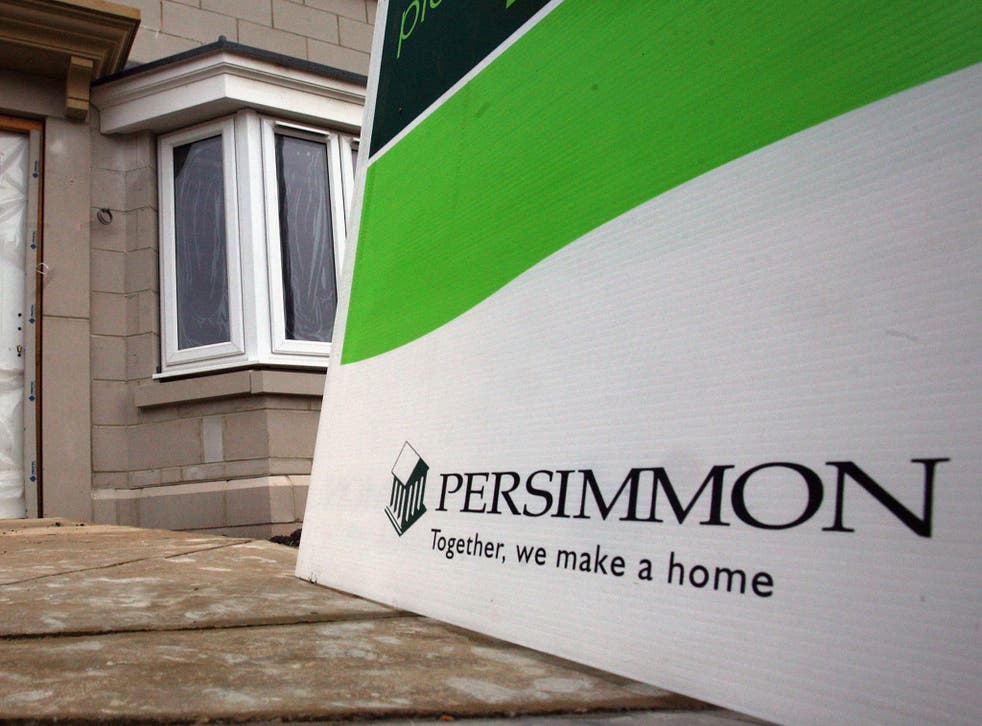 Persimmon Homes finally seems to have woken up to the fact that the grotesque £600m in bonuses it is paying to its executives have left it sitting on the biggest corporate scandal outside of Carillion.
With the company's name having been sullied through becoming a byword for executive greed and excess, its bosses have decided to make a gesture. Three of the lucky 150 executives sharing in the pot have agreed to give up part of their rewards. So the biggest bonus in British corporate history paid to chief executive Jeff Fairburn will now be a bit less big – around £75m rather than £100m.
Chief financial officer Mike Killoran and group managing director Dave Jenkinson might also have to consider chartering a Lear jet when they next want to go somewhere sunny, rather than buying one outright and having it at their beck and call. Oh and they'll have to wait a bit longer to get their hands on their free shares through which the money is being paid.
The company is touting this as significant in a statement dripping with pomposity and self justification.
I suppose it is in one respect. There's no getting away from the fact that the £25m Mr Fairburn is passing on is a huge amount of money, many times what most of us will earn in a lifetime, or even several lifetimes. He is under no contractual obligation to do so. Ditto the other two, whose bank balances will also end up some millions of pounds lighter after this.
But I would argue that this gesture is an empty one and that it doesn't change anything. A bonus of £75m for one man is still obscene, particularly when you consider how it was generated.
Persimmon's directors have grown rich beyond the dreams of avarice chiefly thanks to the way the Government's deeply flawed Help To Buy scheme works.
It has put money in the hands of first-time homebuyers but without any corresponding increase in housing supply. As such, all it has served to do is juice the value of the limited number of homes they are chasing, resulting in huge windfalls for housebuilders. Without it, their profits and the bonuses they are paying would have been much more modest.
Persimmon's bonuses don't represent pay for performance, or anything like it. They are laminating a lucky break, and to a frankly absurd degree. They are still doing that even after what the company announced this morning.
Business news: In pictures

Show all 13
It is clear that Persimmon thinks that this should be the end of the matter, and that the amount of money surrendered will buy off the objections of its shareholders. As the company's board was at pains to stress in its statement, they repeatedly approved its remuneration reports, including as recently as last year. They could, and should, have demanded a cap be placed upon its bonus scheme but despite having repeated chances to do so, they didn't. They only kicked up a stink when the media woke up to the sheer scale of the payments.
This affair has once again exposed the deep, deep flaws in the British system of corporate governance that calls upon somnolent institutional investors to steward the companies in which they invest on behalf of us, their clients, whose money they play with and whom they are failing.
If they are bought off by this, if they fail to recognise the company's unrepentant tone for what it is, it will only serve to highlight that.
Register for free to continue reading
Registration is a free and easy way to support our truly independent journalism
By registering, you will also enjoy limited access to Premium articles, exclusive newsletters, commenting, and virtual events with our leading journalists
Already have an account? sign in
Register for free to continue reading
Registration is a free and easy way to support our truly independent journalism
By registering, you will also enjoy limited access to Premium articles, exclusive newsletters, commenting, and virtual events with our leading journalists
Already have an account? sign in
Join our new commenting forum
Join thought-provoking conversations, follow other Independent readers and see their replies