Philip Hammond's backing for the Hinkley C nuclear plant might be his first dodgy decision
Two official reports have raised questions about the rising cost of the first new nuclear plant in a generation, if EDF finally agrees to build it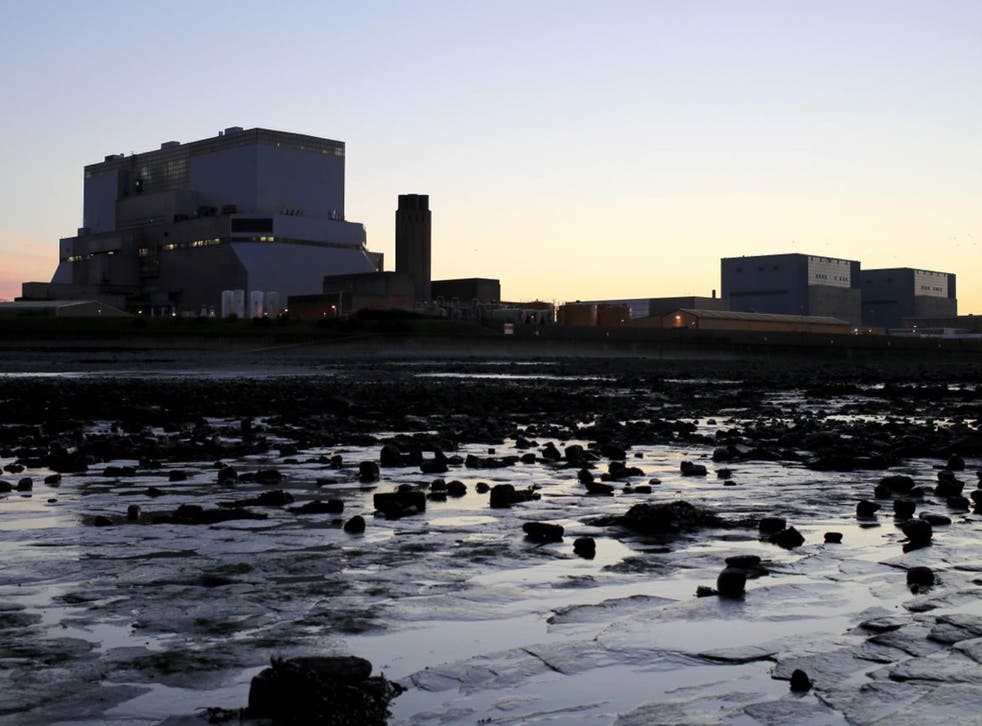 One policy that won't change under what amounts to a brand new and unelected UK Government – the proposed new nuclear power station at Hinkley Point – continues to have its support.
Chancellor Philip Hammond made that clear when he said that he believed it was vital to the UK economy and worth the substantial – and still rising – cost.
Of course, whether it will be powering any green lights, or any lights at all, is still open to question because the French state-owned energy company EDF, which is leading project, has still to make the same commitment.
The reason the issue is back on the agenda is because the National Audit Office has penned a report that calls into question Mr Hammond's assertion that Hinkley C is worth the money.
Now the UK is faced with a nasty "trilemma". It desperately needs to secure new sources of energy supply, sources that are affordable to consumers but that also help it meet ambitious targets for cutting greenhouse gas emissions.
Enter EDF and Hinkley. I've written in support of the development on numerous occasions. I consider myself an environmentalist but we do need energy and, like a number of environmentalists, I believe that, on balance, modern nuclear plants pose far less of a threat to the world than does the continued pumping of billions of tonnes of greenhouse gases into the atmosphere.
The problem with Hinkley is that the electricity it produces will be expensive, at least when set against today's prices, because of the £92.50 per megawatt hour "strike price" that the UK has agreed to pay EDF and its partners over 35 years if the plant is built.
Wholesale energy prices have since fallen considerably and the NAO now estimates that future top-up payments are set to increase from £6.1bn to a staggering £29.7bn over the length of the contract. You, as an electricity user, will be on the hook for that. The Government, however, insists that it will only make up a small proportion of your overall bill.
Wholesale prices could, of course, rise again which would reduce the top-up subsidy. A while back I talked to a retired advisor to the Government on the project, who no longer has an axe to grind, but who assured me that Hinkley C will represent value for money during its lifespan.
Still, another report, from the Infrastructure and Projects Authority, put the potential total cost at £37bn. And the Government has agreed to guarantee more than £2bn worth of bonds to help finance construction, meaning the tax payer would be on the hook if they aren't repaid.
Business news: In pictures

Show all 13
The NAO further warns that cost over-runs (almost inevitable) and other problems could lead EDF and its partners to ask for still more help.
Meanwhile alternatives, such as wind and solar, are getting considerably cheaper as technology evolves and improves. They are, of course, intermittent energy sources, but if wind and solar could reliably and economically generate as much power as nuclear and I was given a straight choice between the two? I wouldn't even think about it. I'd be with wind and solar every day of the week and twice on Thursday. Even if they came in at a bit more expensive.
I'm now starting to question my previous support for Hinkley. These reports make the case for it look shaky and it's fair to ask whether Mr Hammond should have been so quick to announce his backing for the troubled project.
Join our new commenting forum
Join thought-provoking conversations, follow other Independent readers and see their replies