Premier League TV rights: As long as viewers are sofa-bound and spending, the broadcasters will shell out
Just when you think we have hit Peak Football, the media groups take the incredible growth of this industry into extra time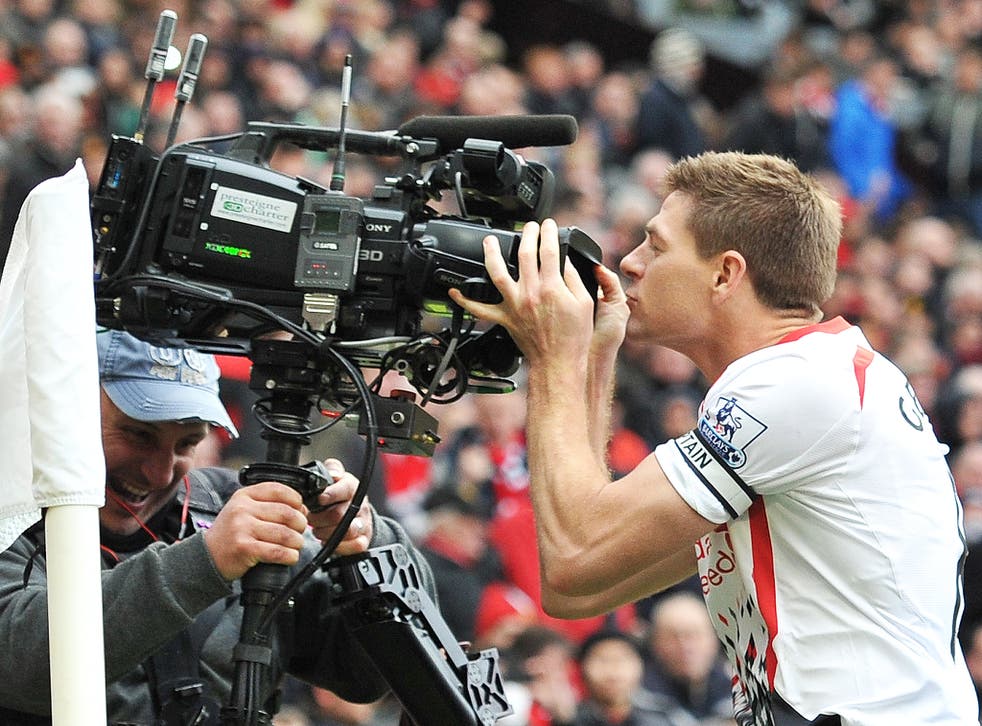 It is hard to convey the inflation that has been applied to Premier League football rights since they were first auctioned in 1992, but try this. If the length of a televised match had increased in line with the amount that broadcasters are willing to pay to show each one, the players who turned out for 90 minutes for the cameras back then would be running up and down the pitch for an entire 24 hours per fixture from August 2016.
Just when you think we have hit Peak Football, the media groups take the incredible growth of this industry into extra time. Of course, it is the wealth of players and their agents that has expanded beyond all recognition in the past two decades, not pitch minutes. The asset which Rupert Murdoch first pounced on to educate the British public about the importance of pay-TV has become a millionaires' playground, priced at £10m per match.
The fact is, Sky and now BT are as addicted to football as the staunchest season ticket holder. Not for them the roar of the crowd or the thrill of a goal celebration. The reason they spend so much is not even – really – to win new customers. They are prepared to shell out 70 per cent more than in the last auction – which itself yielded a sum 70 per cent higher than the time before that – to keep existing customers happy, sofa-bound and spending.
With those budgets transferred to the drama department, you could afford to film Downton Abbey in space. But costume drama is not football, even though Sky has made a song and dance about its drama credentials in recent years. Sport as a loss leader is the gateway through which subscribers step to sign up for more profitable entertainment channels. The other way round just doesn't work.
The City believes Sky could still thrive if it showed less football, but the broadcaster was never going to take that risk. The cash it unleashed today – a £4.2bn commitment over three years – can be explained by the fact it now has a credible competitor in BT. Nine years ago, Sky unveiled plans to offer free broadband to its TV customers. With chief executive Gavin Patterson in charge, BT struck back by offering "free" football to its broadband customers.
This price will hurt, but both have deep pockets. Sky makes more than £1bn profit in Britain every year, and has been handing nearly £500m back to shareholders in annual dividends. For BT's part, you can see the value in its share price, which has more than doubled since it won Premier League rights in June 2012.
Neither would be so unsubtle as to try to pass on their soaring costs directly to customers. But bills must get bigger, under the guise of more "value" in the bundle of TV and phone services they market. Be in no doubt who is paying for this sky-high splurge in the long run.
Register for free to continue reading
Registration is a free and easy way to support our truly independent journalism
By registering, you will also enjoy limited access to Premium articles, exclusive newsletters, commenting, and virtual events with our leading journalists
Already have an account? sign in
Register for free to continue reading
Registration is a free and easy way to support our truly independent journalism
By registering, you will also enjoy limited access to Premium articles, exclusive newsletters, commenting, and virtual events with our leading journalists
Already have an account? sign in
Join our new commenting forum
Join thought-provoking conversations, follow other Independent readers and see their replies