Here's why the government's refusal to increase sick pay is a false economy
Even conservative assumptions suggest a substantial increase in the generosity of government-financed Statutory Sick Pay for workers required or advised to self-isolate would "pay for itself" several times over
Jonathan Portes
and Daniel Howdon
Friday 06 November 2020 11:13 Comments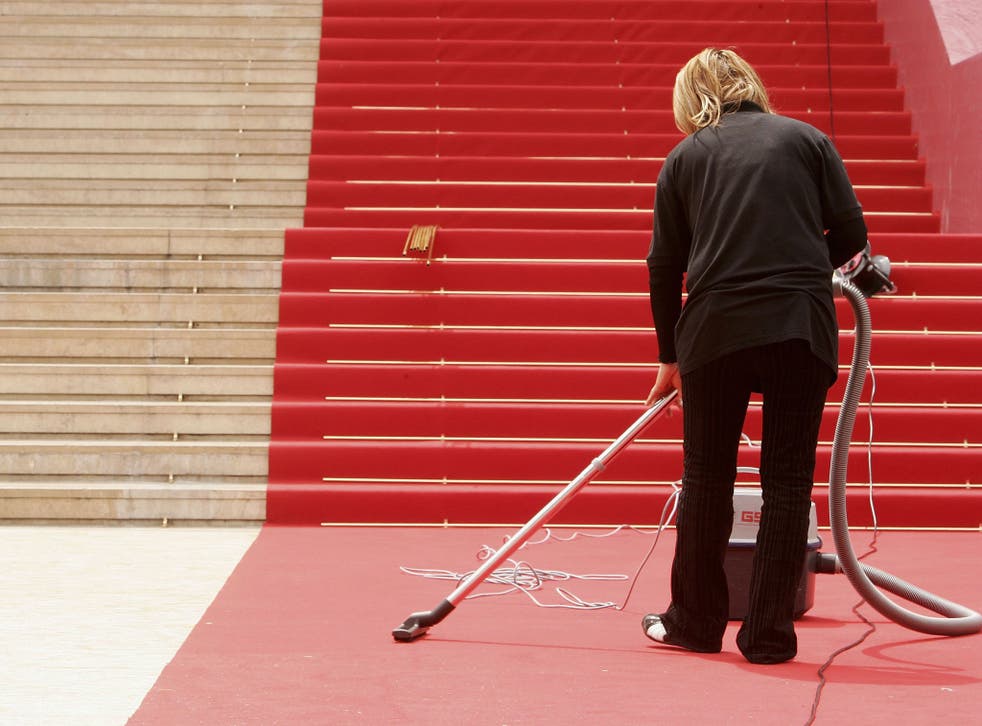 The UK has the least generous mandatory sick pay system in the developed world, replacing little more than a tenth of average earnings for someone who is ill for a fortnight. In normal times, this could be viewed as an anomaly; in the face of a pandemic, however, it looks like a serious policy error.
Key to the government's strategy for reducing the spread of Covid-19 has been that potentially infectious people - those who test positive for the virus, who have symptoms consistent with being infected with the virus, or who come into contact with others who have tested positive - "self-isolate" for a period of 14 days.
However, there is little point in identifying potentially infectious people (either through the test and trace system, or through people deciding for themselves that they are at risk ) unless they change their behaviour as a result.
While some people will be able to do so and will do so voluntarily, others require incentives. While these can take a negative form, such measures taken in the UK (large potential fines for violating instructions) do not appear to have been successful in ensuring adherence to guidance, with non-adherence associated with lower socioeconomic status and current hardship.  
Given this, it seems essential to provide support that both incentivises people to self-isolate, and that ensures that isolation is financially feasible, particularly for those who will suffer a loss of income if they do so.
Under current provisions, people who are asked to self-isolate and cannot work as a consequence can in principle receive the following:
• Statutory Sick Pay (SSP), of £95.85 per week, for those employed and earning over the Lower Earnings Limit. Self-certification is required for the first seven days but a "self-isolation note" is required after that.
• Any supplementary employer-provided sick pay. This will depend on the policies and procedures of the employer, although many may follow the policies above.
• A self-isolation payment of £500 for those who have been asked to self-isolate by NHS Test and Trace (but not if via the Covid-19 NHS App in England) and who are entitled to Universal Credit or other benefits for those on low income
This means that someone on median annual full-time earnings of about £600 per week, whose employer did not provide any additional sick pay, could see their gross earnings fall by over 80 per cent. By contrast, someone on the minimum wage, now about 60 per cent of median earnings, who was entitled to the self-isolation payment would see almost full earnings replacement.
A self-employed worker not in receipt of means-tested benefits would get nothing; nor would someone who was notified via the NHS contact tracing app, at least in England.
There are therefore potentially large groups who would suffer very substantial income losses from self-isolation. In addition to the potential hardship this can cause, does this also matter in preventing the spread of the virus?
In order to establish this, we need to know the impact of an increase in the generosity of sick pay and/or the self-isolation payment on the behaviour of individuals asked to self-isolate.
Suppose, for example, that instead of SSP, the government replicated the furlough scheme (and the self-employment income support scheme), by paying 80 per cent of wages/earnings up to a cut-off for those off work because they had to self-isolate. This would cost, on average, perhaps £1,000 per person covered, and would bring the scheme up to roughly the typical level of generosity of other developed countries.
What would be the impact on individual behaviour? While we have no direct current evidence on this, evidence from various changes to sick pay in Germany (as well as in some Scandinavian countries) show that financial incentives do matter. 
A plausible estimate is that a moderately large increase in the generosity of sick pay - say by 20 per cent or more of earnings, less than we propose here - could increase the likelihood of a worker taking sick leave by perhaps 20 percentage points.
What would this imply for infections? If, for example, an infected person who self-isolates infects on average one person, whereas an infected person who does not self-isolate infects two people, then the impact of someone choosing to self-isolate is to prevent one subsequent infection.
This allows us to perform a simple cost-effectiveness analysis. If paying an extra £1,000 (an upper estimate, since for some this would replace SSP and/or the self-isolation payment) raised the likelihood of self-isolation by 20 percentage points, and each extra self-isolation reduced infections by 1, the cost per additional infection averted would be £5,000.
Even allowing for uncertainties in these estimates and for "deadweight" (people isolating who have not been exposed, either through misperception of risk or fraud and abuse), the unit cost of an infection averted is unlikely to be lower than £10,000.
Is this worth it? Current forecasts are that the impact of the pandemic on the UK's fiscal deficit this year alone will be £300bn - not far off £5,000, not per person infected, but per person!
It is impossible to define a precise counterfactual, but it is clear that by any possible metric the average fiscal cost per infection has been far in excess of £5,000, probably by an order of magnitude. And this is before taking into account the non-monetary health and welfare costs of mortality and morbidity associated with infection. The government has provided £12bn for the track and trace system; the cost of extending SSP would be a rounding error by comparison. 
In addition to its benefits in the broader population, the specific extension of SSP to the care home sector would - subject to staffing constraints - have the benefit of averting infections among some of the frailest and most at-risk. A July report by the Office for National Statistics found that staff in care homes offering sick pay were significantly less likely to have seen Covid-19 cases among residents.
Several objections can be raised to the extension of SSP along with allowing individuals to self-certify as sick to qualify. It may be argued that testing ensures that only individuals with Covid-19 (rather than other respiratory, or influenza-like, illnesses) are supported in this way.
Moral hazard concerns (that people not actually unwell may game the system) are also frequently suggested, given the element of self-certification. And there is indeed evidence that this is one potential impact.
However, in the current circumstances, neither seems a major issue: the spreading of any infectious disease, no matter what, would both lead to loss of workdays due to infectious disease, and additional stress on the testing system as more symptomatic people seek reassurance that they do not have Covid-19. Insofar as concerns regarding moral hazard have salience in more normal times, their relative importance set against reducing the spread of infectious disease is much reduced during a pandemic.
To conclude, while we have not attempted to provide a full cost-benefit analysis, even relatively conservative assumptions suggest that a substantial increase in the generosity of government-financed SSP for workers required or advised to self-isolate - particularly those who fail to qualify for the current self-isolation payment, such as middle and upper-middle income earners and the self-employed - would "pay for itself" several times over even in narrow fiscal terms, as well as yielding broader economic, social and of course health-related benefits.
The government's failure to act here - at the same time as it is expending massive resources both on the "test and trace" system and on economic support schemes - is incomprehensible; the very definition of a false economy.
Daniel Howdon is a senior research fellow in the Academic Unit of Health Economics within the Leeds Institute of Health Sciences
Jonathan Portes is professor of Economics and Public Policy at King's College London
Register for free to continue reading
Registration is a free and easy way to support our truly independent journalism
By registering, you will also enjoy limited access to Premium articles, exclusive newsletters, commenting, and virtual events with our leading journalists
Already have an account? sign in
Join our new commenting forum
Join thought-provoking conversations, follow other Independent readers and see their replies