Qatar Airways: spare a thought for female staff
Outlook
James Moore
Wednesday 17 June 2015 08:09 Comments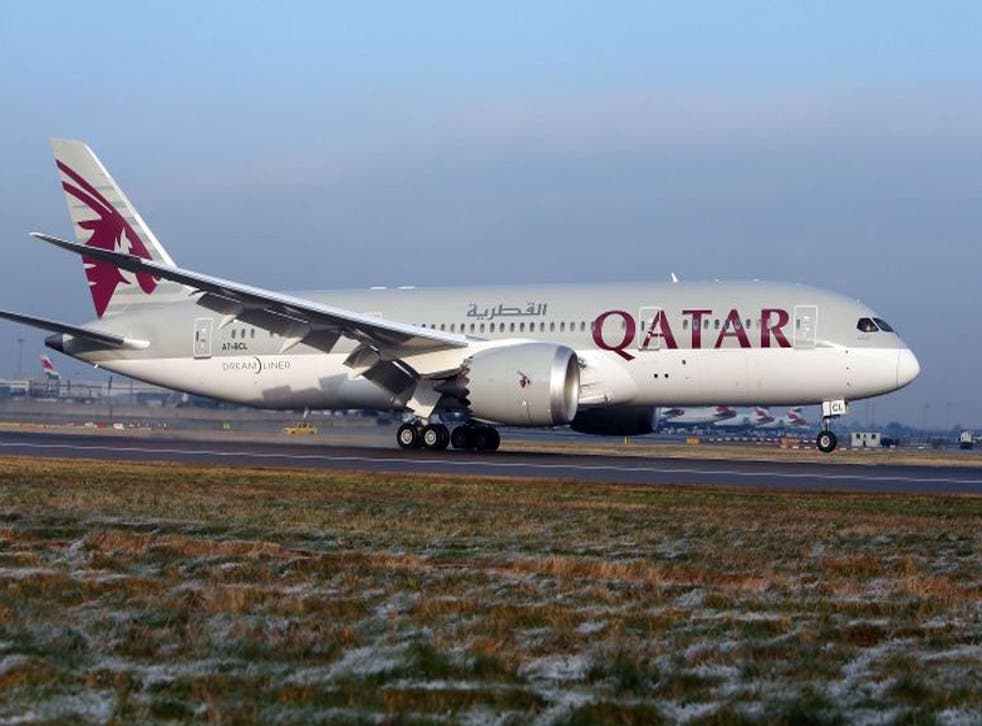 It seems that it isn't only migrant workers unfortunate enough to find themselves building stadia for the 2022 World Cup who get a rough time at the hands of Qatari employers.
A year ago, the International Transport Workers' Federation and the International Trade Union Confederation put Qatar Airways in the dock of the UN's International Labour Organisation. They alleged, among other things, that members of the airline's largely female, largely migrant, workforce were the victims of pervasive sex discrimination.
The unions' case shines a light on clauses in the airline's employment contracts that beggar belief. They required cabin staff to immediately notify their employer were they to become pregnant on grounds of safety. Unfortunately, the outcome could be their immediate dismissal.
And that's not all. They were also banned from getting married without first obtaining the company's permission and could not be dropped off at work by a man other than a husband, brother or father.
The contract has since been changed, so that the airline will make efforts to find pregnant cabin staff alternative, ground-based work. Unfortunately, the hapless employee would still have to go through a recruitment process that could still end up with them getting fired.
The marriage ban too has been dropped but, again, there remain (the ILO says) requirements relating to marital status in the new contracts, and it would like to see more information on them.
There are also some sharp words about who transports female workers to and from work. The airline says its requirements are cultural norms. The ILO says they are discriminatory. It also says they should not "create or contribute to creating an intimidating working environment that could expose employees to sex-based harassment, in particular women migrant employees". Quite.
The airline has sought to present a polished facade to the world, with its glossy ads and FC Barcelona shirt sponsorships, so it is to the great credit of the unions that they have exposed the reality.
While neither they, nor the ILO, can do much more than make a lot of noise, it is to be hoped that this may do the trick. Qatar's reputation is already being battered by the controversy surrounding the awarding of the 2022 World Cup. It can ill afford more long-term bad publicity from own goals.
Register for free to continue reading
Registration is a free and easy way to support our truly independent journalism
By registering, you will also enjoy limited access to Premium articles, exclusive newsletters, commenting, and virtual events with our leading journalists
Already have an account? sign in
Join our new commenting forum
Join thought-provoking conversations, follow other Independent readers and see their replies