Spendthrift consumers still binging on never never according to latest figures
Barclaycard has reported a 4 per cent rise in December spending, and while British Retail Consortium figures are more muted, they still show growth, which is being driven by borrowing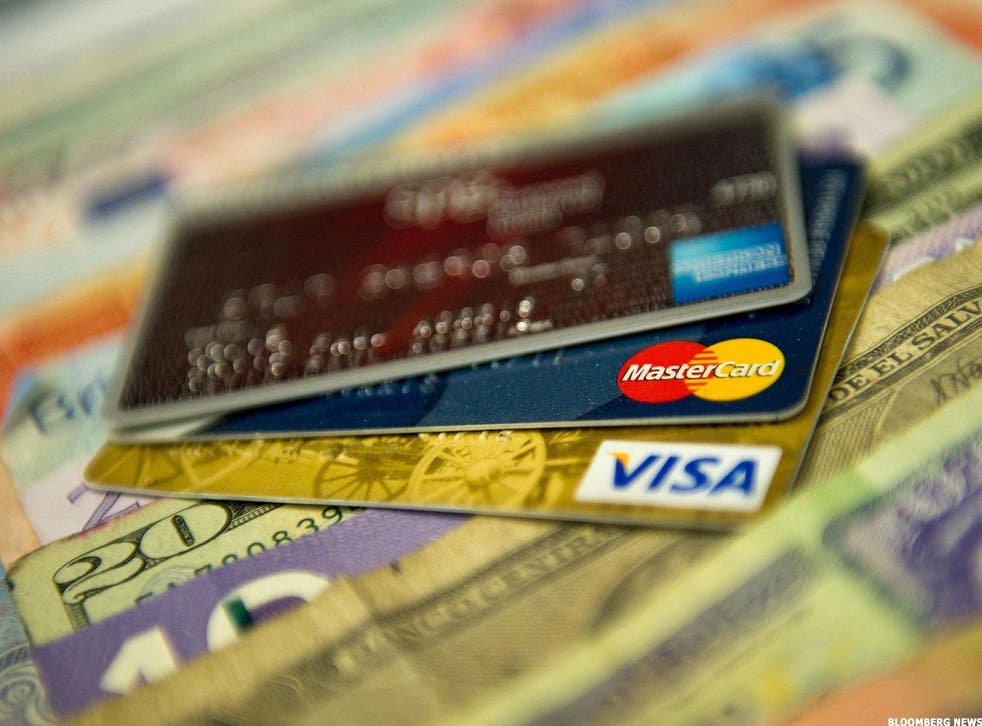 The British consumer's credit driven spending binge continued through Christmas, at least according to the latest data.
The first two sets of UK-wide numbers on Britons' festive outlay represent variations on that theme.
According to Barclaycard consumer spending grew by 4 per cent in December, which is a startling number given how stretched the finances of the average Briton have become.
By contrast, the British Retail Consortium (BRC), which collates its numbers with the help of accountancy firm KPMG, reported spending ahead by a more muted 1.4 per cent.
It's notable that the fastest growth it reported came in food (up 4.2 per cent over the three months to December 2017) and that in non food, sales of which actually fell by 1.4 per cent over the same period, clothing was a notable bright spot.
This suggests that shoppers were focused on essentials, and it chimes with the anecdotal evidence we've seen from the retailers themselves. Next (clothing) and Morrisons (food out this morning) both did well. Department store chains Debenhams and House of Fraser, along with Mothercare, struggled.
However, with wages being outpaced by inflation, any extra spending at all must have come from somewhere other than people's pay packets. That somewhere is borrowing.
As Paul Martin, KPMG's head of retail, said when the Bank of England raised interest rates last year: "For some time now, UK shoppers have been coined as resilient against current economic conditions, but it's critical to remember that much of this resilience can be attributed to the soaring consumer credit that has fuelled consumer spend."
The Barclaycard numbers, which include spending on things such as eating out and flights that aren't factored into the BRC's, are particularly notable in that regard. They suggest that the subset of consumers who use cards, and credit cards in particular, cranked up their borrowing to pay for their extras. Flights (up 6 per cent) were a particular strong point, which speaks volumes.
Business news: In pictures

Show all 13
Last year the Bank of England, concerned over the rapid growth in consumer credit, which was pacing at over 10 per cent in the early part of the year, before falling to just below that in the latter part, started firing warning shots across lenders' bows. Cool it, was its eminently sensible message, because you're running the risk of huge losses if you don't and we'd really rather not have to sort out that sort of mess again.
These numbers indicate that it may need to reiterate that, and perhaps take steps to ram the point home. Even the BRC's more cautious data could be said to show that the consumer isn't being cautious enough.
In the absence of a sudden spike in wages, or a sudden fall in inflation, and preferably both, the current situation is unsustainable.
Register for free to continue reading
Registration is a free and easy way to support our truly independent journalism
By registering, you will also enjoy limited access to Premium articles, exclusive newsletters, commenting, and virtual events with our leading journalists
Already have an account? sign in
Register for free to continue reading
Registration is a free and easy way to support our truly independent journalism
By registering, you will also enjoy limited access to Premium articles, exclusive newsletters, commenting, and virtual events with our leading journalists
Already have an account? sign in
Join our new commenting forum
Join thought-provoking conversations, follow other Independent readers and see their replies