Steve Peters: Making money by managing the 'inner chimp'
The self-styled 'mind mechanic' Steve Peters is best known for his motivational work with England footballers. But, he tells Russell Lynch, it's his advice to businesses that pays the bills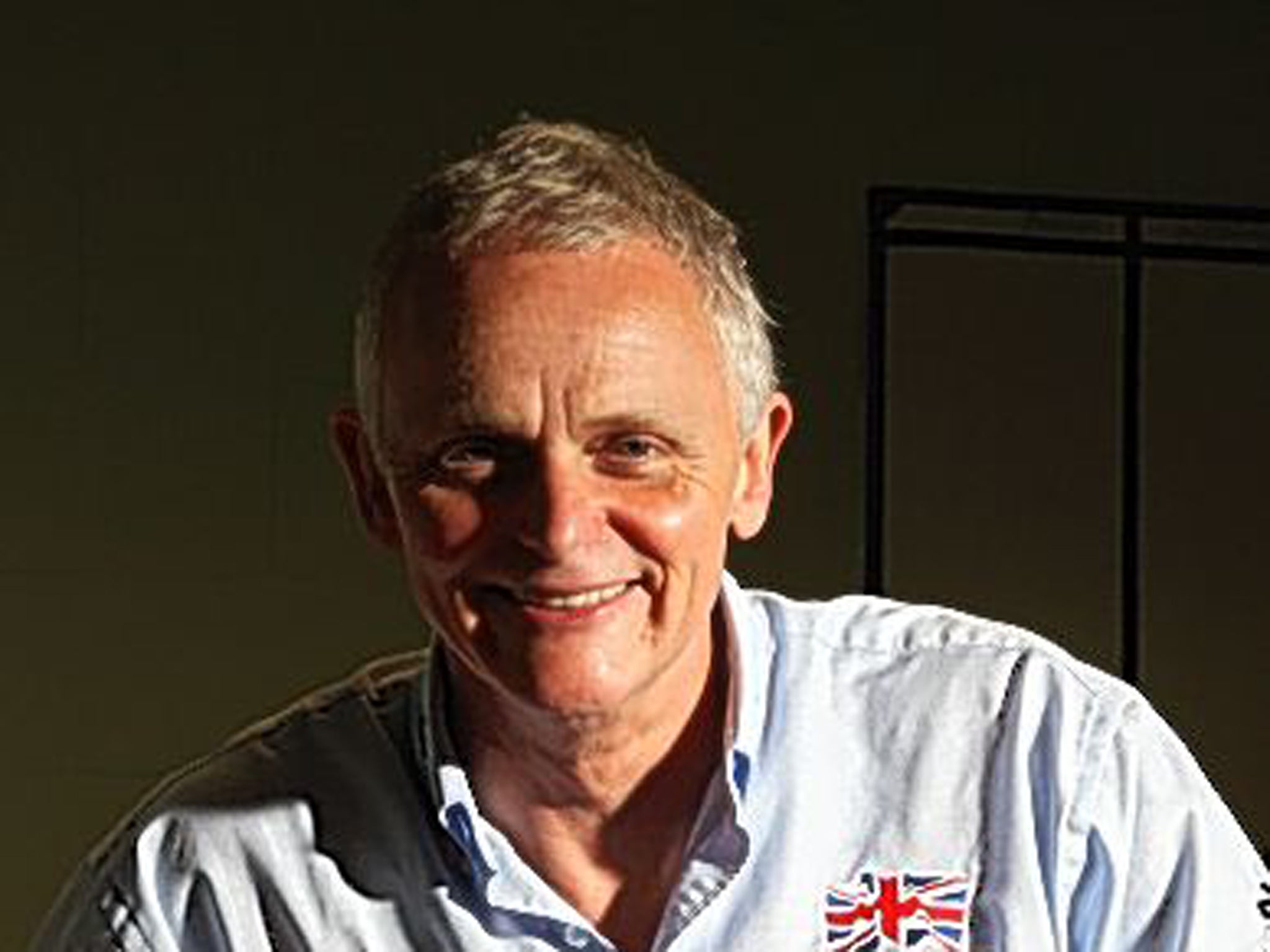 When England's football squad begin their unlikely quest for World Cup glory in Brazil next week, at least they will have one proven winner on their side helping their bid to reverse nearly 50 years of failure.
Expectations are close to rock bottom, but the Football Association made what could be its cutest appointment for years in March by signing up the self-styled "mind mechanic" Steve Peters to work with the players.
He is the psychiatrist who shot to prominence working with sports stars including the Olympic gold medallists Sir Chris Hoy and Victoria Pendleton, the five-times world snooker champion Ronnie O'Sullivan and, of course, the England football captain Steven Gerrard and his Liverpool team, who have just enjoyed a hugely successful season despite missing out on the Premier League to Manchester City.
As Peters puts it, sport is the "shop window" for the bread-and-butter work he and his consultants do with hundreds of businesses, based on the theories behind his best-selling "mind manual" The Chimp Paradox, which has sold 200,000 copies. Clients include the FTSE 100 consumer goods giant Unilever and the construction firm Willmott Dixon. Martin Gilbert, the chief executive of Aberdeen Asset Management, says it's his favourite book.
So what is it all about? Basically, Peters is trying to teach us how to manage our inner "chimp": that's his name for the bit of the brain which runs on emotions and gut instincts, makes snap judgements and thinks in black and white. It contrasts with the more rational, evidence-based part of the brain which sees shades of grey. The paradox is that we need our chimp – for basic survival instincts, for example – but if we don't have a plan to manage it, and let it run our lives, it can be catastrophic.
Peters, who was born in Middlesbrough, now lives at Chapel-en-le-Frith in the Derbyshire Peak District but spends much of his time on the train to London. Since re-training in medicine – he was originally a maths teacher – he has spent 30 years studying the mind. Now a lecturer at Sheffield University, his earlier career included time working at Rampton high-security hospital, dealing with patients with serious personality disorders.
Although a keen and talented sprinter who holds senior world records, he doesn't know any more about business than he knows about cycling. His work with companies was triggered by an old friend, the former Asda chief executive Andy Bond, who was impressed with his work with British Cycling.
"I actually know Andy personally from a long time ago," says Peters. "It was 35 years ago. We first met on a running track when we were both competing in sprints. He got in touch and wanted to know whether it could be applied to business, and I said it came from hospital medicine, it didn't come from sport. So I started working with some of his team."
Word spread. One senior businessman who has used Peters for workshops says: "We were basically trying to look at ourselves from a psychological point of view and improve. You can't kill the chimp but you can manage it. If you don't have a plan, the chimp comes up with one for you. It's about how do you deal with pressure situations and clear thinking. It is about understanding emotion: how the mind works and not rushing in with knee-jerk stuff, from dealing with people to taking a deep breath and not sending the email."
Most of his work with firms focuses on four basic areas: individuals and their emotions, managing other people, communications and the culture of the organisation. He admits it is difficult to measure change but the most emphatic evidence comes from those close to the senior people he has worked with. "I've had the wives of people come up to me and say, "This isn't the man I married – and it's a change for the better'," he says.
But is his emotional management approach suited to all businesses? What about the brutal cut and thrust of the big City trading floors, where the law of the jungle rules and the chimps hold sway? "I have worked across the spectrum. It isn't up to me to tell people what to do. If someone says I'm going to shout and scream at my team or my athlete and I'll just be a chimp, what is the chance that they'll succeed? The answer is that the probability starts to diminish. I'm not saying they can't succeed, it depends on the person, but it is not generally the way to get the best out of people. Most people thrive with encouragement and faith in them.
"If a company has a culture which is very much a 'stick' culture and punitive, I'm not saying you can't succeed, I'm saying you'll get a lot of stress and a lot of casualties. They may say to me, 'Well that's good, we want to weed out anyone who's stressed as a casualty'. What I would ask, though, is that an ethical way to work?"
And Peters will not help businesses to brow-beat each other. "If it is immoral or unethical or illegal I won't engage with it," he adds. "I wouldn't help someone to intimidate the person in front of them."
Most of the battle is setting achievable outcomes. "If you were to say, 'I never want to be anxious again', it's dumb because the brain is geared to be anxious, so you are going to fail before you set off. I need to give you insight to recognise what anxiety is and show you how to manage it, then to get back on track."
What the country wants to know is whether he will help England win a penalty shootout, having lost seven out of eight in major tournaments since 1990. Intriguingly, Peters has been at Wembley the day we meet but cannot talk about the football. OK: so say you're dealing with a "business" that has a specific long-term problem you're trying to improve? How do you tackle it?
"It isn't simple. Say you're the mana..." – he stops himself – "the chief executive of the company and I would ask what is it you're trying to achieve, and make sure that and the method you're using is suitable. If you are trying to achieve the impossible you will fail, and if you are trying to do the possible but the method isn't possible, you will fail. It's not about getting perfection, it's about recognising when we haven't got it, and what to do to get the best chance of getting it."
It's difficult to argue with that in the corporate world or on the pitch in Brazil.
Join our commenting forum
Join thought-provoking conversations, follow other Independent readers and see their replies