Tesco looks ready to start eating Britain again
There's some City skullduggery to thank for the fall in the shares, but this retailer is showing signs that it is ready to deliver for long term investors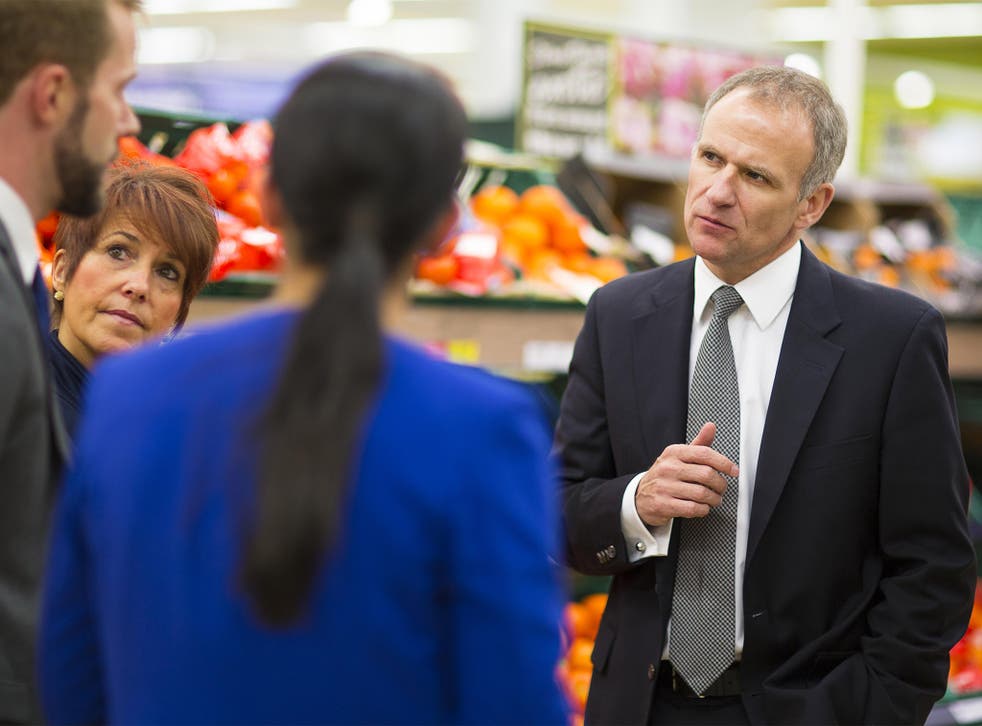 There's been a good bit of old fashioned City skullduggery afoot when it comes to Tesco and its shares.
All week the rumours have been doing the rounds that the retailer was poised to blow everyone else away on the industry's super Thursday mass release of Christmas numbers.
The shares started to steadily gain ground this time last week, before moving into high gear on Tuesday, when they had added as much as 6.5 per cent at their high point of just over 214p. They subsequently eased back a bit, but were still performing strongly until this morning. When they came back to earth, bouncing around the 203p to 204p level.
A classic case of buy on the rumour, sell on the announcement, then, and you can bet some day traders have already had a prosperous new year.
Tesco, however, is increasingly looking as if it has the potential to contribute to more respectable long term investors having a prosperous decade.
You may, by now, have seen the numbers which showed Tesco turned in a 0.7 per cent rise in sales at stores open at least a year in the UK, 0.3 per cent across the group as a whole for the six weeks ending January 7. For the 13 weeks ending November 26, the UK was at plus 1.8 per cent, group wide the number was plus 1.3 per cent. The discrepancy can be explained by promotional activity. Regardless, the numbers fell pretty much in the middle of analysts' largely upbeat forecasts.
What is significant is that Tesco is drawing new customers in, and it is keeping them. It has started to grow market share again too. Only a little. But that is still significant because Tesco is doing it despite the fact that Aldi and Lidl seem to open up a new store every couple of weeks. If your local Tesco doesn't have one close by it will do soon.
Tesco's consistent return to growth creates a real problem for the group's rivals. If Tesco shifts more product, it can do something that Aldi and Lidl do to keep their prices low. It can exploit its vast buying power to secure a better deal from its suppliers, keeping its prices within range of those of the German pair, while still making more money.
Doing that is harder for smaller supermarkets such as Sainsbury's or Asda or Morrisons, although the latter is well served by the fact that it manufactures more of its own produce than the others.
Sainsbury's, in particular, had a very good run when Tesco was struggling under Philip Clarke, during which time it became embroiled in a nasty scandal.
The company had come to believe its own hype. Its senior managers strutted around with a dangerous sense of hubris. "Don't you get it? We're Tesco."
Business school students take note. That sort of attitude will kill you in the end, and it doesn't matter who you are. Thing is, even after its struggles, Tesco remained the UK's biggest grocer and it currently boasts a market share of 28 per cent. That's a lot of buying power. That's a lot of financial muscle to exploit if you're in a fit state to exploit it.
David Lewis, parachuted in from Unilever to steady the ship, has just that. He's simplified processes, spruced up the stores, made more staff available to help customers. Some of the hubris has gone.
Business news: In pictures

Show all 13
Mr Lewis has also done some less admirable things too, like trotting out so called "farm" brands. When you buy fruit at Tesco from Rosedene Farms, you might think it's local. It often isn't. But here's the thing, the branding tactic has worked.
Then there was the spat with Mr Lewis' old employer Unilever, which tried to increase the price of Marmite and other products after Brexit crushed the pound. Mr Lewis threatened to take them off the shelves, and some stores started to run short until a compromise was agreed. The manufactured spat made him look like the consumer's best pal, and even had the Daily Mail singing his praises. Shrewd, very shrewd.
All that and the fact that you can shop in your PJs if you want (Tesco refused a request to ban them from its stores).
The supermarket that once ate Britain is all of a sudden looking very hungry again.
Join our new commenting forum
Join thought-provoking conversations, follow other Independent readers and see their replies