The Christmas Mutineers: Outrage as Greggs puts sausage roll in nativity scene
Bakery chain has apologised but that's not good enough for us!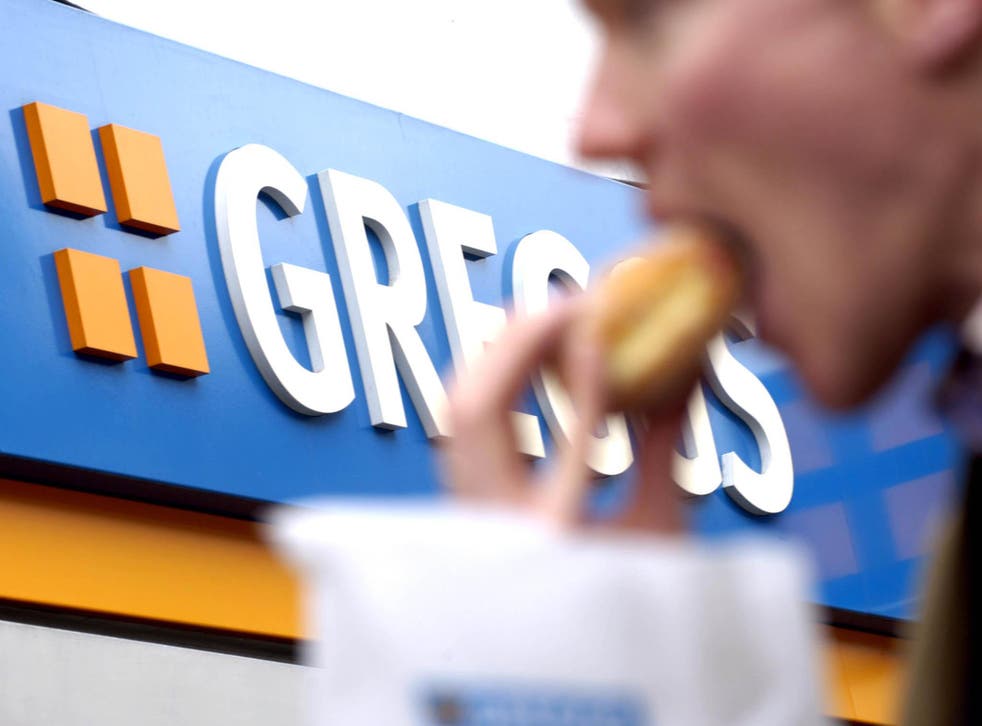 Forget Brexit, coups in Zimbabwe, Donald Trump, the cost of living crisis. There is a story that, ah, trumps the lot of them: Greggs the bakers has substituted Jesus with a sausage roll in a promotional image.
This outrage must not stand, and demands immediate action. We need the Daily Telegraph to splash pictures of the company's directors across its front page, like it did with the few remaining sane Conservatives MPs who are rebelling against the Government's attempts to drive the country off a cliff .
"The Christmas Mutineers" would make a fine headline.
And that should be just the start of it.
All those slightly unhinged blokes who can be found wandering up and down provincial town centres with placards berating those who fall in love with people of the same gender? Put 'em away. I've a new job for you.
We need every man jack of you outside your local Greggs with the Tel's headline blaring from your banners.
I also expect condemnation from both sides of the house. Jeremy Corbyn, Theresa May, how on earth did you manage to get through a Prime Minister's Questions without mentioning this affront even once?
It's an outrage I tell you. AN OUTRAGE. I demand that both of you put it right as quickly as possible.
We need #BoycottGreggs to be all over Twitter in double quick time, and I expect the City to take note by marking the shares down post haste.
As for the CEO? Well his resignation had better be on the chairman's desk by the end of the day.
What's that you say? Greggs has issued an apology? I'm afraid that it's going to take more than that to put this right.
The police might want to consider stationing officers outside the mutineers' homes. Passions will be running high as a result of such an affront, but we don't want people taking things too far.
Business news: In pictures

Show all 13
I don't think it's human passions they really have to worry about, mind you. If God is as lacking in humour as some of his believers maintain, they'll have rather larger concerns.
Keep a close eye on the BBC's weather forecast. I think we might see signs of thunder in the vicinity of the baker's Newcastle HQ.
Now, having fought the good fight for the festive season, I feel in need of a cup of tea. And perhaps a snack. I have to say, the sausage roll in that ad does look yummy. D'you think I might be able to make it to my local Greggs before the crazies turn up?
Register for free to continue reading
Registration is a free and easy way to support our truly independent journalism
By registering, you will also enjoy limited access to Premium articles, exclusive newsletters, commenting, and virtual events with our leading journalists
Already have an account? sign in
Register for free to continue reading
Registration is a free and easy way to support our truly independent journalism
By registering, you will also enjoy limited access to Premium articles, exclusive newsletters, commenting, and virtual events with our leading journalists
Already have an account? sign in
Join our new commenting forum
Join thought-provoking conversations, follow other Independent readers and see their replies