TSB's new boss gets £1m basic to assist with journey into the lion's den
Debbie Crosbie needs to convince MPs and the public that the challenger bank she's going to run is fit for purpose 
Monday 19 November 2018 14:14 Comments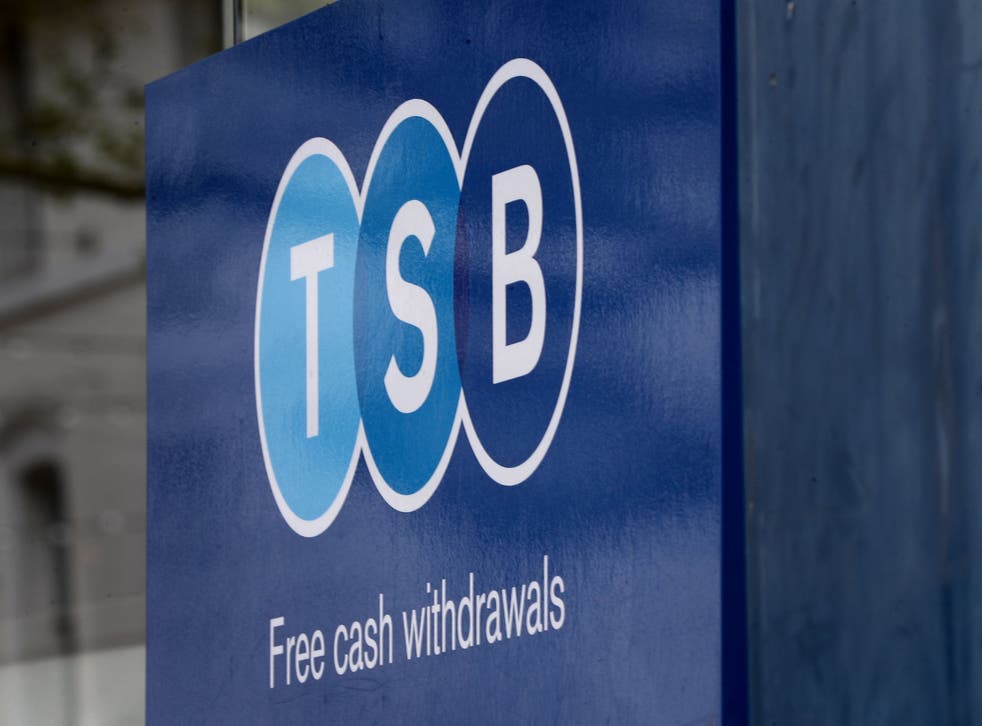 The job of TSB CEO ought to be one of the best in banking.
The business you get to run has a recognisable name, operates as a challenger in a complacent market which could use some new thinking, is overseen by regulators and politicians who want to see that every bit as much as customers.
Trouble is, the previous incumbent Paul Pester made a godawful mess of things, with the assistance of its sole shareholder, Banco Sabadell. It still isn't clear who was most at fault for the IT disaster that continues to do down the bank's good name, and we'll probably never know for certain. It is clear that Debbie Crosbie may be entering the lion's den when she joins next year.
In case you'd forgotten, TSB was spun out of Lloyds, enjoying a brief time as an independent business before Sabadell moved in. Following the deal, it was decided that TSB should move off Lloyds' IT system, for which it was paying a pretty penny, and onto one provided by its new owner.
Trouble is, the transfer went disastrously wrong, resulting in people being locked out of online banking, and creating a political and media furore. TSB's poor employees, who spent hours on end in its branches dealing with furious customers, went through hell too.
The bank further compounded the issue by initially trying to downplay it and by failing to keep aggrieved customers properly informed about what was happening.
Pester was slow to apologise and then went and told MPs on the Treasury Committee that all was well and they should think about switching to TSB when members of the MPs' own staff had told them they couldn't access their accounts that morning.
Putting right what went wrong will be a tough ask for anyone, but on the face of it, Crosbie looks like a smart choice on the part of Sabadell, and the bank's embattled chairman Richard Meddings, to do that.
She's currently the chief operating officer of CYBG, another 'challenger', which hasn't been free of IT problems. So she knows the territory, and presumably has a good idea of what it takes to succeed with a mid sized bank in the British market.
Before TSB can do that it needs to convince its customers, regulators and MPs that it can be trusted and is fit for purpose. That will be at the top of Crosbie's to do list. She may also have to deal with some awkward politics, although that's not unusual in banking.
TSB's issues could have made the role tough to fill. But Crosbie was apparently one of 30 names to be given consideration, and topped a shortlist of four.
Business news: In pictures

Show all 13
There were, it seems, plenty of people willing to roll the dice on the job, despite how rare we're constantly told the skills to be a successful CEO are.
Perhaps we shouldn't be too surprised. Crosbie will double her salary, making a shade under £1m before the addition of the usual bonuses and other sweeties CEOs just can't do without.
Even if she ultimately loses she'll end up a winner, just as Pester was.

Register for free to continue reading
Registration is a free and easy way to support our truly independent journalism
By registering, you will also enjoy limited access to Premium articles, exclusive newsletters, commenting, and virtual events with our leading journalists
Already have an account? sign in
Join our new commenting forum
Join thought-provoking conversations, follow other Independent readers and see their replies