TSB repeatedly says it's sorry after yet another IT foul up. This is getting silly
So often has this bank issued an apology that the word is starting to lose its meaning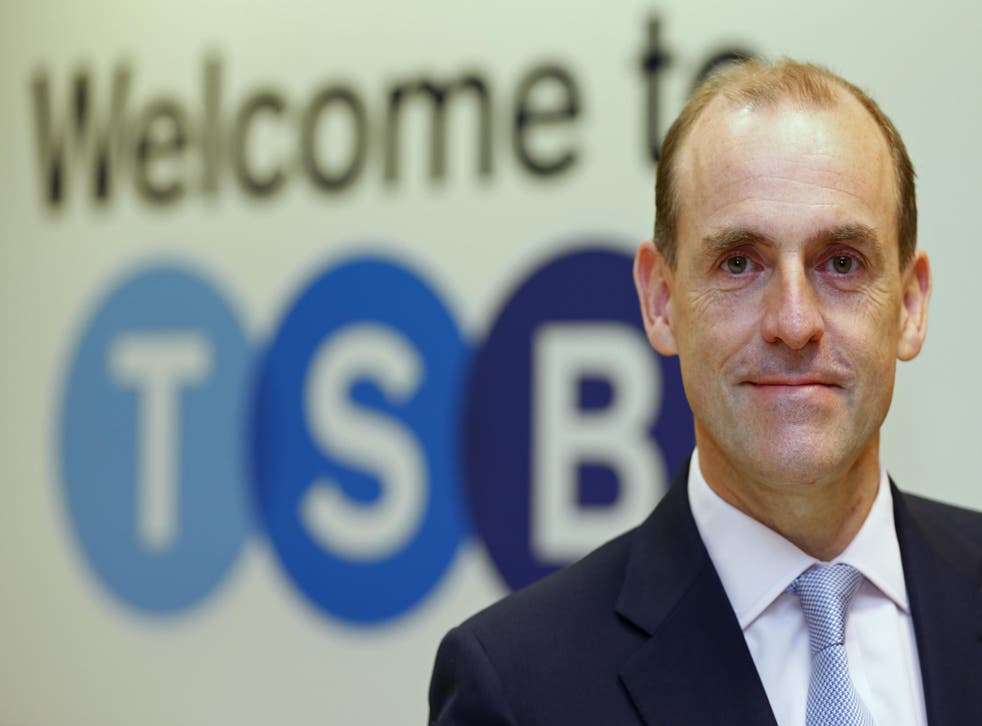 In its first incarnation, TSB described itself as the "the bank that likes to say yes".
Today it's more like the bank that likes to say it's sorry.
It's been at it again today.
You may recall the furore that was created when the bank migrated to a new IT system and customers were left locked out of their online accounts as a result of the project going horribly wrong.
They could be forgiven for feeling a sense of deja vu over the tweet that appeared on the TSB feed this morning: "We're aware that some customers are having issues this morning using Internet Banking, the mobile app and telephone self service. We are currently working to fix this issue. Please accept our apologies for any inconvenience caused."
Three hours earlier it had this to say: "The intermittent issues with Internet Banking and the mobile app that some TSB customers experienced yesterday have been resolved. Please accept our apologies for any inconvenience this may have caused."
There was another apology 10 hours prior to that: "We're aware that there is an intermittent issue affecting customers when using our mobile app and Internet Banking. We're currently working to resolve this as quickly as possible. We are sorry for the inconvenience caused."
And another one on Friday, which explains the sudden rush of them: "We will be carrying out planned maintenance to our Online Banking services between 11pm on Friday 31 August and 3am on Saturday 1 September. Both our mobile app and Internet Banking will be unavailable during this time. We're sorry for any inconvenience this may cause."
A TSB press statement contained not one, but two: "We're really sorry that some of our customers are experiencing intermittent issues with online and mobile banking. There was an issue yesterday afternoon which was resolved, however customers may be experiencing a slowness in service. Customers are still able to use their cards as normal. We'd like to apologise for any inconvenience this may cause."
Elton John once sang that sorry seems to be the hardest word. Not as far as this bank is concerned it isn't. The word is being repeated so often it's becoming meaningless.
Not yet by CEO Paul Pester, it should be said. He had the gall to suggest people ought to switch to TSB before a hearing of the Treasury Committee in the wake of the first foul up, after having said he was sorry (repeatedly).
But give it time. He might yet get a second chance.
Mr Pester hasn't tweeted anything since April. I'd imagine that's because he's been quite busy.
For the record, the last time he took to the micro blogging site, on April 26, he posted a link to the section of the TSB website containing instructions on how to complain.
Business news: In pictures

Show all 13
Customers will be pleased to learn that it hasn't been affected by the latest problems (I tried it), so they'll be able to start the ball rolling while they're waiting for their online accounts to be fixed.
There was a report yesterday that TSB is, along with Metro Bank, behind a campaign designed to get regulators to ease up on smaller lenders, and to "roll back the red tape" along the lines of what they've done in the US.
Oops. After this, I might, if I were in charge of banks at the Financial Conduct Authority, be inclined to respond with something like: "Sorry, but I think we'll take that under advisement."
Join our new commenting forum
Join thought-provoking conversations, follow other Independent readers and see their replies